I love matcha! it's the best breakfast boost I've ever found, there's nothing better to get you through that groggy morning feeling.
I've noticed flavoured matcha popping up more and more, my collection keeps on growingso I thought I'd do a flavoured matcha comparison post!
I won't actually rank them or anything, don't wanna be mean! 😛  I'll just give you a general run down of my thoughts about each one and they'll be in no particular order.
I made sure I used my matcha measuring spoon to ensure all the flavours were made with an equal amount of matcha. I really recommend it if you want to enjoy your matcha at it's best, it's really good quality and still looks great after a couple of years use!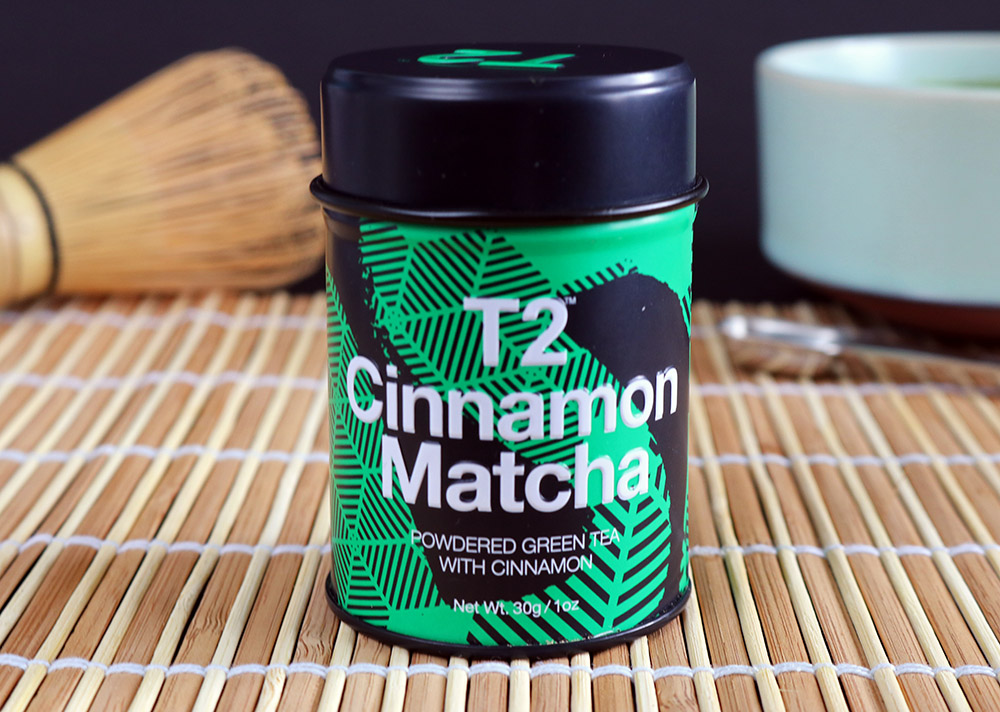 T2's unflavoured matcha is really good, I find T2 products always deliver! I was excited to find that they'd made flavoured matcha and I reached out to them to see if they would like to be included in my comparison. First impressions were good, amazingly presented and smells awesome. The flavour was just as good as the smell, with a perfect blend of matcha and lusciously sweet cinnamon. Also incredibly frothy which is something I always enjoy in my matcha! Read my full review of T2's Cinnamon Matcha. Can't wait to try some of their other flavours and add them to this comparison! 😀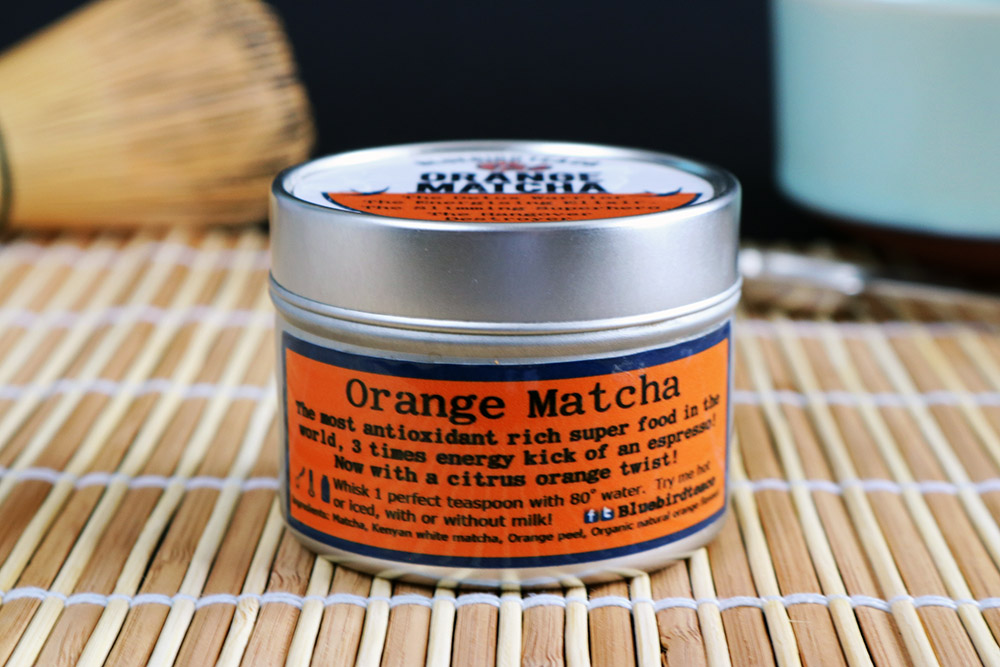 Bluebird Tea Co. Orange Matcha
The first thing I noticed upon opening the tin is the smell, it's mind-blowing, like freshly squeezed orange juice. This must be because it actually has orange peal and orange oil in it, which gives it an intensely refreshing zesty flavour. It's good because it's not over flavoured, you still know it's matcha but it just has the lush addition of the orange flavour.
It's really really frothy, I mainly use an electric milk frother rather than a traditional whisk and the froth is wonderful. It's very reasonably priced at £15 for 30g (at the time of writing), making it one of the cheaper options and you do get a lot of drinking for that £15.
It's a good choice for anybody that wants the health benefits of matcha (you must of heard about them by now!), but aren't fond of the natural taste of it.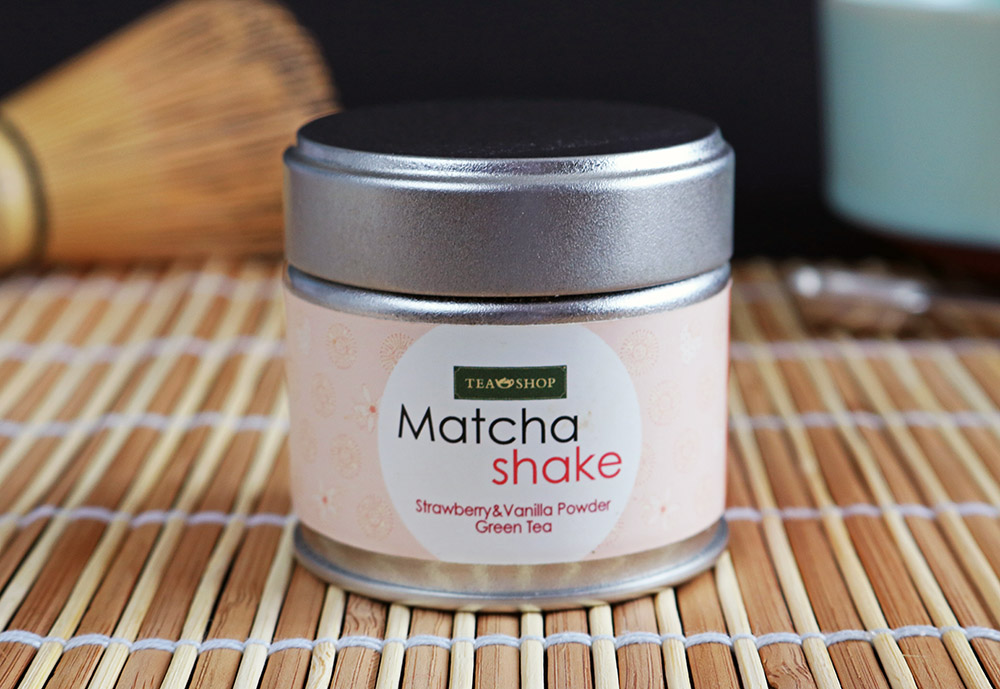 I found this while travelling when I stumbled in to a tea shop we randomly found in Barcelona. It has a really nice strawberry flavour that is just right, it's not so sweet that it overpowers the matcha flavour but it's definitely strawberry flavoured. It has a bit of a pink hue to the froth, which I assume is from whatever they use to flavour it. This is possibly the one that still has the natural matcha flavour the most which could be a good or bad thing depending on your preference.
It's got a slightly powdery feeling to it, I'm not really sure why, it possibly doesn't blend as easily as others.  Tea Shop make pineapple, cherry and caramel as well as a couple others that are included below!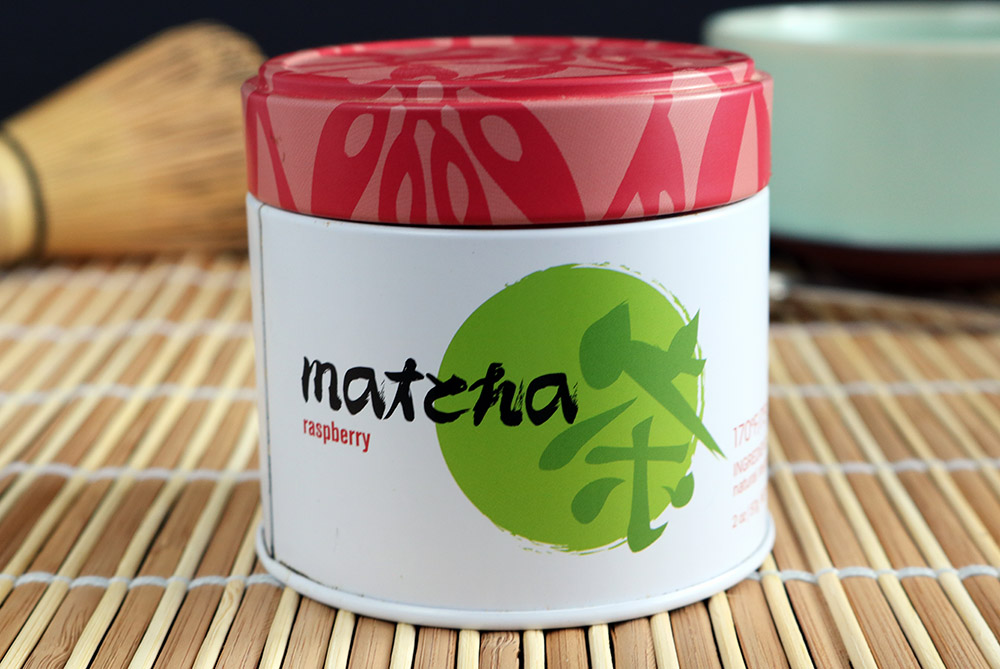 Adagio were awesome enough to send me their raspberry matcha and their chocolate matcha (more on the chocolate further down! ;). This is the first Raspberry flavoured matcha I've found and I sure was glad to find it! It smells amazing and the tins Adagio use for their flavoured matchas are stunning.
The raspberry scent explodes from the tin before the lid is even removed and multiplies as you fully open it. What I liked most is that the raspberry flavour doesn't taste artificial at all, it's really impressive how genuine the succulent raspberry flavour has been captured in this matcha's dry powder form. Full review here.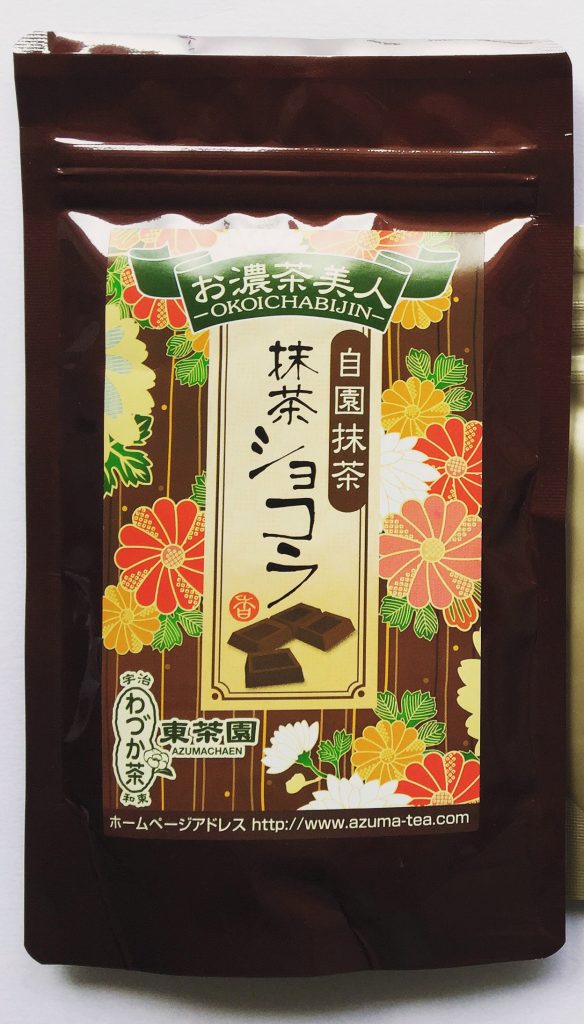 Yunomi – Azuma Chocolate Flavoured Matcha Latte
This isn't technically flavoured matcha, it's a flavoured instant matcha latte mix. I love matcha lattes but I find them hard to get when I'm out and about and I'm a bit too lazy to make them at home much. This is where these matcha latte mixes from Yunomi come in, simply add water and you have a matcha latte!
I've been a fan of the unflavoured matcha latte mix that Yunomi have for a while now so I was super excited to try the flavoured ones. The chocolate one is definitely my favourite, it smells simply amazing and really does add a nice milk chocolate sweetness to the latte and the convenience of these mixes is amazing! Full review of chocolate, ginger and yuzu matcha latte mixes here.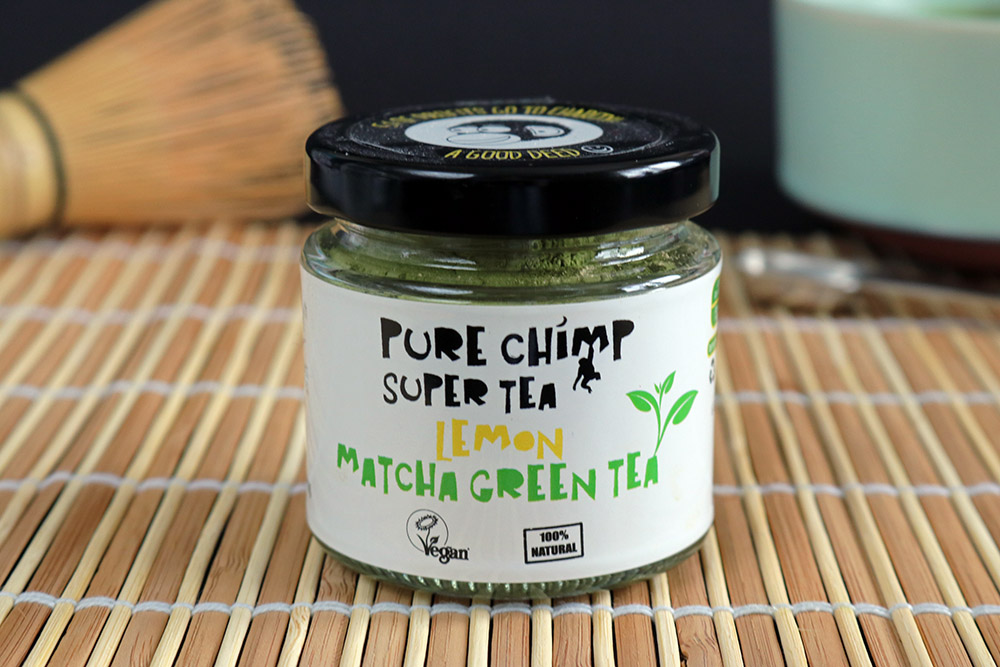 This is one of the most reasonably priced flavoured matchas I found as you get 50g which is more than most others. The smell is crazy strong, I was expecting a zingy lemon scent but it's actually a really nice sweet lemon fragrance.
The flavour is also very sweet lemon and the matcha flavour is lost quite a bit as a result, the reason for the sweetness is Pure Chimp's lemon matcha contains stevia to sweeten it. I'm a bit undecided about the stevia that's been added, it does make the lemon flavour sweet and very different to the other flavoured matchas.
Personally I'd prefer it to not contain any sweetener so I could add it if I wanted, plus I LOVE the flavour of matcha which is lost a bit. The addition of stevia makes this the perfect matcha for people who aren't accustomed to the natural taste of matcha, a great way to get the health benefits in a sweeter form. This matcha is insanely frothy, one of the frothiest I've found and blends really quickly which is always good.
Pure Chimp donate 5% of all profit to charity which is absolutely fantastic and really admirable. So if you prefer your matcha sweetened, love it frothy and would like to donate to charity this is the one for you. You can buy a jar here or a smaller pouch to try.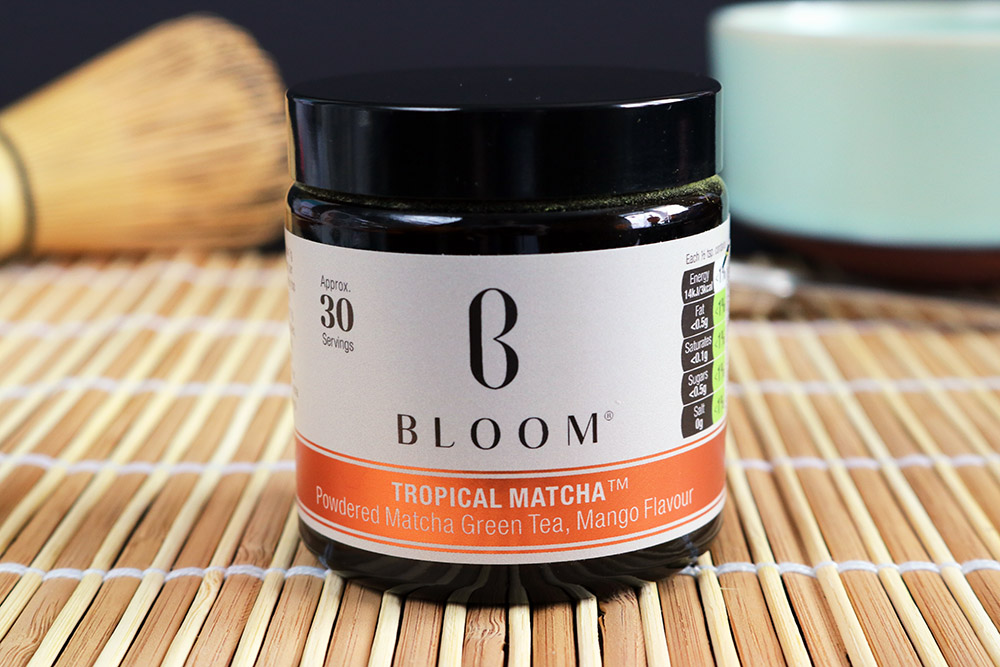 Bloom Teas Tropical Matcha
The first thing I noticed about the tropical matcha from Bloom is how nicely presented it is. A glass pot and a little mini spatula attached to the side are a welcome addition. This matcha smells heavenly, it's like fresh cut mango, I love it! It seems to have little tiny white balls in it which I assume is flavouring, they dissolve completely and I only noticed them because I sieve my matcha so no biggy. Overall this is definitely in my top three, it might even be my favourite, I'm on my third jar now so it must be good, you really won't be disappointed with this one! 😀
I'm not really that much of a fan of peach as a flavour but it does seem to be a flavour that blends well with tea and the other Adagio flavoured matchas are so good I decided to give it a try. The smell explodes from the tin before you even open it (largely because the tins leak a bit in the post :p), it's a mouthwatering sweet peachy fragrance that I really enjoy waking up to. Adagio's matcha is always a bright vivid green and this is true for all of the flavours of theirs that I've tried.
On to preparation! It froths up really well and the smell gets stronger when water is added, I found myself excited about a flavour I usually don't enjoy all that much which has to be a good sign! I have to say it really does taste fantastic, it has a stronger flavour than a lot of the matcha I've featured here but it works really well with the green tea flavour. This is definitely one to try if you like peach and/or prefer your matcha to be more strongly flavoured 🙂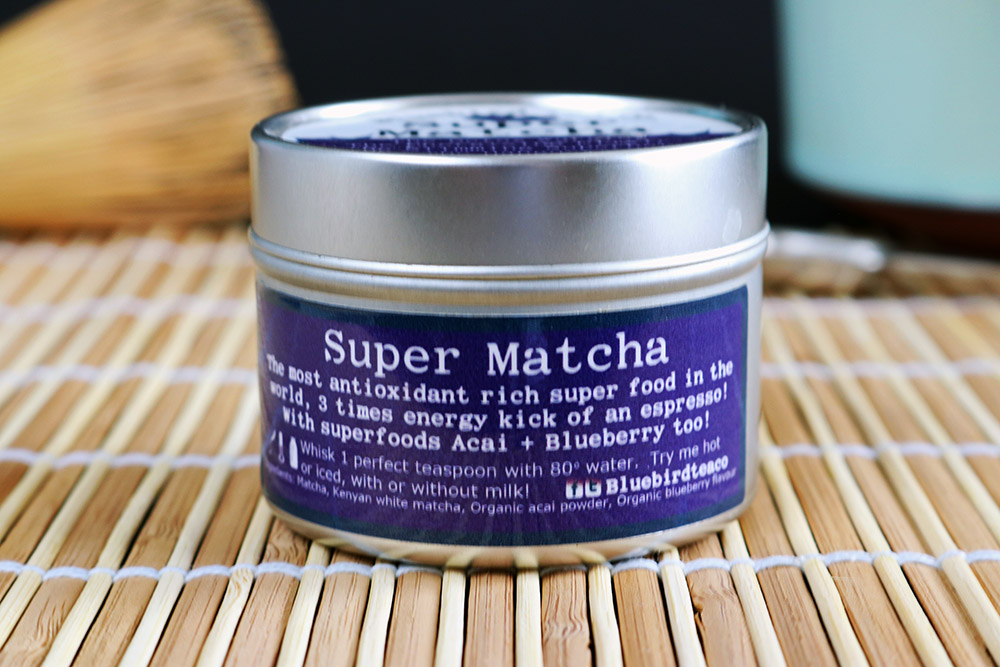 Bluebird Tea Co. Blueberry Super Matcha
Next up is Bluebird's super matcha, I heard so many good things about this so I had to give it a try. It's a little bit more expensive than the orange matcha from Bluebird but you do get the added health benefits of Blueberry and Acai, which add even more antioxidants to the mix!
It's a beautiful bright green colour and is clearly very good quality. It's just so fruity and tastes fantastic hot or cold so will definitely be enjoying this all summer!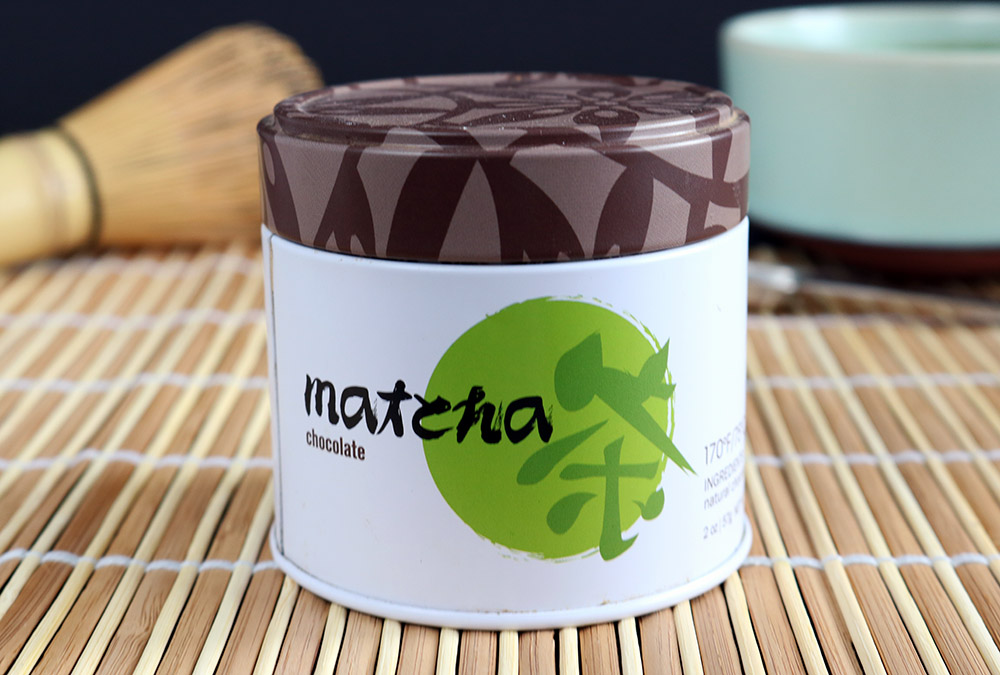 Chocolate is without a doubt my favourite food and matcha is easily one of my favourite drinks so I was overjoyed to find that the amazing people at Adagio Teas have combined the two! I must admit I did wonder at first how the two flavours would be blended together and which flavour would take centre stage, so I was thrilled when I found that the two flavours happily share the stage!
This blend isn't too chocolatey and is still clearly matcha but the chocolate flavour floats alongside the vegetal matcha goodness! Full review here 🙂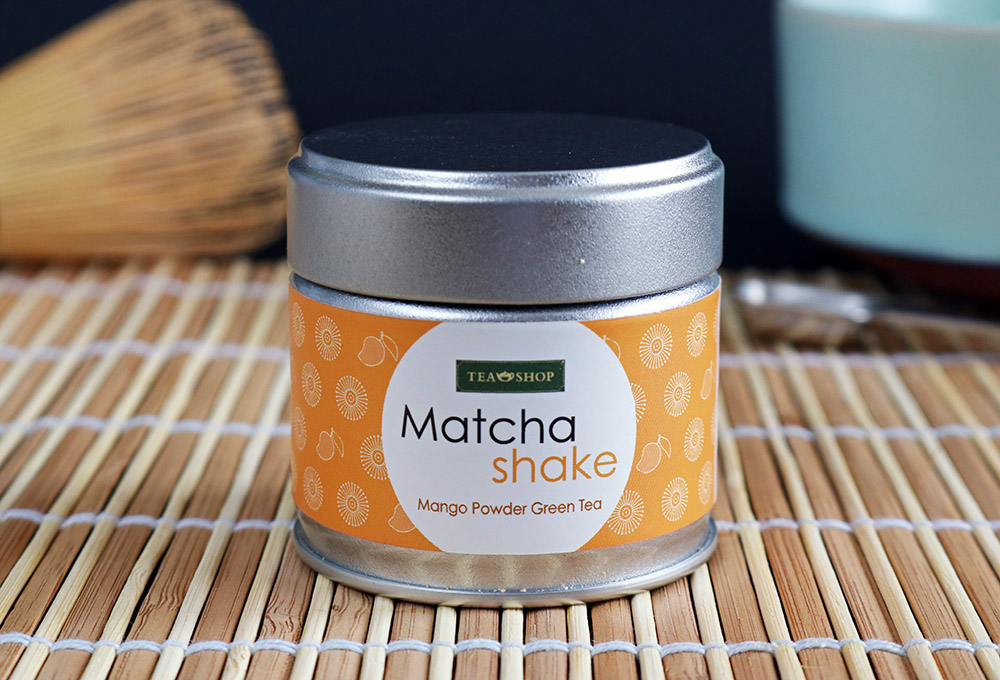 This is another flavour I found in Barcelona along with the strawberry flavour above. I loved the strawberry matcha but its downfall was it didn't blend very well and tasted slightly powdery. Luckily their mango matcha isn't powdery at all and is really addictive!
The mango flavour isn't as strong in this matcha as the Bloom tropical matcha so I have to say I prefer the Bloom matcha but if you like a more natural flavour in your matcha this is for you.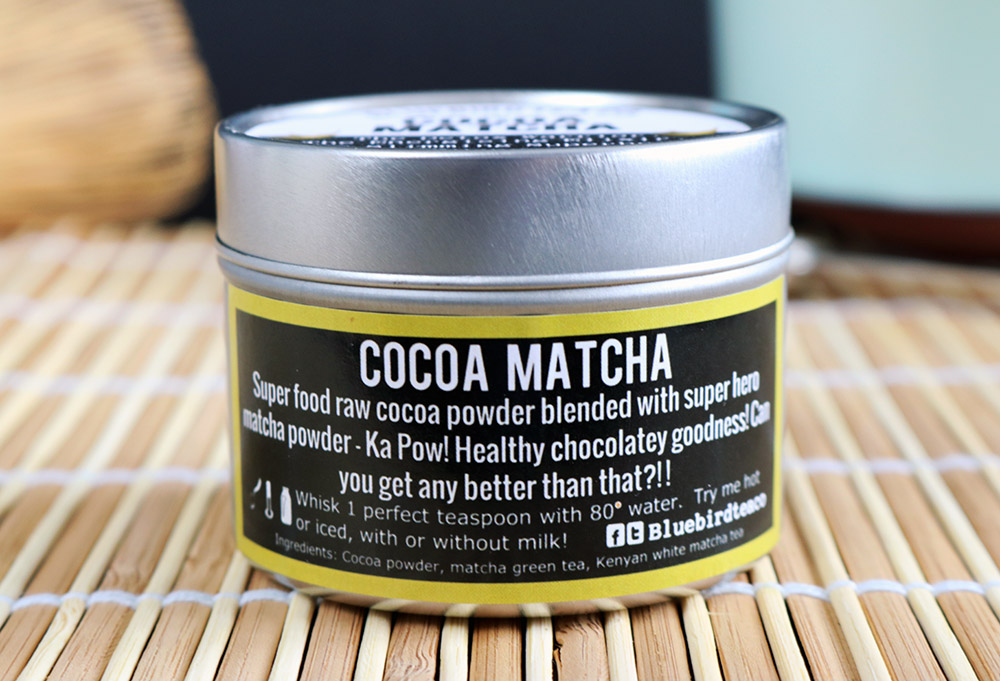 One of my more most exciting finds is Bluebird's cocoa matcha, I loved Adagio's chocolate matcha so I was excited to see how Bluebird's compared. I have to say it's really awesome! Although the chocolatey flavour in Bliebird's cocoa matcha isn't as sweet as in the Adagio chocolate matcha it does have more of a natural flavour to it, which is equally as enjoyable.Bluebird's is flavoured with raw cocoa powder so it does have a brown tint to it, like anything chocolate should! 😀
I really love both approaches to chocolate matcha so it really depends whether you're more in to a natural approach to flavouring or a sweeter flavour. Chocolate has to be my favourite food so I'll definitely be devouring this Bluebird cocoa matcha!
Thanks for reading!
I'll add to this post as I find more flavoured matcha, I have a few lined up and have had a few companies contact me so this post will surely grow! 😀
Comment below with any flavoured matcha I've missed or email me if you'd like your flavoured matcha included in the list, I'd love to add it!
Bye for now! xXx