I've been sampling and writing notes for a ton of reviews I've got coming up and one thing I always found tiresome to get right was the correct temperature for each kind of tea. I felt that if I'm going to write reviews I should get something that reliably controls the temperature of the water, after all I'd hate to give a company a bad review because I burnt their tea without realising. I'd been using an olden days thermometer to check the temperature but I decided it was time for modern technology to lend a helping hand!
Enter the Bosch Styline Collection Kettle TWK8631GB
. It can reliably heat water to 70°, 80°, 90° 0r 100°  celsius, so you get perfectly steeped tea every time and switches between different temperatures for green, white, fruit or black tea with ease.
The other features that are worth noting are:
Removable Anti limescale filter
Easy opening
Acoustic signal (beeps when ready)
Stainless steel interior
Rubberised soft grip handle
Double walled to remain cool when touched
360° cordless base
economical 1 cup boiling mode
Keep warm function retains the water at the required temperature for up to 30 minutes
Litres and cup measurements, one on each side
3KW heating element for rapid boil
The removable limescale filter is super convenient and a large button on the lid smoothly pops the lid open, the acoustic signal is also quite helpful, especially if you're in another room. The quality is phenomenal as you would expect from Bosch, the kettle features solid robust construction throughout. Everything just feels so sturdy and bulletproof, the hinge on the lid is solid and whisper quiet and the handle offers a reassuring grip thanks to it's seductively soft rubberised handle. Surprisingly the Bosch Styline Collection Kettle TWK8631GB
, is still light enough to be easy to use, impressive with build quality of this standard.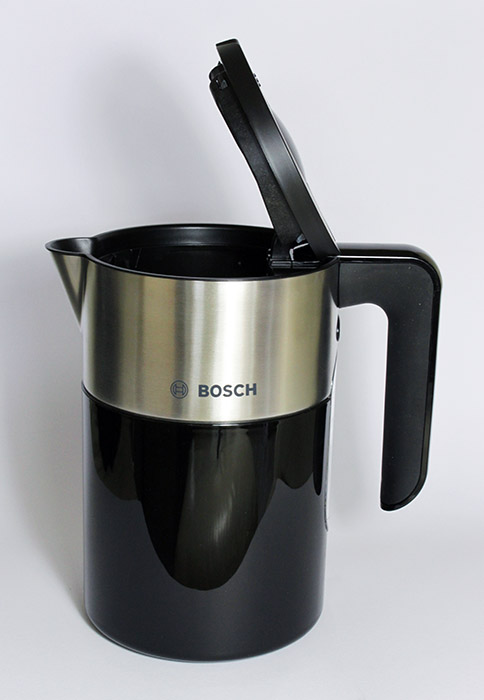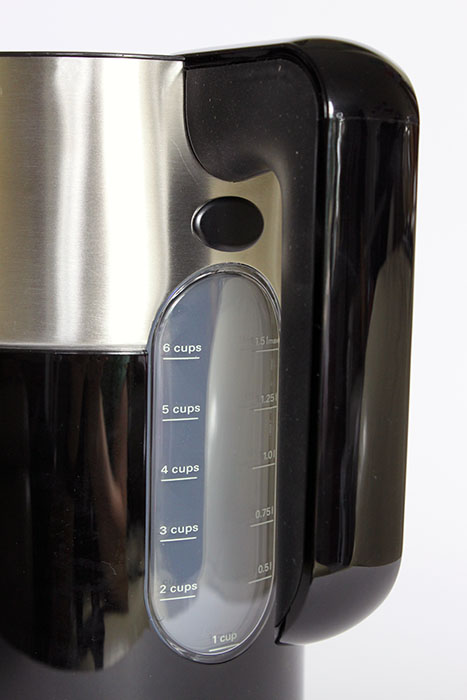 1 cup boiling is fantastic, I often used to return to my kettle the following day to find wasted water in the kettle, this is now a thing of the past and this kettle heats the water FAST!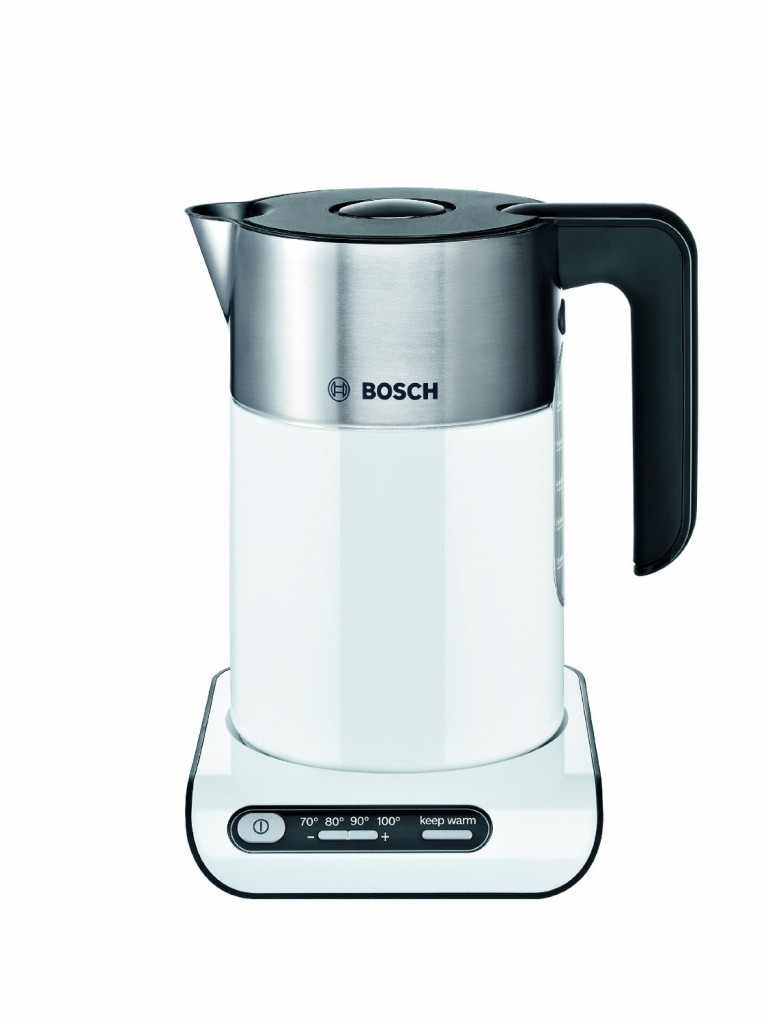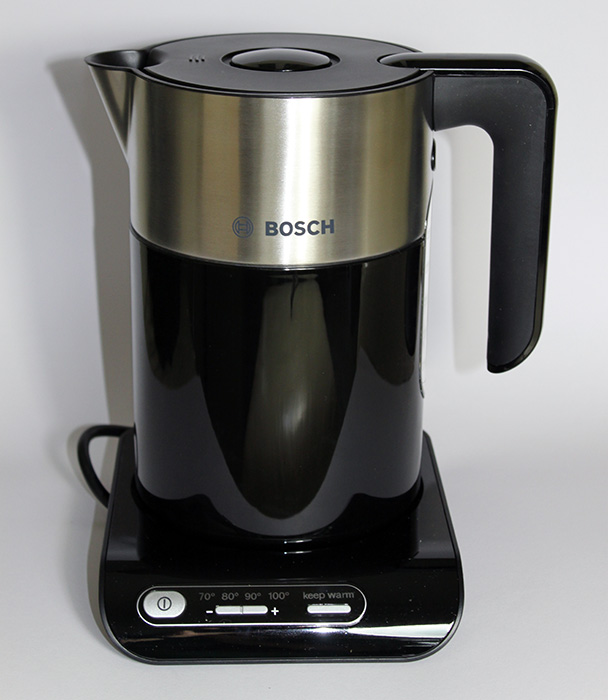 The kettle is simply stunning to look at, I love the gloss black finish of the kettle and base combined with the brushed steel and sturdy handle. The kettle is also available in gloss white
 with brushed steel but I've gotta say the black wins, especially as the white will get diiirty in the kitchen. The base is also beautiful and features the controls to choose the required temperature, which is as easy as pressing 1 button. The base matches well with the kettle and together with the red illuminated display it's perfect throughout.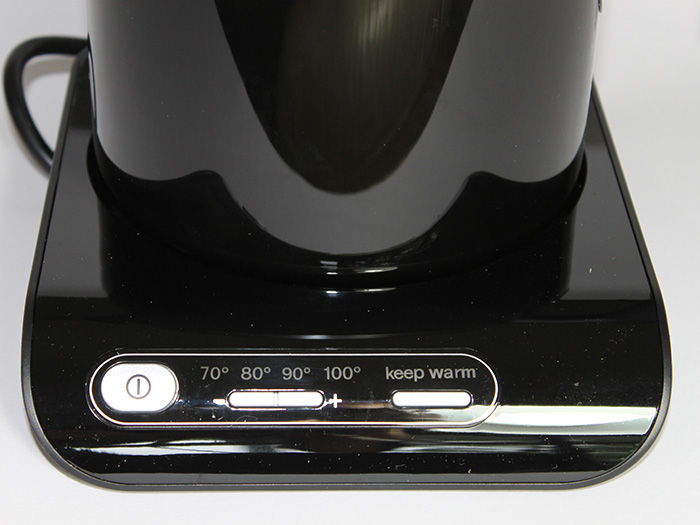 I did a lot of research before ordering this kettle and priced at £59.99 (at the time of writing) I was debating whether it would be worth it, after all how much can a higher priced kettle offer? But I was wrong, this kettle has changed the way I drink tea, making it easier to prepare, now the white and green teas I have which are my favourite are being drunk more often (some would say relentlessly!).
This kettle has won a Which? best buy award as well as having nearly 1000 Amazon reviews
 across both colours (at the time of writing), with a rating of slightly below 5 stars
.
That just about rounds it up, please take a look at the pictures, I hope they convey the overall quality and beauty of the Bosch TWK8633 kettle
. If you have a similar kettle I'd love to hear about it and how it compares to my new baby! Also if you'd like to ask any questions I can answer from an owners point of view, you can reach me on Twitter or by Email, I'd love to help.
Thanks for reading and I hope this has helped you to make an informed decision! 🙂 xXx
Join my mailing list for more tea love <3