I've been interested in signing up for a tea subscription box for a while and have tried one or two in the past. I'm always on the look out for new tea so it really makes sense for me to have a selection delivered each month, plus it's incredibly exciting!
Teatourist were lovely enough to send me a couple of their boxes for November & December so I thought I'd do a review of my experience and a run down of the 6 teas in each box. Read on to find out how I got on! I also have a discount code to get 30% off your first box which you can find further down the review 🙂
Review Time!
When the box arrived I was so excited, it fit straight through my door and was waiting for me when I woke up! The packaging is really classy with a box inside a slipcover and the inside of the lid has a stunning hot air balloon photo, it's a lovely image to see when I dive in for my next tea to try!
I was pleasantly surprised to find 6 teas inside, in the past I've only found 3 or 4 teas in subscription boxes so 6 is definitely appreciated. Each tea comes sealed with a card attached with a little bit about the company the blend is from and instructions for steeping, the instructions are really clear so this would be a great introduction to the world of tea for any newcomer.
The selection each month is extremely varied, with herbal blends, black tea, oolong, white tea and rooibos all making an appearance.
November Box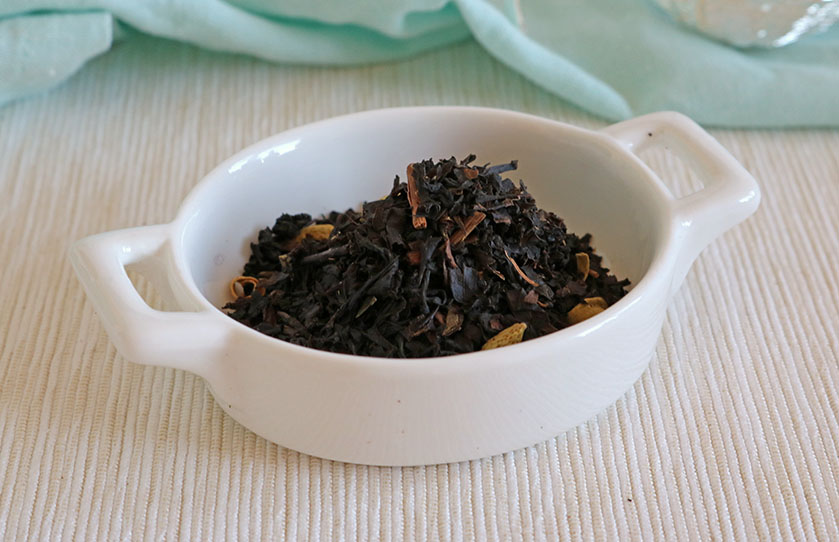 Orange Blossom Oolong – Easy Teasy
The first tea I knew I had to try from the November box was Orange Blossom Oolong. I'm a huge Oolong fan, it's always refreshing and pairs well with a lot of flavours, there's not much Oolong I don't like and there's also not much Oolong I like as much as Orange Blossom Oolong!
The orangey smell was inviting the second I opened the packet, I knew this was gonna be good! The orange flavour is a sweet orange rather than a citrusy orange which lends itself perfectly to an Oolong blend. It almost has a chocolatey hint to it as well, I couldn't help thinking of Terry's Chocolate Orange when I was drinking it, there's also an enjoyable earl grey vibe to it.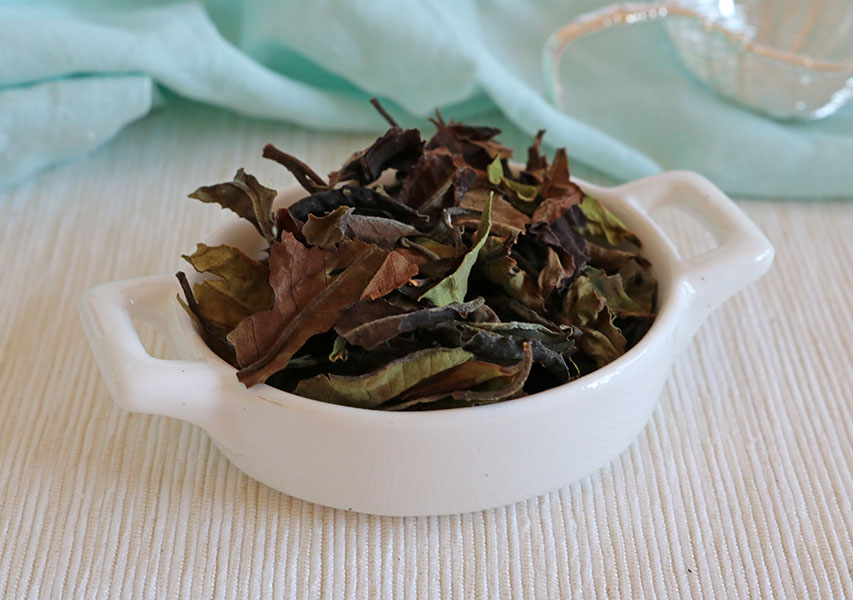 Malawi Peony – Baraka Teas
This was another blend I was really excited about, I adore white peony and was particularly intrigued by the large leaves! Other white peony I've tried has had smaller leaves so it was nice to see it in a more natural form, you could imagine this tea being freshly picked for this blend.
Malawi Peony has a nice fresh aroma to it, while steeping it I was entranced by the large leaves swirling around. I enjoyed the crisp delicate flavour of this tea immensely, it was one of the first from the November box to run out!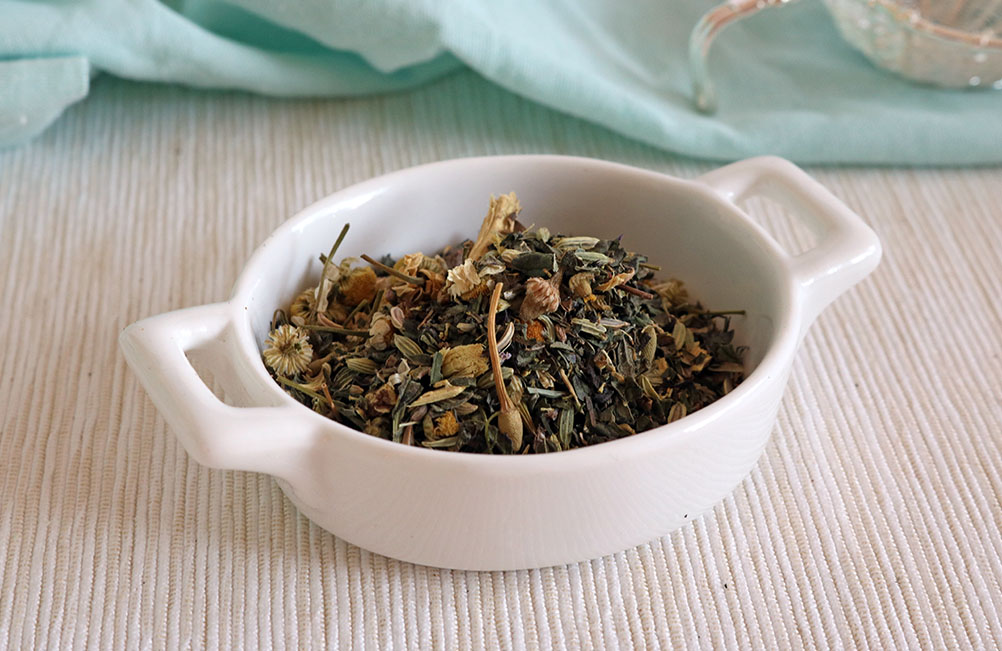 Tummy Rub – Tea Box
This tea is a herbal blend containing fennel, chamomile, liquorice and mint. These are ingredients known to calm you down and ease an upset stomach.
I found that the flavour of this tea wasn't amazing for me personally, I have a bit of a dislike of liquorice flavoured tea but I really enjoyed the chamomile element. Despite not being a huge fan of the flavour I did find it calming and especially good before bedtime and I had fun trying something different so overall a positive experience 🙂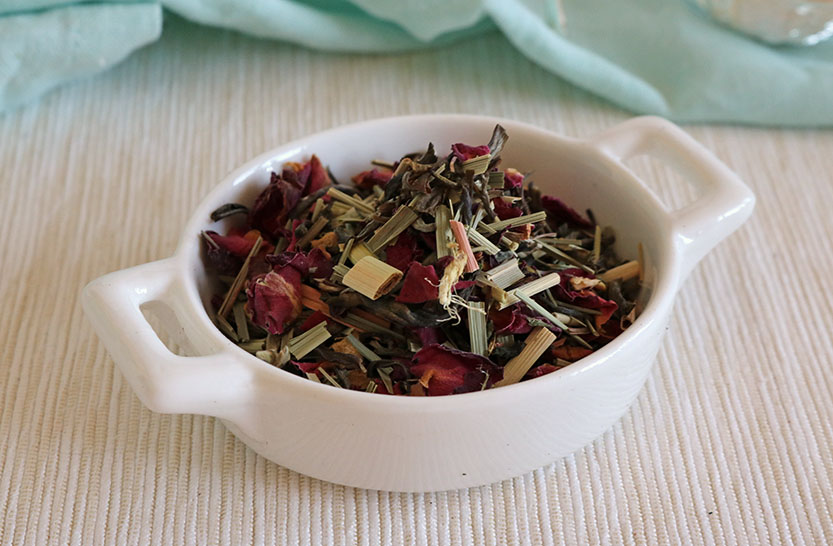 Yoga Tea – T-Tox
The stand out flavours of this tea are the white tea and a candy sweet rose flavouring. The delicate flavour of the white tea has been blended with the rose petals perfectly, I was glad the rose didn't overpower the white tea at all.
There's also a hint of ginger and lemongrass that add a subtle but enjoyable flavour and nettle, known for it's antiseptic properties. I found this tea was really economical and as it's quite fine there really was a lot of cups of tea in the sachet.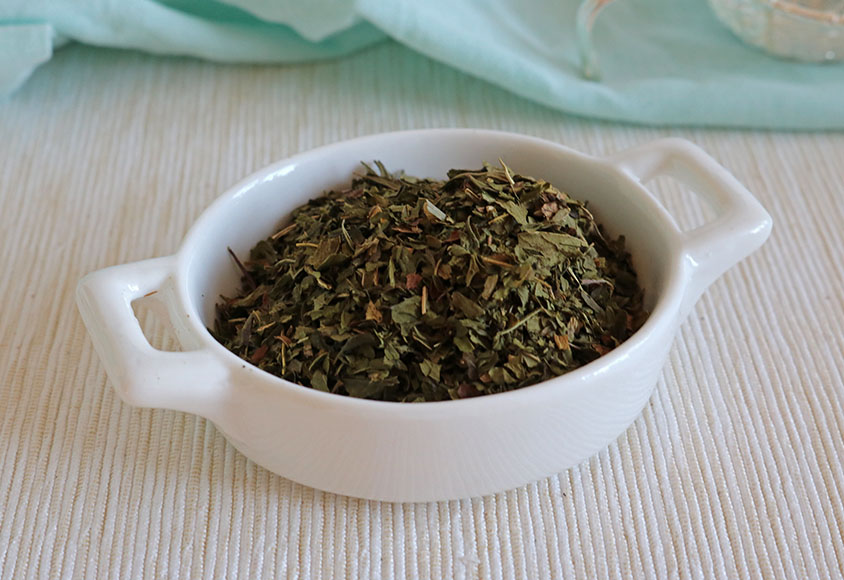 Peppermint – Cheshire Tea
This tea blend comes all the way from the USA! I'm not the biggest fan of mint tea usually, I always feel that they're overly minty and a bit harsh tasting. This mint tea is different! The sweeter peppermint flavours really come through, creating an enjoyably fresh experience.
Mint tea is known to be beneficial for digestion, it's great for easing tummy cramps, giving this tea a medicinal purpose too. I really appreciate that this tea is so pure, it's literally one ingredient: peppermint!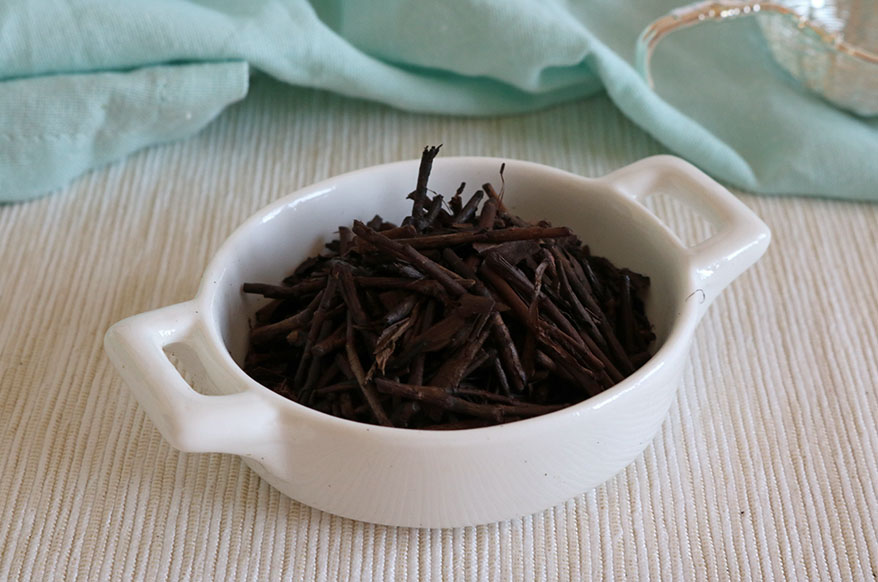 Japanese Kukicha – Shibui Tea
This tea comes from Shibui, a tea company I've previously reviewed not too long ago. I loved their tea the first time round, their caramel oolong and maple walnut are two of the most memorable teas I've ever had! You can find my shibui tea haul review here.
I must admit that I'm quite new to kukicha, having only had it one other time from Adagio. A huge difference I noticed straight away with this kukicha is its black, despite being a green tea. Kukicha is made up of the left over stems and twiggy parts of the tea plant that aren't used, the last kukicha I had was a hay like pale green. This kukicha from Shibui has a slightly roasted flavour which is enjoyably unique and warming, making it perfect for cold winter nights!
December Box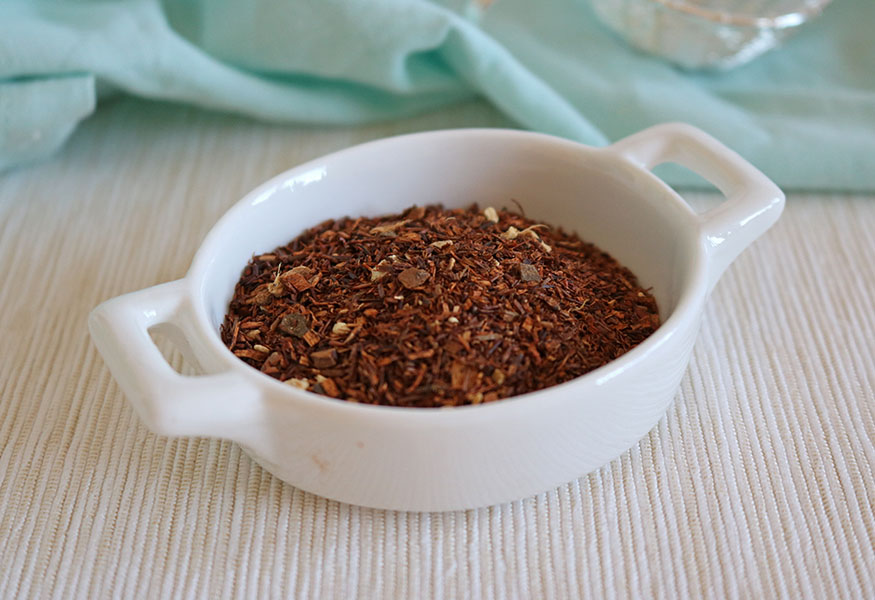 Gingerbread Chai – Tugboat Brew
First up in this box is Gingerbread Chai! I've had another Rooibos based Gingerbread Chai from one of my favourite ever tea companies, my regular readers will know who! 😉
This tea is fairly similar but has a sweeter, less spicy flavour which makes it more of a naughty dessert-like tea. As soon as you steep this tea the smell erupts in to the room, filling it with a cakey gingerbread flavour. It's a really economical tea, with a little tea turning your water to a beautiful amber.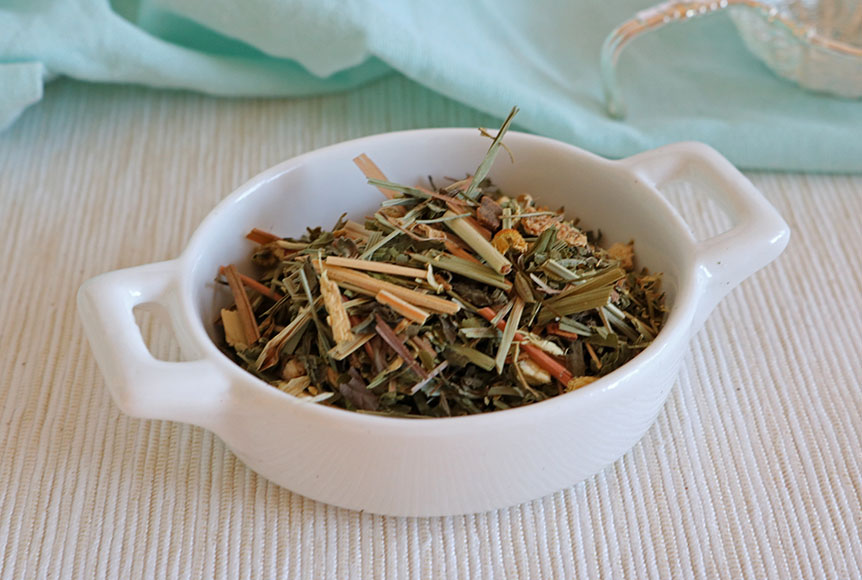 Winter Spice – Chash The Fine Tea Company
This blend was one I wasn't crazy about, it had quite a medicinal smell to it with strong aniseed and fennel aromas. Upon steeping I found that it was a very unique blend with a sweet aftertaste from the liquorice, I was also happy to find that the mint wasn't overpowering.
I'm not really a fan of herbal teas but I'd recommend this tea if you like more herbal flavours or are looking for something new to broaden your horizons!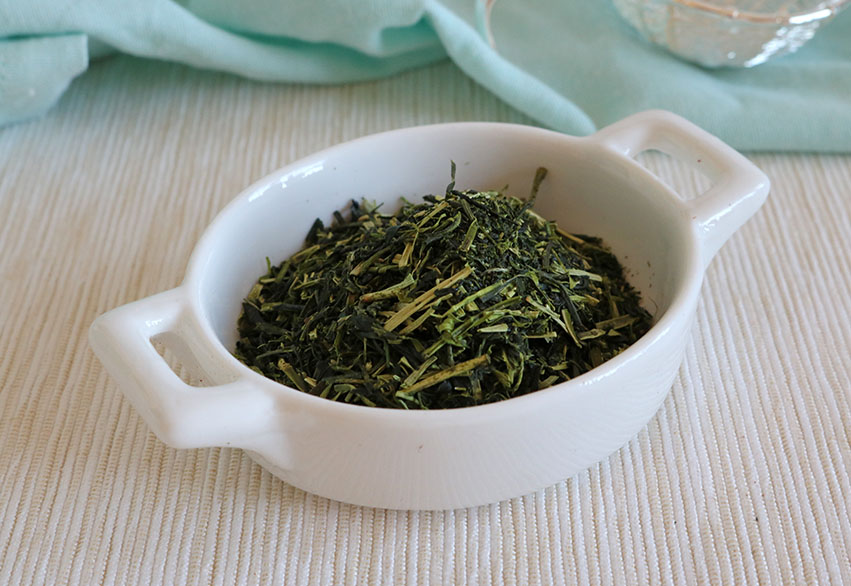 Shiraore Green – Momo Cha Fine Teas
I loved this blend! It smells so fresh and natural while instantly turning the water a vibrant green colour. The flavour is so pure and really refreshing, it has a really delicate vibe to it with an exciting zing.
Shiaore Green is one of those blends that I'd really describe as being creamy, before being obsessed with tea I would never of understood someone referring to tea with no milk as creamy but it really is! I'd highly recommend this tea and am excited to explore the range of tea this brand has to offer!
I just don't know where to begin with this beautiful blend! As soon as I opened the December box and saw marzipan I couldn't wait to try it. I'm a big drinker of rooibos, I love drinking it at night instead of fruit tea all the time. I've found some really exciting flavours out there, this is definitely a contender for the best rooibos I've tried!
It smells just like battenburg cake, with a sweet cakey almond aroma, as the water hits the tea you can smell this tea throughout the house! I love the marzipan taste with the nutty rooibos, this is an epic find by Tea Tourist 😃
I'm not a big fan of ginger tea when it's more herbal, spicy ginger and not a sweet dessert blend. I was quite sceptical about this tea as I have a soft spot for sweet tea blends so this isn't a tea I would usually go for.
I decided to go for it and see if this tea would surprise me! It's definitely a blend that will wake you up in the morning, with a real zing from the citrus and instant alertness from the ginger. It was one of my least favourite teas but it was made up of good quality ingredients and definitely something different to add some extra excitement to the December box! 😊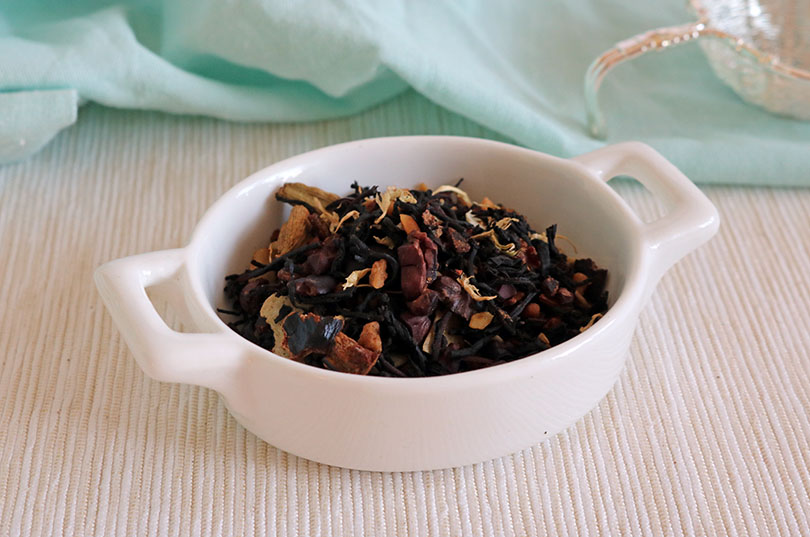 Scotch Acorns – Nothing But Tea
The smell of this tea is heavenly, with sweet chocolate notes and high quality black tea combined beautifully. The flavour is another awesome combo, the black tea flavour is perfect with a small chocolate hint, making this tea fantastic as a guilt free treat.
It's also a tea that is very economical when used in a tea bottle, it doesn't over infuse too much if you leave it in and doesn't take much tea at all to make a bottle full. I've recently been enjoying a new tea bottle, it's really good quality and the neoprene handle is convenient for hot drinks 🙂
Final Thoughts
I've loved my experience with the TeaTourist subscription! It's super convenient, straight through your door and with a large selection of very different teas.
You also get 6 teas each month which is really good value at this price and the amount of tea in each sachet is very generous. To make these TeaTourist teas go even further you could consider a tea bottle of some kind, I've written a Top 10 Tea Bottles post that's a great place to start if you're looking for a tea bottle.
The subscription service is perfect for tea bloggers as you'll be served with 6 new teas to review each month and 6 new tea companies to check out 😀
Teatourist have given me an extremely generous discount code for my readers to get 30% off their first subscription box! simply use the code RUSSTEAS30 and you'll receive the discount off your first box!
A huge thanks to TeaTourist for sending me these month's subscriptions!
Bye for now! xXx
Join my mailing list for more tea fun!