One of my favourite parts of the month is always when I wake up to find my monthly TeaTourist subscription box on the doormat! I always rush to open it, excited to see what tea adventures I'll be going on this month 😀
April's box has a lot of caffeine free blends which suits me perfectly as a lot of my tea drinking occurs in the middle of the night (student life/insomnia!). Be sure to read on to find a voucher code for 30% off your first TeaTourist subscription box! 😀
Time for the review!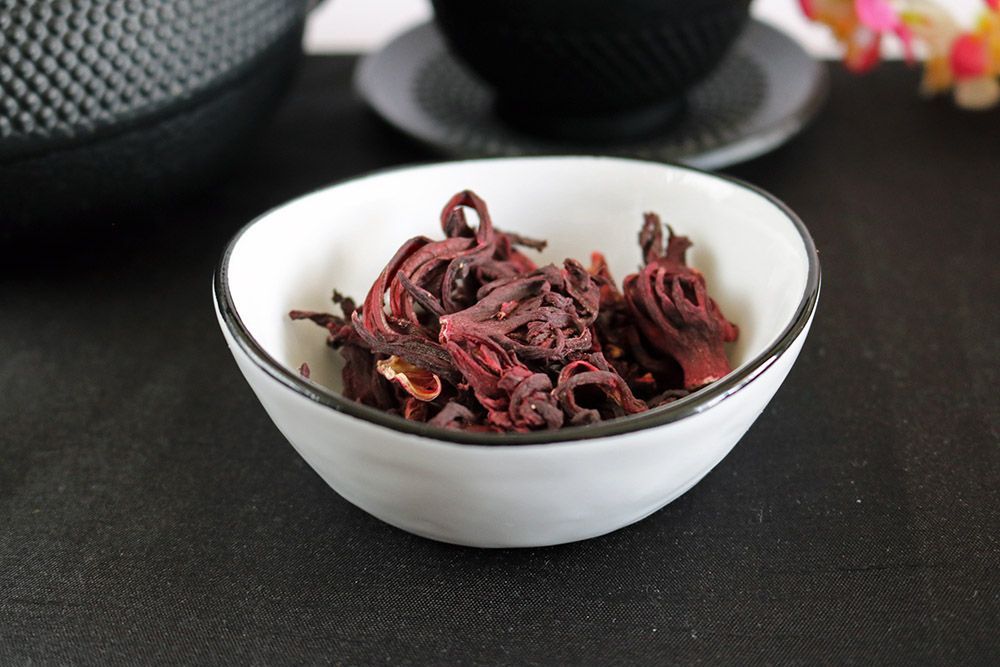 Hibiscus Flowers – Tugboat Brews
First up is a special hibiscus blend that I really adore. The tea is a deep purpley red colour with huge big hibiscus flowers, it looks really special in nice glass teaware with the flowers dancing in the deep red liquid.
The flavour is equally as fantastic! I love the deep floral flavour but it's accompanied by addictive fruity notes. I always enjoy the zingy aftertaste of hibiscus tea but it can sometimes be too sharp, especially in cheaper tea but the zing is perfectly balanced with the sweeter flavour. All round this might be the best hibiscus blend I've ever tried! 😮
---


Pumpkins Go Bananas – Leaves of the World
This is one of those blends that I literally could not imagine tasting nice, especially as I hate bananas! Adding pumpkin to the mix could only be a bad thing, at least that's what I thought before I tried it.
It's always interesting to read the TeaTourist notes that accompany every tea in their subscription boxes, they have all the info about steeping time, temperature etc. This blend was described as being similar to banana milkshake, despite my bananaphobia I've always loved McDonald's banana milkshakes.
Crazily the banana-pumpkin combo really works, the banana is a sweet banana flavour and doesn't taste like fresh bananas, it really does taste of banana milkshake (with a fraction of the calories). The tea is really fragrant when it's steeped and gives off a cake-like aroma, another awesome tea!
---


Shades of Grey – MDTEA
I think I might be the only tea lover that doesn't love earl grey, I just can't understand what the fuss is about! 😳 I like the malty tea flavour but the citrusy flavour really isn't my favourite at all but obv I had to try it! 🙂
The floral notes of the rose petals are a really nice addition and definitely help to sweeten the flavour. I liked that the citrus flavours were a tad more refined in this blend and the black tea flavours were more evident. I'm not sure what a good or a bad Earl Grey is as I'm not a huge fan in general but this is one of the better ones I've tried and I'm sure you'll love it if Earl Grey is your thing 🙂
---


Peppermint Tea – Maiservas
Although I don't get particularly excited by mint tea it is always quite enjoyable and great for an upset stomach! This mint tea is made up of large nice quality leaves, with a fresh scent. It's fantastic to wake you up in the morning, as soon as the water hits the leaves a minty aroma breathes a breath of fresh air in to the room.
This blend has a really nice sweetness to it, it's not the overpowering menthol type of mint tea and has no bitterness. An all round good mint tea 🙂
---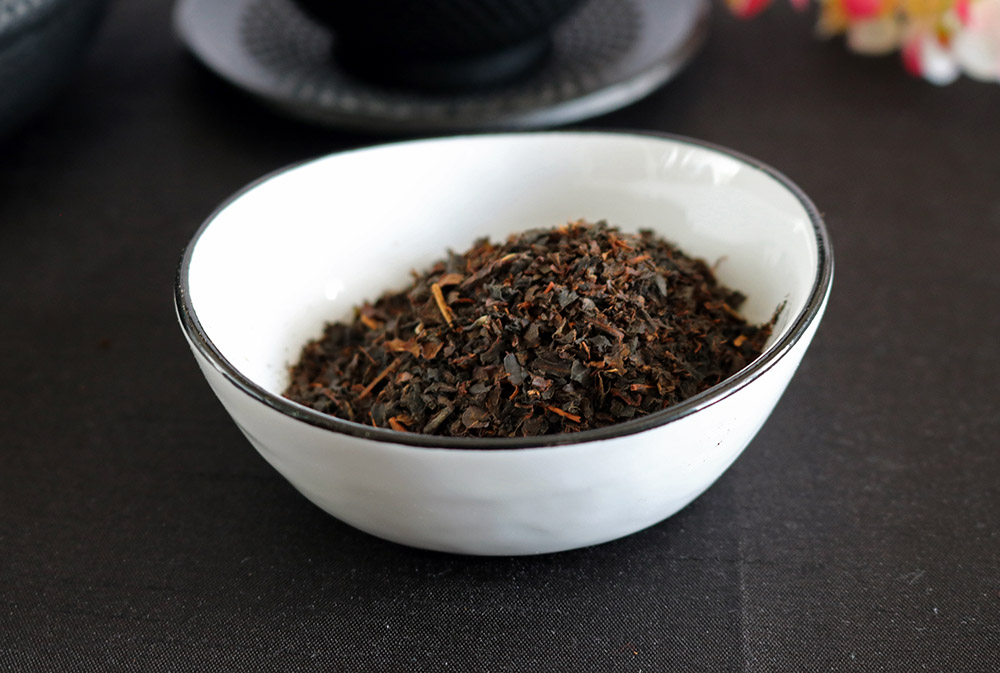 Thieves' Brew – Bev's Tea Company
Thieves is the perfect tea for people who enjoy a more traditional cuppa! I adore flavoured tea, I love exciting blends with cool names but sometimes it's nice to have a good quality natural tasting tea.
Thieves' Brew has a deep dry malty flavour with a comforting fragrance that produces a nice golden liquid. I always invite my mum to try the more traditional blends as she's in to natural tea with milk and she definitely enjoys this one!
---


Chocolate Ginger – Shibui Tea
I was really excited to try this tea as I love Shibui Tea and it's not flavours I've seen combined before. I love finding new and exciting tea, it's all part of being a TeaTourist! 😎
I knew this tea would be special as soon as I began steeping it. The chocolatey aroma with the warmth of the ginger smelt fantastic. Upon tasting it I was glad to find that chocolate was the dominant flavour and the ginger was a nice sweet cake-like ginger, I hate ginger teas that have more of a medicinal flavour which this doesn't at all. This is without a doubt one of my favourites this month!
---
Conclusions
This month's TeaTourist box has been another fantastic selection of tea with something for everyone. Banana Pumpkin was the biggest surprise for me and Chocolate Ginger and hibiscus were AMAZING.
If you'd like to try a TeaTourist subscription box for yourself you can get 30% off your first box using the code RUSSTEAS30 on their website. You really won't regret it!
Thanks for taking the time to read this post and thanks to TeaTourist for making it possible! ❤️
Come find me on Twitter, Instagram or Facebook for more tea related fun! 😀
Join my newsletter below to keep up to date with all my posts, competitions and news.
Bye for now! xXx