Hey guys!
Recently Bluebird Tea Co. released an amazing collection of Autumn products and they sent me a load of them to review 😀  it was an exciting surprise when it turned up at my house, even if they did slightly hint on Twitter that something might be on it's way to me! 😉
I reviewed their new teas first which included an amazing Rooibos blend, chocolate blend and chai tea, you can check that review out here.
Alongside the tea Bluebird also unveiled three amazing new flavoured matchas as part of their Autumn lineup, there's Cocoa Matcha, Golden Matcha and Gingernut Matcha AND they sent me all three! :O
After a long summer break from my studies it's time to begin them again, one last time! Matcha always keeps me sane when I've got a heavy work load so these couldn't of come at a better time 😃
On to the review!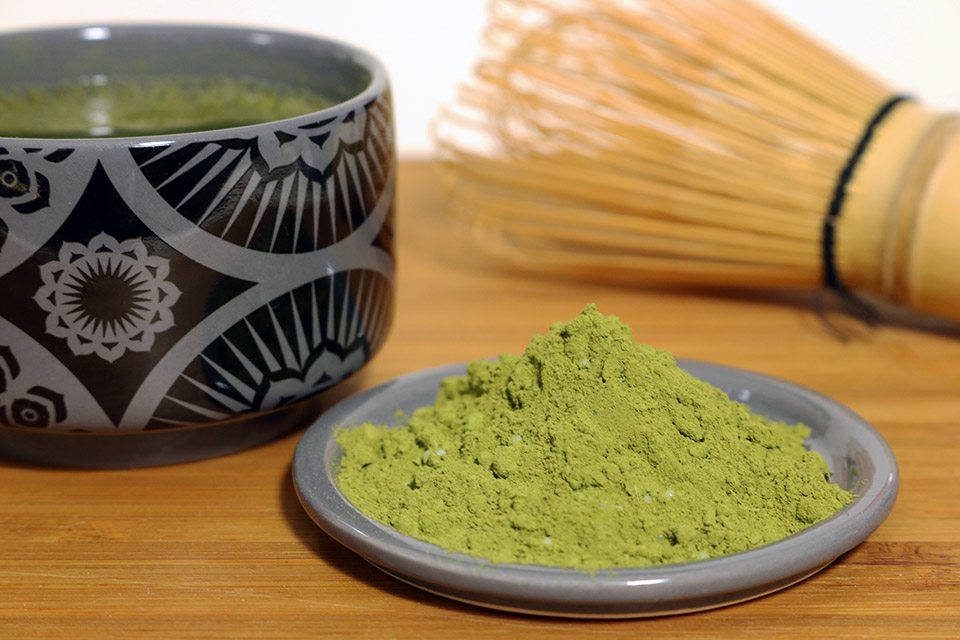 Gingernut Matcha
This matcha is limited edition and the flavour is inspired by the well known gingernut biscuits. I bought a ginger matcha from another company a couple of months ago and it was shockingly bad, we're talking burning throat, coughing profusely bad (I won't name names!). Needless to say I was slightly hesitant to try another ginger matcha but I was pretty confident that Bluebird would pull it off, and they really did!
The other ginger matcha I tried was spicy, herby and almost medicinal but Bluebird's is completely different, it's the kind of ginger flavouring that reminds me of gingerbread men and of course, gingernut biscuits.
The matcha is good quality with nice bright green colouring and froths amazingly. You can feel a slight spice from the ginger but it's overall sweet and actually is biscuity, as you'd hope for in a Gingernut Matcha.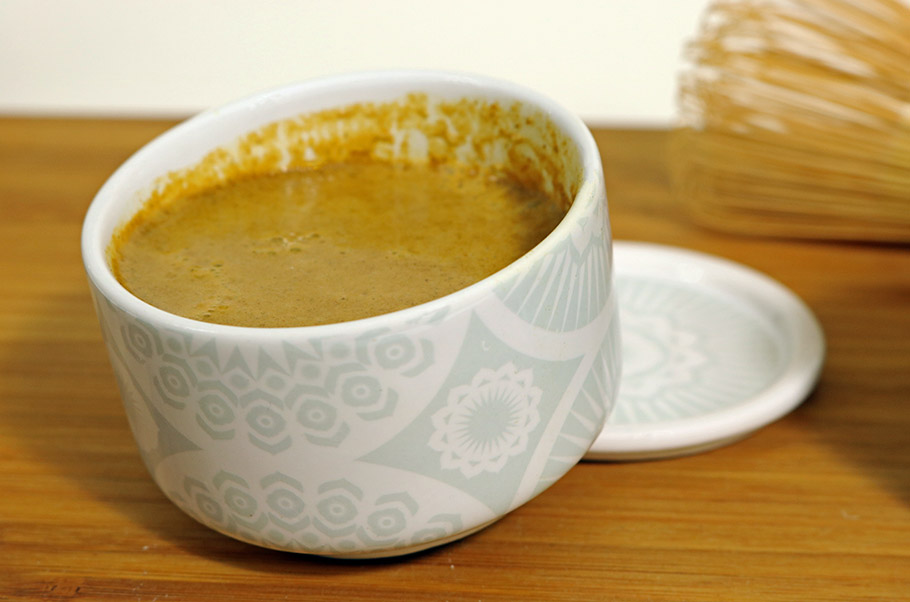 Bluebird's golden matcha is a twist on their decaffeinated rooibos matcha with some added ingredients.
Alongside the decaf rooibos base is cinnamon, ginger, black pepper and the main ingredient; turmeric! The health benefits of turmeric have been celebrated for thousands of years, it's believed that turmeric could be good for digestion, depression, pain, diabetes, arthritis and more! It's not really an ingredient that I could imagine myself easily being able to work in to my everyday diet so Bluebird's Golden Matcha is a great way to do this.
Bluebird's recipe for making 'Golden Milk' is to add a teaspoon of Golden Matcha to a mug of coconut milk (I use rice milk) and a teaspoon of honey. I actually found that the sweeter taste of the rice milk meant I didn't need to add any sweetener and I find the flavour more enjoyable without the coconut element.
I initially thought that drinking one of the main ingredients of curry with rice milk would be worth it for the health benefits but not for the taste but I'm actually amazed how incredible it tastes! It has a definite spicyness to it which gives it a chai-like vibe but the milkyness and sweetness of the rooibos really make it a unique and delicious drink!
As this is decaf I was thrilled to finally have a matcha I can drink at night, I often struggle to get to sleep so a hit of matcha isn't what I'm looking for but this is perfect and really has a cuddly feel to it 😊
Cocoa Matcha
Last up is Bluebird's cocoa matcha! I say fairly often in my reviews that I love chocolate more than any food, there's nothing better! So when Bluebird announced cocoa matcha I was thrilled, I have one other chocolate matcha which I adore so I had high hopes for Bluebird's and it didn't disappoint.
I could smell the cocoa before I even opened it! Upon opening the tin the first thing I noticed is this matcha is a browny colour, which is because it literally has cocoa powder in it, no icky fake flavourings here! When you add the water it takes on a new fragrant drinking chocolate style smell that I knew was gonna taste good.
The matcha element of the mix tastes good and high quality. I enjoy that this matcha is genuinely chocolatey and the flavour isn't drowned out by the matcha, perfect if you're a chocolate addict! If you enjoy chocolate (who doesn't?) and you like matcha, then this definitely needs to be added to your shopping list 🙂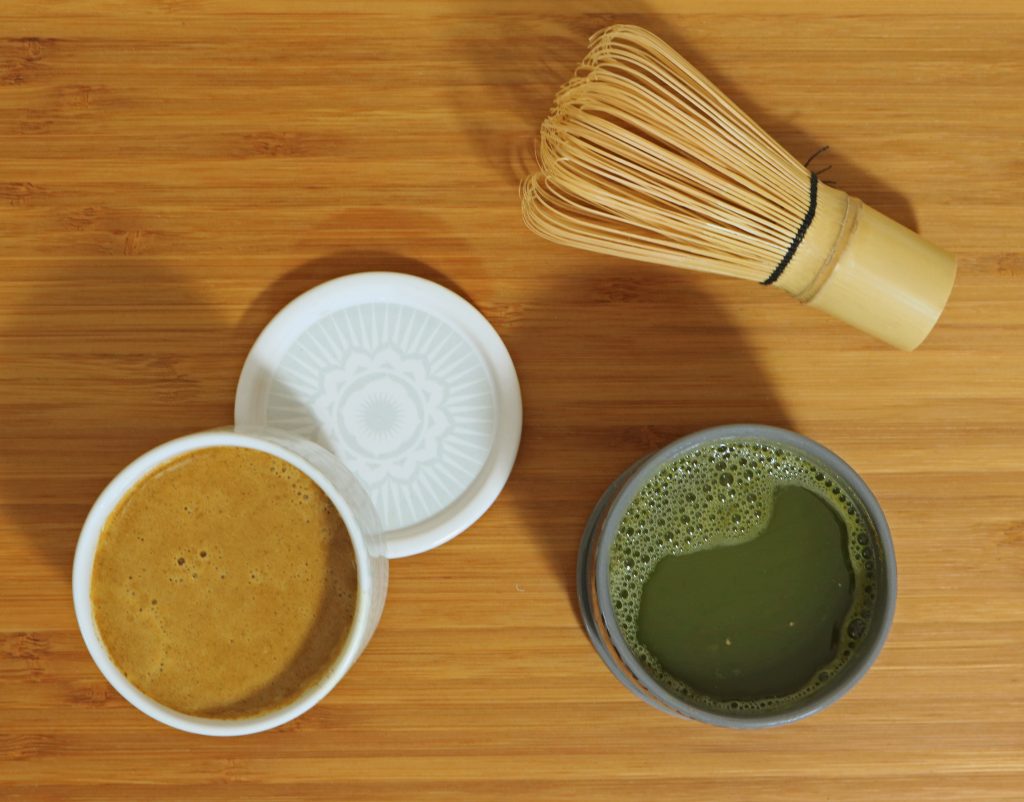 That's my round up of the new flavoured matchas from Bluebird Tea Co., they were the first to develop flavoured matcha in the UK and these are awesome additions to their line up. If you'd like to try their flavoured matcha you can find it here.
Thanks to the amazing girls and guys at the Bluebird HQ for sending me these amazing products to try, it's very much appreciated!
A big thanks to my readers for checking out this review, I'd love to hear your thoughts in the comments below or on Twitter, Facebook or Instagram. Keep a look out for some awesome new favoured matcha posts I've got coming up! 😉
Bye for now! xXx