I LOVE Bluebird Tea! If you read my blog on a regular basis you'll have seen that I review their tea more than any other brand. Why? Because it's simply awesome!
Bluebird were lovely enough to send me their new Autumn products! With three new matchas and Autumn teas all dropping at once it's an exciting time for any Bluebird fan! I'll be reviewing the tea now and follow up shortly with the matcha review, just because it's a big bundle worthy of two posts 🙂
The four blends Bluebird sent me are Rooibos Earl Grey, Choco Pops, Lapsang Chai and Spiced Pumpkin Pie.
Review Time!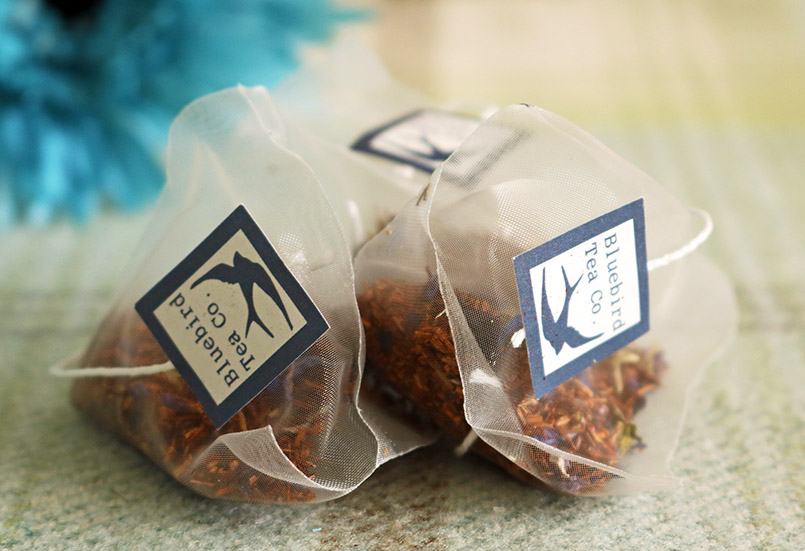 Rooibos Early Grey

I'm excited by this blend! Earl Grey is awesome and rooibos is my drink of choice at night when I can't sleep (happens A LOT), so this is perfect!
I received this tea as teabags, as always you get high quality pyramid teabags from Bluebird, with a generous serving of tea. This means multiple mugs from one teabag, perfect if you have company or just need something to binge drink 😉
The flavour is really unique, I love the sweet floral flavour from the bergamot as it dances with the sweet and slightly nutty rooibos. It's a really soothing blend that's perfect for the colder months ahead 🙂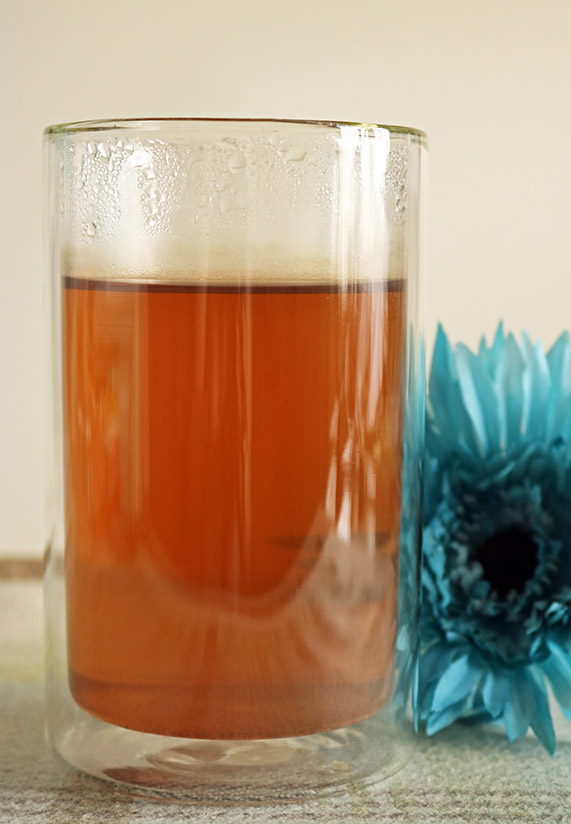 Spiced Pumpkin Pie

I was a bit unsure about this initially, pumpkin isn't really something I'm amazingly fond of but after one sip, my view of the Jack-O-Lantern vegetable had been changed, drastically!
This blend is so warm but without being spicy or burning your throat at all and it screams Autumn! With Halloween and Bonfire night coming, this tea is perfectly timed and sure to go down well with anyone you share it with. It has just a gentle warming feel but is overall a sweet blend, with a slightly spicy tickle after every mouthful.
It's one of those flavours you really want to savour and swirl round your mouth, the only way I can describe it is a cuddle in a mug. You need this tea in your life!
I've seen a lot of talk about a famous Bluebird Pumpkin Spiced Latte that can be made with this tea so I just had to give it a try! OMG it was amazing, the most Autumnal drink ever! This tea is really great all round and the Pumpkin Spiced Latte adds to it's greatness, get some of this tea while it's still available! 🙂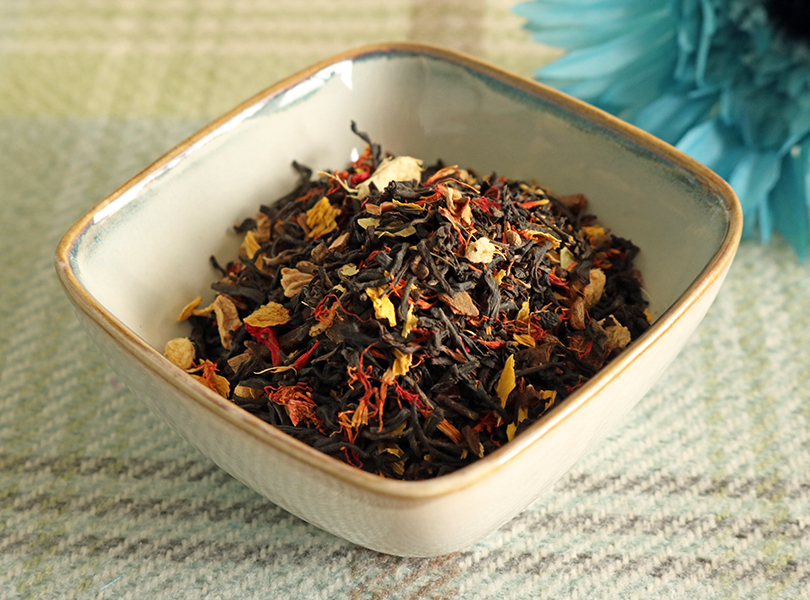 Lapsang Chai
This is a combo between Lapsang Souchong, Assam and chai, the result is a beautifully unique and perfectly blended cuppa! I usually find that the smoked flavours of Lapsang Souchong are exciting but often overpowering, this blend keeps the smokey excitement but with a flavour that isn't at all overpowering.
I like the addition of the chai flavours, it adds a slight warmth to the experience, while diluting the smoked taste. The tea is so pretty loose, with it's warm fiery flecks of red against the dark black tea. Overall I found this blend highly enjoyable, I love that it's not a flavour you'll find anywhere else and the result is a complex and thoroughly enjoyable.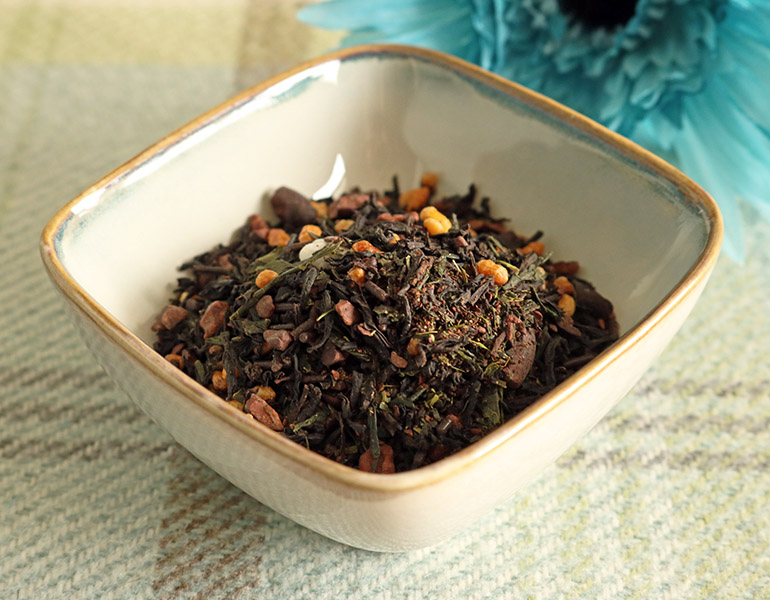 Choco Pops
I've been holding out on you a little bit and decided to save this one until last, basically because it's incredible! The smell when I opened the packet blew me away, I've never smelt tea this good before. It's so good it might actually be my favourite Bluebird blend, possibly ever! 😮
It smells like a packet of melted chocolate and isn't like other teas that claim they're chocolate and then the flavour disappoints, it really is chocolatey, thanks to cacao bean, chocolate chips, fat reduced cocoa powder AND chocolate sprinkles 😀 When the water is added the chocolate smell takes on a slightly herbal scent from the tea leaves but the flavour is so good! I like that this tea is made up from a blend of Sri Lankan black tea and sencha green tea, it gives the tea a lighter flavour than if it was all black.
I really love Coco Pops, especially the chocolate milk that's left at the end and you really do get that same chocolatey taste from Bluebird's latest blend. The toasted rice adds a genmaicha twist to the brew, which works amazingly to create a cereal-like vibe alongside the chocolate. I love this tea!
Closing Words
That's my review of the latest blends from the Bluebird HQ, I hope you've enjoyed reading this as much as I've enjoyed writing it.
A big thank you to Bluebird for being so awesome and sending these fantastic new products to me!
If you'd like to check out the new Autumn blends from Bluebird you can find them here.
Make sure you join my mailing list below and follow me on Twitter, Facebook and Instagram to get more from my blog, including my upcoming review of the new Bluebird flavoured Matchas!
Bye for now! xXx