I'm a huuuge fan of T2 Tea, I've been in love with their tea ever since I wandered past one of their stores in London. They have an incredible range of tea but I particularly enjoy their fruit teas, especially in these summer months when I'm getting my cold brew on!
I was thrilled when they sent me some of their flavoured matcha to review and equally delighted when they sent me some of their best summer teas as well! Read on to find out what I thought of Black Forest Bliss & Terrific Toffee from T2 Tea.
I often enjoy using tea as a replacement for naughty calorific food (mainly chocolate), so I was particularly excited to try these dessert-like teas 🙂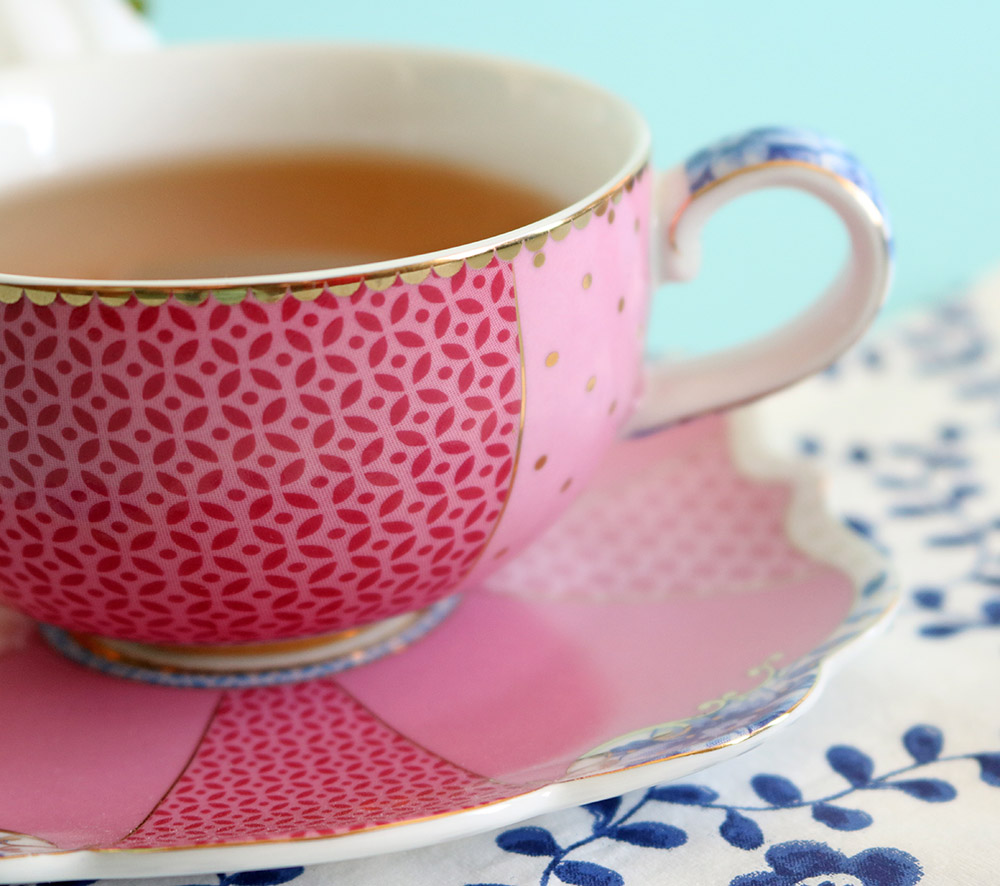 I absolutely adore toffee flavoured tea! Black tea and toffee are a match made in heaven, they pair so well and this tea is a fine example of this. It smells so so good, it's sweet and really has a cosy feeling to it. I could imagine just curling up with a mug of this as the colder nights drift in here in the UK. I like that this tea isn't overly sweet but still has a deep satisfying flavour, one I'll be enjoying for a long time!
Terrific Toffee is EXCELLENT for pudding replacement, I can skip the calories and have something sweet and delicious after dinner or pretty much all the time, as it's been since this tea arrived. A little bit of this tea goes a real long way, especially in a tea bottle of some kind where it has longer to steep, for more on tea bottles check out my Top 10 Tea Bottles post 🙂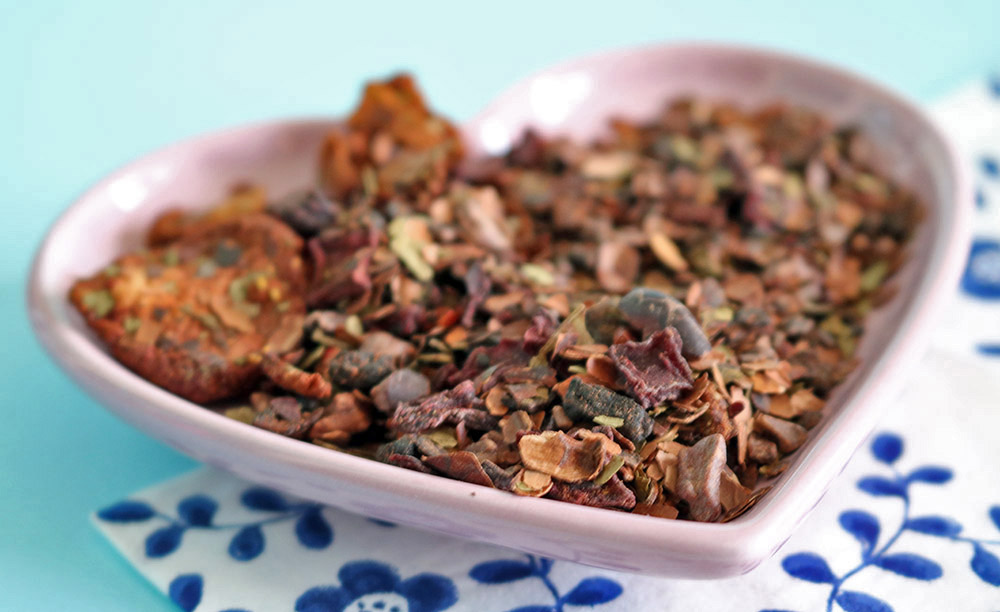 Black Forest Bliss
This is technically a tisane as it contains no tea and is primarily made up of cocoa husks with some fruity ingredients too. The packaging is fantastic, T2 really know how to make their customers feel special! They steered away from their trademark orange boxes and went with a super pretty red, white and black box, just like the colours of Black Forest Gateaux!
Before I'd even opened the sealed plastic packaging I could already smell the chocolatey, "cherryey" fragrance, which only increased once I'd opened the packet. This tea really does smell so good once it's been prepared, and the taste is equally exciting. It starts with a mainly chocolate flavour and then a slight fruity zing from the cherries kicks in, the two flavours are paired perfectly. Amazingly this tea really does taste of Black Forest Gateaux, minus the cream which is probably a good thing!
T2's Black Forest Bliss is also great iced or cold brewed but as it's so strongly flavoured less is more! 😉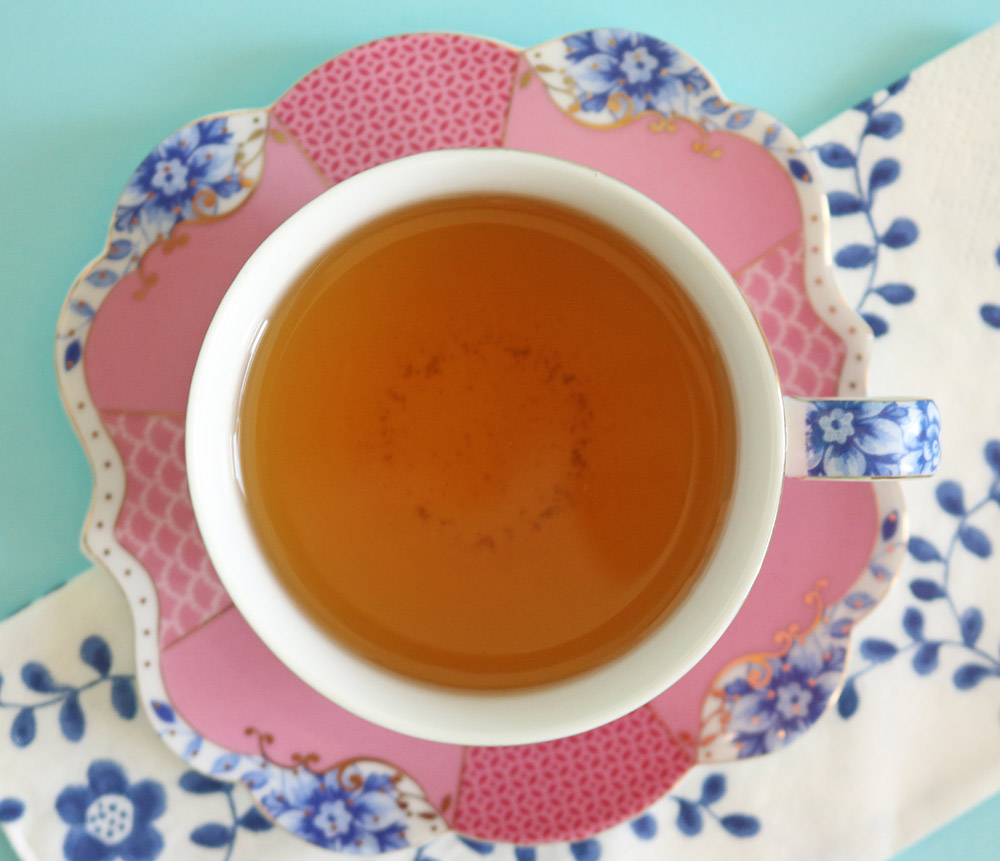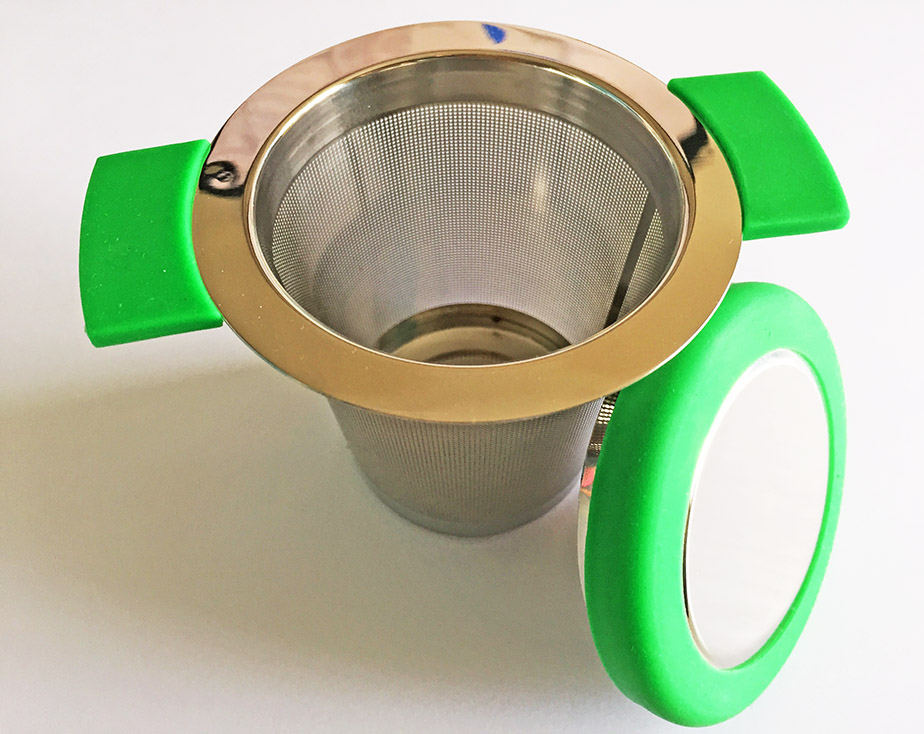 I also received one of T2's Merrier Tea Infusers with my tea, which I'm really thrilled with. It has bright green rubberised handles, with a matching lid to hold the flavours in when infusing. A really nice touch is the pattern the holes on the infuser make up, super cute! The lid also doubles as a drip tray making this perfect for getting your tea fix when you're at work, without making a mess. It's also available in a load of colours so there's one for everyone!
I have various infusers but I always come back to my infusers that are this kinda style, they're easy to wash and allow the leaves to really open up and release their flavour. This will definitely be one of my most used infusers, my old one was a tad trashed so this is a welcome replacement! You can take a closer look at the Merrier infuser here.
Final Words
Thanks so much for taking the time to read my review of T2's Black Forest Bliss & Terrific Toffee teas, I really recommend trying them or basically any of T2's tea! 🙂 Black Forest Bliss is out of stock online at the moment so I can't link directly to it but it's available in T2's UK shops and will be back in stock online soon!
I'm really grateful T2 sent me these teas to review, I've enjoyed reviewing them and photographing them so much!
If you'd like to read more of my tea reviews and other tea related posts you can subscribe to my newsletter below or find me on social media (Twitter, Instagram or Facebook).
If you haven't already entered my competition to win over 260 teabags head over and enter here 🙂
Bye for now! xXx
My Mailing List