I LOVE Gently Stirred and their passion for good tea. The first thing I always notice is the care that's taken to produce a beautiful, personal moment with every purchase. They go above and beyond with hand wrapping in stylish brown and green packaging, that has a wholesome and friendly feel to it.
Onto the tea! Recently I was lucky enough to try the aptly named Sencha Spring Melody, a super sweet smelling strawberry green tea. Before I even opened the package I could smell the smell of fresh strawberries, when I was a kid me and my mum would always go strawberry picking and the smell of this tea takes me right back to those trips 🙂 As always this tea from Gently Stirred is made up of super quality loose leaf tea with succulent dried strawberry in abundance.
When the water hits the tea things step up a gear; the strawberry smell erupts out as the water turns an inviting golden colour. The taste is fantastic, really sweet but with a definite green tea flavour as well, with absolutely no bitterness. This is a great tea to drink after dinner if you're trying to steer clear of the calories that pudding brings!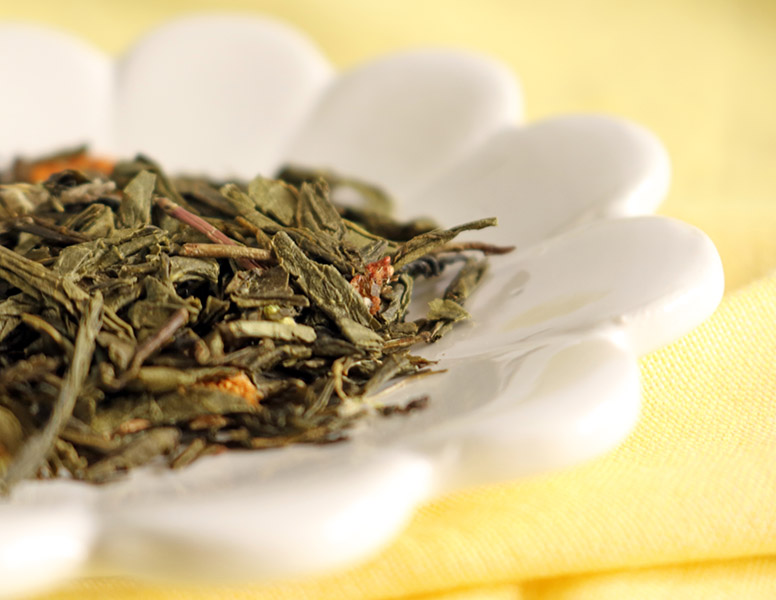 Sencha Spring Melody is also awesome iced, I'm really looking forward to drinking it in the Spring and Summer, although I've been drinking it iced in the winter too 😛
Anyway I'm guessing you've realised by now that I like this tea, A LOT and I'd definitely recommend taking a look at Gently Stirred's website and trying it for yourself.
Comment with any teas you'd like me to review or that you recommend I try and come say hi on Twitter, Instagram etc.
Thanks for reading! 🙂 xXx