Not much beats waking up to a surprise delivery from Bluebird! They've launched their new summer blends this week and were nice enough to drop some in the post for me 😃
So the first thing I wanted to do, apart from drink them, was get a review written up for you guys!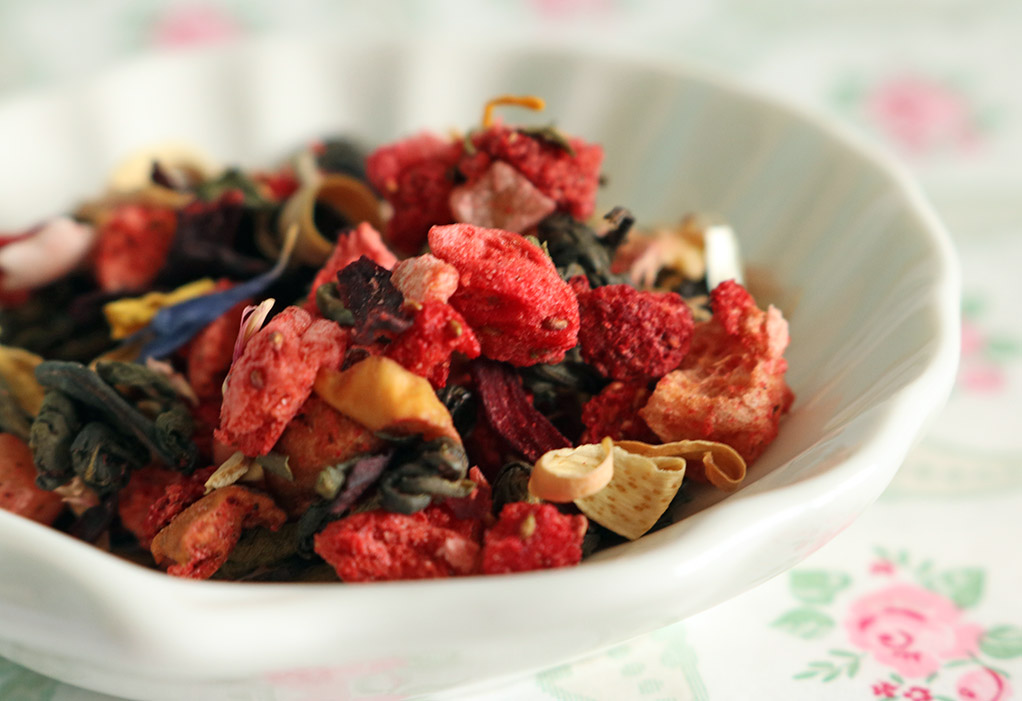 Strawberry Split
First up is strawberry split, a wonderfully fruity, pretty pink blend. It's green tea that's absolutely packed with freeze dried strawberries with a fruity but slightly floral scent, it's literally summer in a packet!
The tea is so pretty to look at before it's even steeped, it's full of floral summer colours that will wow your guests. Once the tea's steeped it produces an equally pretty pink liquid that also smells fantastic, another plus for entertaining with this tea.
It's incredible iced with a little bit of honey or agave to sweeten it. I find a lot of teas aren't that great iced, they always seem not sweet enough and I feel like I want to put way too much sugar in. This is the place this tea really excels beyond it's competition, it so damn good iced! 😃
This is a rooibos based blend which is great for night time drinking and just avoiding caffeine in general, if that's your thing 😉 The smell is really sweet and took me right back to jelly when I was a kid, I actually always hated adding the ice cream so I'd just eat the jelly but with this tea I welcome both flavours 😊
One of the things I love about Bluebird Tea Co. is their ability to capture a non-tea flavour in their tea. You'd think jelly and ice cream tea would be a fad and you'd get it and find it tastes nothing like it pretends to, but this is different. It really does taste of jelly and ice cream, the sweet flavours combine with the rooibos base perfectly.
This is another blend that's great iced and will probably be my drinking buddy on the rare days it's too hot in the UK to drink tea.
Review Complete!
So that's my review of these two new teas from Bluebird Tea Co. There are another two summer blends from Bluebird; Red Velvet and Sangria. Both look fantastic but Red Velvet is definitely on my list of teas I need in my life!
You can find these summer blends on the Bluebird Tea Co. website here, or roll in to one of their stores in Brighton, Tunbridge Wells or their new Bristol store!
I'd like to say a big thanks to Bluebird Tea Co. for sending me these teas, it was an awesome surprise to wake up to and very much appreciated😊
Bye for now xXx