A little while ago I decided to start working on a post comparing flavoured matcha from different brands. Adagio Teas were awesome enough to send me a couple of theirs to try so I figured I'd write a review dedicated to the Adagio Teas flavoured matcha and add them to the comparison as well (which I'll be publishing soon!).
Adagio sent me a 57g tin of their new raspberry flavoured matcha as well as a 57g tin of their new chocolate flavoured matcha.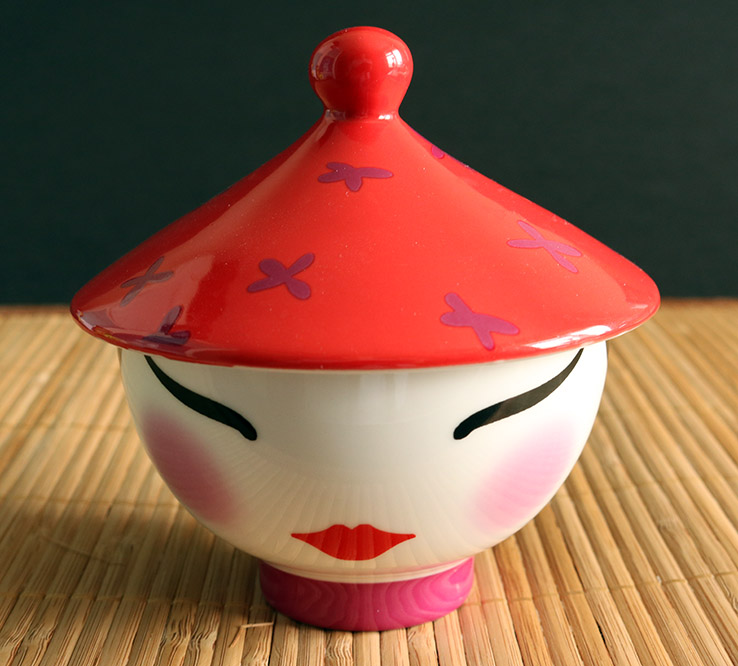 The first thing I noticed was how incredible they smell, they really do smell beyond words. I also love the tins, they're really decorative and a really beautiful touch if the pictures on the inside of the lids, raspberries on one and a chocolatey brown design on the other. A small issue I had with the tins is the matcha had managed to escape a bit and the outside of the tins were a bit covered, this could quite easily just be a one off though.
What's really good about these flavoured matchas is they're really good value for money, for just £14 in the UK and $29 in the USA you get a 57g tin of matcha, this is especially cheap and the matcha is still really high quality. Both flavours are a beautiful vivid green colour that's always nice to see and they froth up really excellently too.
I decided to try the raspberry flavoured matcha first as it was more similar to other flavours I'd tried, which were all fruity, so I felt I'd be able to compare them better. As soon as the matcha hit the water the smell erupted in to the kitchen, what surprised me is the smell is so fresh and doesn't smell artificial in any way.
The flavour is equally as amazing as the scent, the raspberry flavour is very definitely there but without overpowering the matcha flavour. I love unflavoured matcha so I always want my flavoured matcha to still be primarily matcha flavoured and not sweetened in any way so this is perfect on both fronts. The fresh raspberry flavour compliments the drier flavours of the matcha perfectly and the smell as you inhale with each sip is heavenly!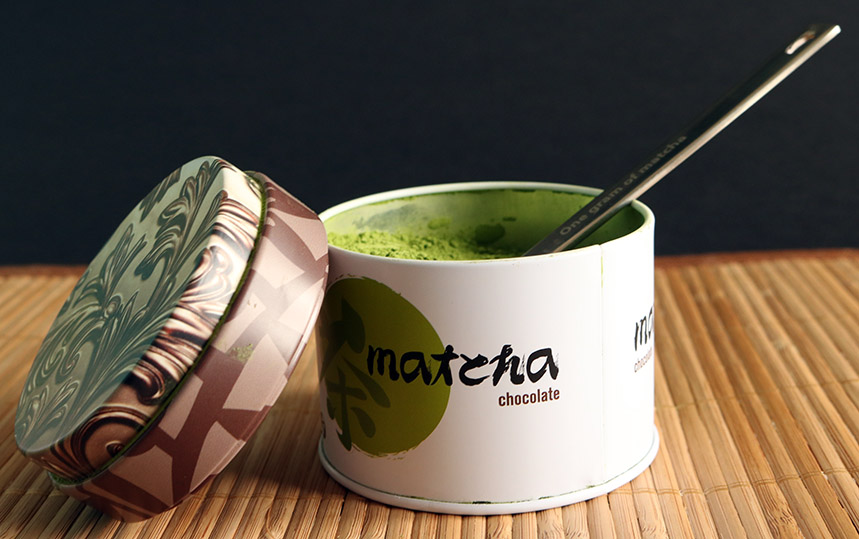 Chocolate is probably my favourite food in the world, I literally adore it! So chocolate was the flavour I was most excited about trying, all the other flavoured matchas I have are all fruit flavours so this one really stood out for me. Upon opening the tin or even as you pick it up before you open it, you can smell this sweet chocolate smell, it kinda smells just like Nesquik milkshake powder!
The chocolate flavour is quite subtle and not overpowering, which I feel is a positive thing. After trying it and thinking about it, I thought that a strong chocolate flavour wouldn't actually be that great with the vegetal flavours of matcha so it's subtlety is probably it's strong point. It's very obviously matcha but that slightly naughty chocolate flavour is noticeable alongside it, which is a pretty heavenly combo!
So if you'd be wanting this to be crazily chocolatey this probably isn't for you but I kinda feel that crazily chocolatey isn't really what you want from your matcha, give me matcha with a chocolatey undertone instead any day! 🙂 It's really great to be able to enjoy something so healthy and get a chocolate hit at the same time!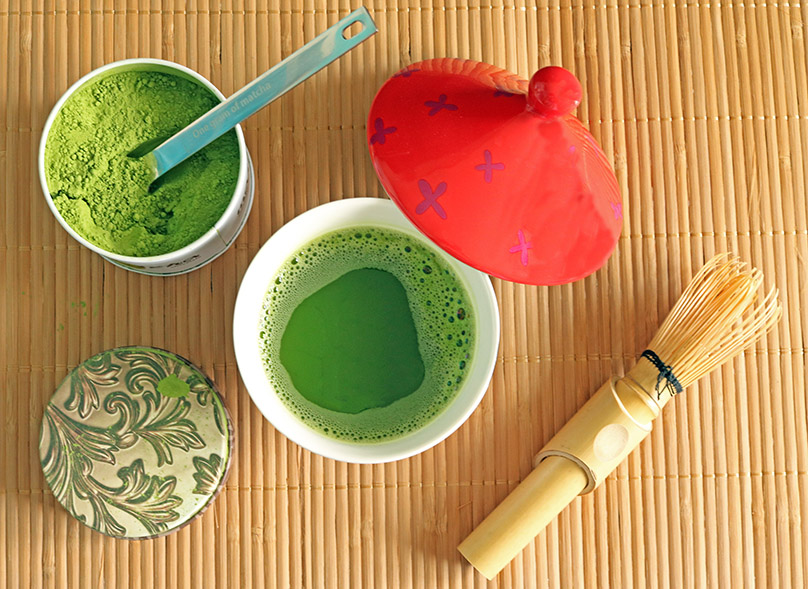 Final words
The new flavoured matcha range from Adagio is really exciting and well worth checking out if you like matcha and want something a bit different. These matchas are flavoured to just the right amount, while still retaining the flavour matcha lovers adore.
You can check out the new flavoured matcha's from Adagio Teas here, other flavours in the range are Cinnamon Apple, Mocha and Peach. I'll probably end up buying the Cinnamon Apple and Peach as well as I love matcha from Adagio Teas and the chocolate and raspberry didn't disappoint at all!
Adagio also included some of their tea for me to review as well which I'll be doing in a separate post so keep a look out for that if you love tea as well! 🙂
Thanks to Adagio for sending me these new flavoured matchas to review, I'm so grateful!
A while back I reviewed Adagio's IngenuiTEA gravity tea infuser which will seriously change the way you drink tea! You can find the review here.
Thanks for reading! Bye for now 🙂 xXx