Bluebird Tea Co. recently launched Matcha Honey, what could be better than the combination of Bluebird's matcha and local Brighton honey?! 😀
They sent me a jar to experiment with and it's a really fantastic product, the honey is incredible and the sweetness of it blends perfectly with the matcha. It's great on toast, crumpets or added to tea but it's also great in frosting! 😉
I thought this cream cheese frosting would be paired perfectly with the subtle spiciness of moist carrot cake and this recipe was born!
After some taste testing I struck the perfect balance, which is roughly 3 teaspoons of matcha honey. It depends largely on how strong you want the matcha flavour to be, I wanted it to be definitely matcha flavoured but without bitterness and without the honey flavour becoming sickly but feel free to alter the quantity to your taste. I also wanted to keep the traditional colouring of carrot cake, with beautiful cream frosting! 😀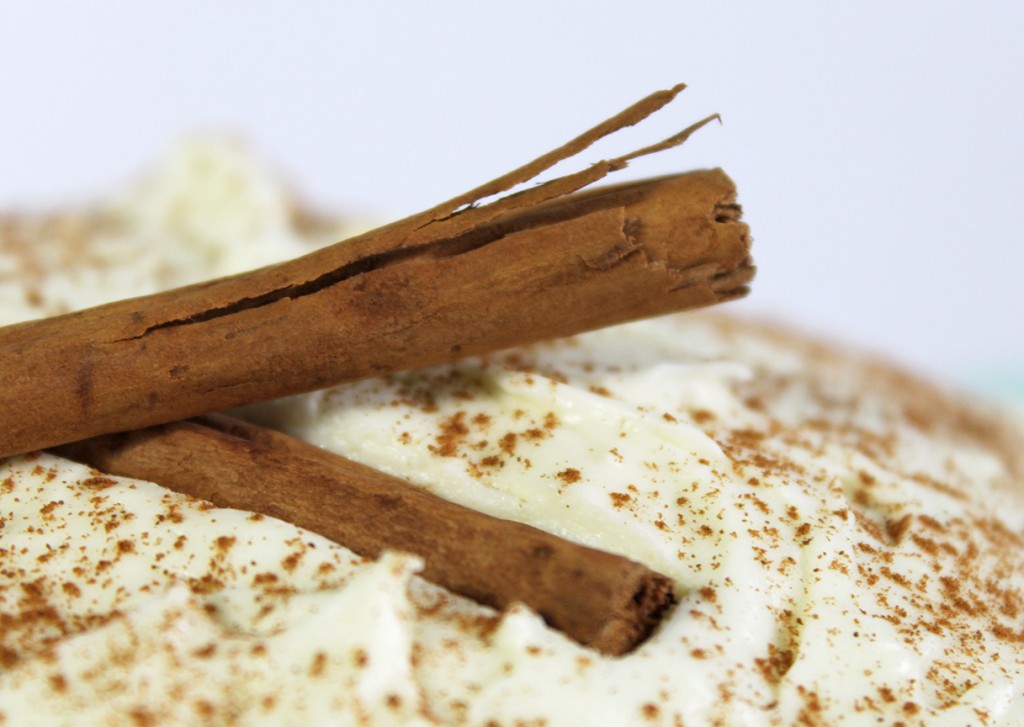 Cake Ingredients
3 eggs
300g soft light brown sugar
300g plain flour
300ml sunflower oil
1 teaspoon of ground cinnamon (plus extra to decorate)
1 teaspoon bicarbonate of soda
1 teaspoon baking powder
1/2 teaspoon of salt
3/4 teaspoon of ground ginger
1/4 teaspoon of vanilla extract
300g grated carrots
Matcha Honey Cream Cheese Ingredients
2 1/2 – 3 teaspoons Bluebird Tea Co. Matcha Honey
300g icing sugar
125g cream cheese, refrigerated
50g unsalted butter, room temperature
I used 3 x 7″ cake tins but you can vary this a bit depending if you want thicker or thinner layers 🙂
Method
Cake:
Beat sugar, eggs and oil with a handheld electric whisk or mixer until well incorporated.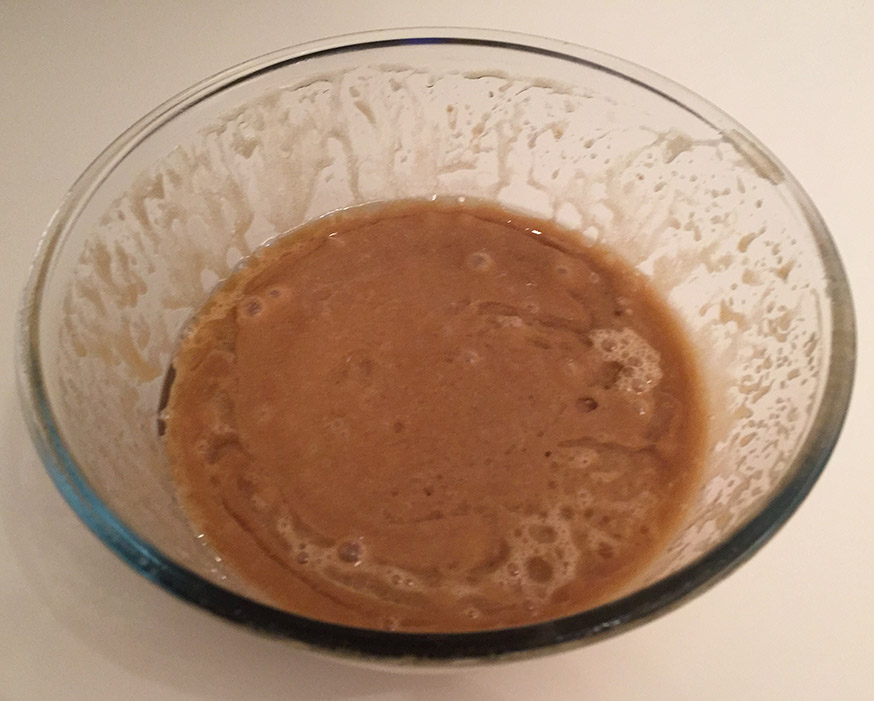 Slowly add bicarbonate of soda, baking powder, ginger, cinnamon, flour, salt and vanilla, continue to beat until mixed.
Stir in the carrot and transfer the mixture to 3 cake tins, with greaseproof paper on the base. Smooth the mixture over with a palette knife or by tapping the trays on the work surface.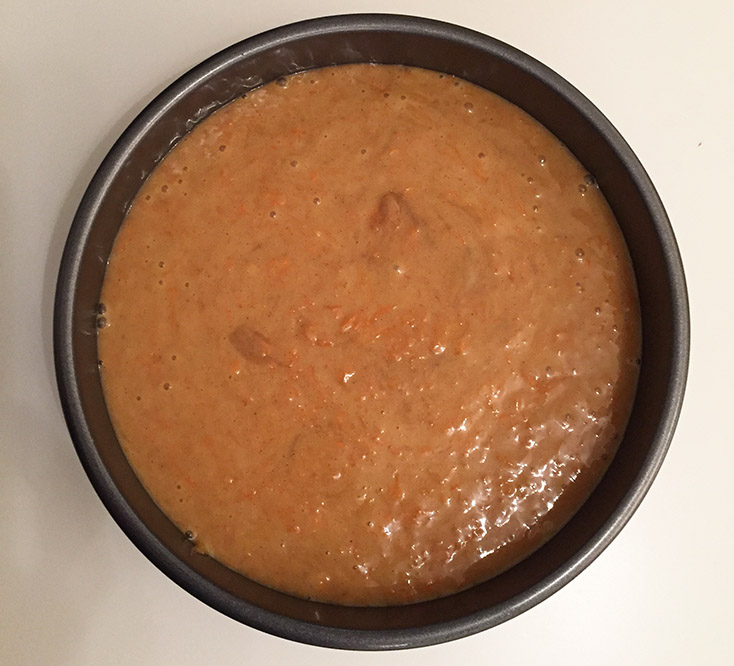 Bake in the oven for 20-25 minutes or until golden brown. Let the trays cool a little bit and then transfer to wire racks to cool completely.
Frosting:
Beat butter and icing sugar together with an electric whisk on a slow speed until combined. Add the cream cheese in one go and beat gently until incorporated. Turn the mixer up to a high speed and continue beating until light and fluffy, approximately 3 -4 minutes. Be careful not to overdo it to avoid the frosting becoming too sloppy. Finally add the matcha honey and whisk in on a slow speed, your best bet is to add it gradually and keep tasting it to get the flavour to your desired strength.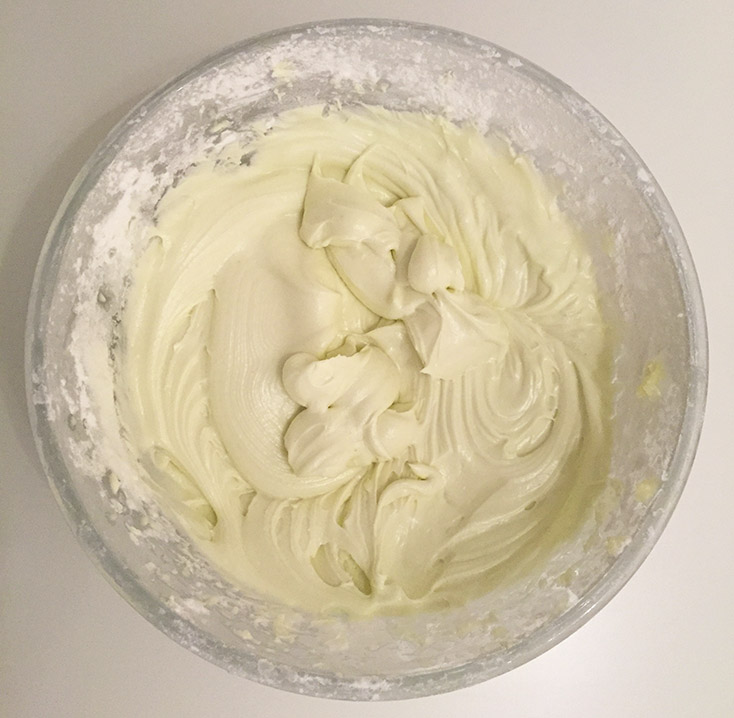 Pick the layer with the most even dome to be the top of your cake, then use a bread knife to slowly take a layer off the top of the other two layers to flatten them out. This will make frosting easier, make the cake more stable and also look better when the cake is cut.
All you have to do now is spread frosting on the bottom layer, add the middle layer and do the same to add the top. Then spread remaining frosting on top of the cake and work it down the sides. You can either try for a flat smooth look with an offset spatula or keep it rough and fluffy like mine.
That's it! You have the best carrot cake in the world 😉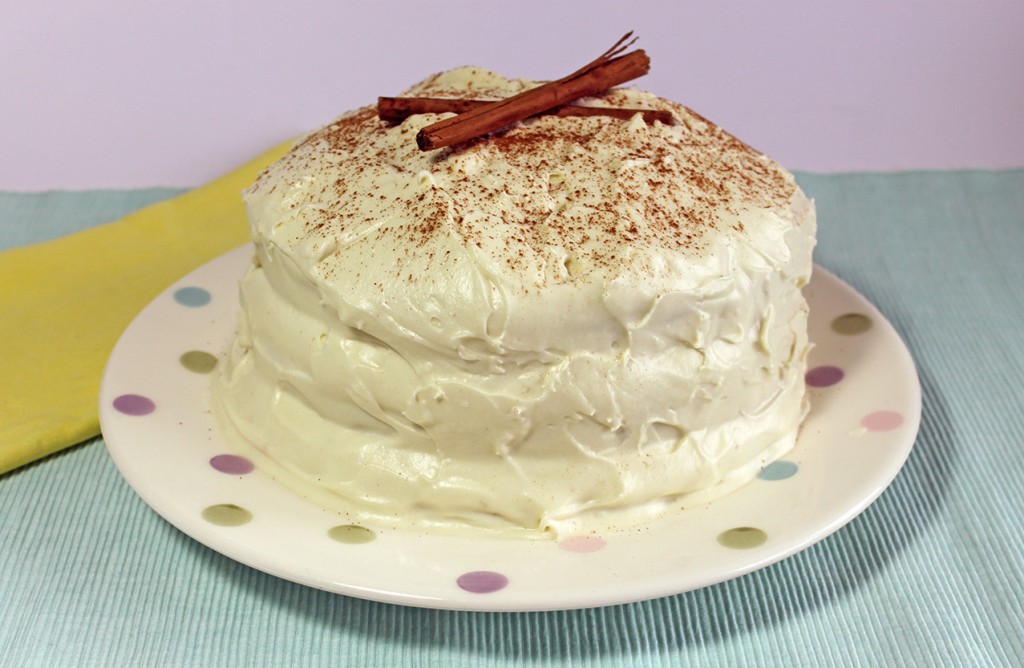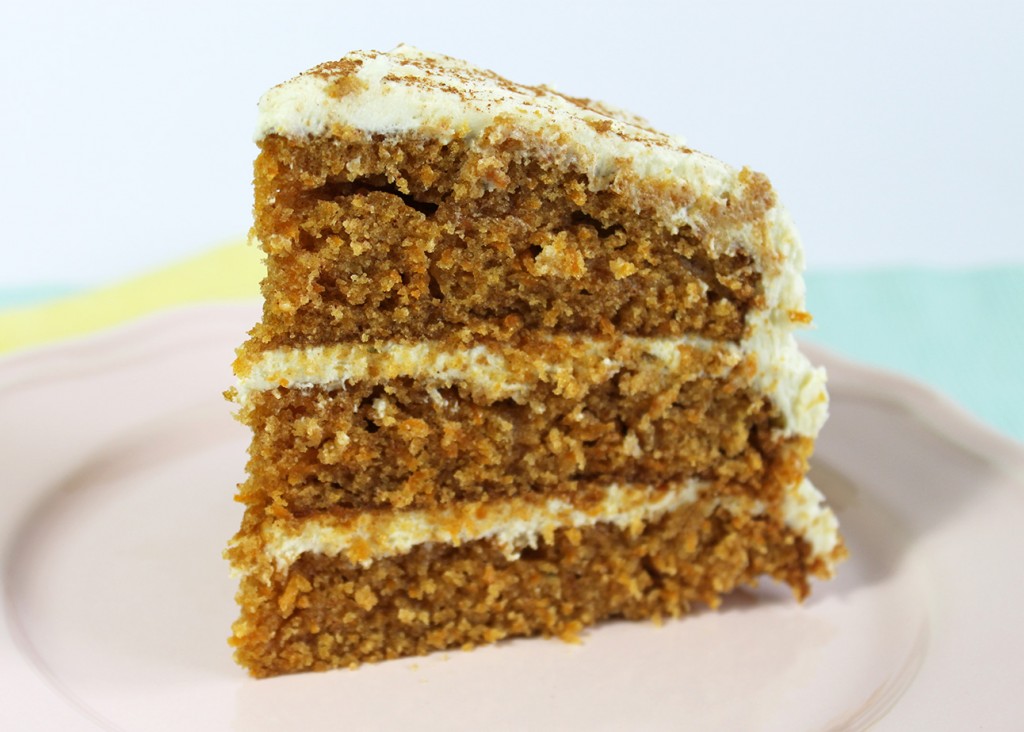 I hope you've enjoyed this recipe, I adored making it and I was thrilled with the results. It's the perfect cake to share, I divided mine up and gave some to my mum and my boyfriend's parents and they loved it!
Definitely check out the matcha honey from Bluebird Tea Co., it's such an easy way to get more matcha in to your diet and tastes amazing!
Bye for now! xXx