Hey guys!
Whittard of Chelsea asked me if I'd like to make a recipe for my readers using some of their products, I jumped at the chance and decided I'd like to put together a deliciously refreshing iced tea recipe for the summer!
To make this recipe I'll be using Whittard of Chelsea's Mellow Melon alongside their Matcha Mango & Moringa tea. I decided to use Mellow Melon as the base with Matcha Mango & Moringa ice cubes, blended with lemonade for some extra sparkle!
Ingredients
5 teaspoons of Mellow Melon
5 teaspoons of Matcha Mango & Moringa
1 litre of lemonade (diet lemonade or sugar free lemonade is best)
Method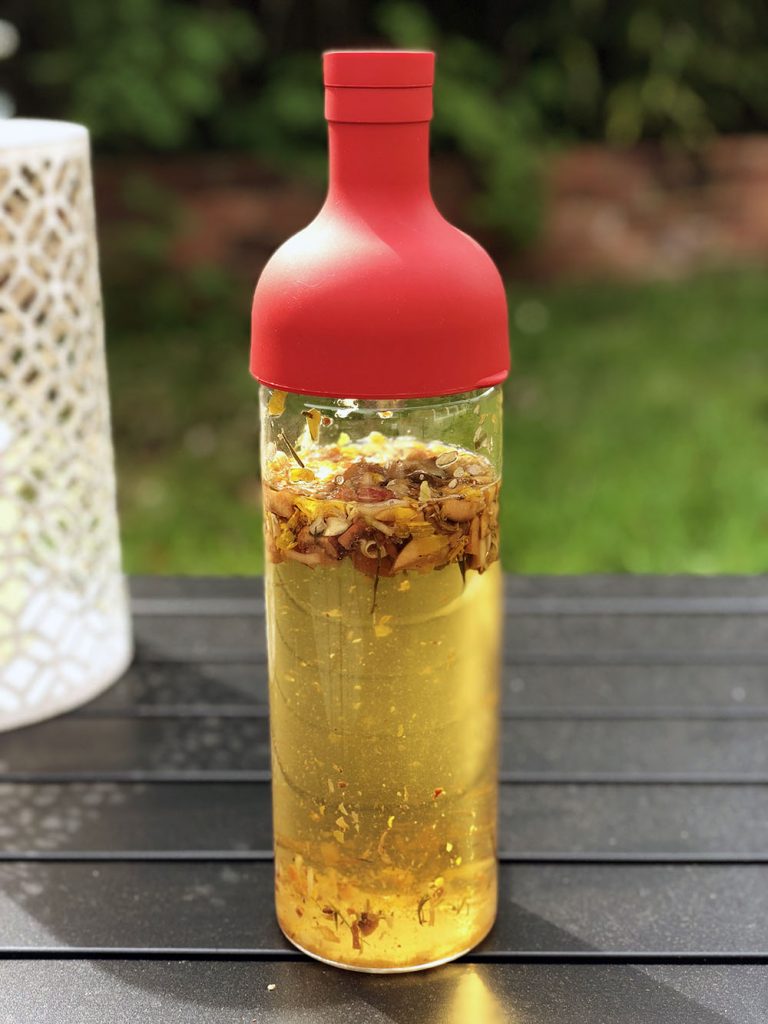 I'm using my cold brew bottle which I highly recommend if you make iced tea on a regular basis but you can also use a normal bottle and strain it at the end.
Add 5 teaspoons of Whittard of Chelsea Mellow Melon to the bottom of your bottle, fill with lemonade and put the lid on. Place the bottle in the fridge and leave overnight to cold brew.
Add 5 teaspoons of Whittard of Chelsea Matcha Mango & Moringa to a tea strainer and top with just enough boiling water to cover the tea and leave to steep for 5 to 10 minutes, this will make a superstrong concentrated tea for the ice cubes.
Leave the Matcha Mango & Moringa concentrated tea to cool and pour into your ice cube mould. Place your ice cube mould into the freezer and leave overnight.
The next day simply add the ice cubes to the cold brewed Mellow Melon and either pour directly from the bottle if using a cold brew bottle or strain if using a normal bottle. Find some sun and enjoy!
Final Thoughts
I hope you've enjoyed this recipe and had fun making it, it really is the perfect iced tea for the summer months ahead and is super easy to make!
The products used in this recipe are Matcha Mango & Moringa, Mellow Melon and either a cold brew bottle or any tea strainer/infuser but I recommend Whittard of Chelsea's Mug Infuser or a simple sieve to strain the tea and an infuser to steep the tea.
A huge thanks to Whittard of Chelsea for sending me the tea to make this recipe and thanks to all of my readers!
Bye for Now! xXx