Recently I've been trying out a few new matcha recipes, including these Matcha White Chocolate Chip Cookies. I wanted their main flavour to be matcha but without any bitterness that sometimes accompanies matcha, I finally perfected the amount of matcha and white chocolate with buttery goodness.
These work well as soft gooey cookies but are also equally divine if you leave them in a tad longer and let them morph in to the best biscuits ever!
I used Culinary Grade Matcha from Kiss Me Organics
 for this recipe, as it's fantastic quality at a great price! I found their matcha to be an all round winner, especially at culinary grade prices and it produces a vivid green colour without needing so much matcha that you sacrifice the flavour.
These matcha white chocolate cookies are so incredibly easy to make and don't take long at all! 🙂
Ingredients
240g of plain flour
130g of caster sugar
2 large egg yolks
pinch of salt
10g of matcha
150g of unsalted butter, left at room temperature to soften
roughly 1/3 of a cup of white chocolate, I just kept on adding until it looked chocolaty enough/the bag was empty 😛
Method: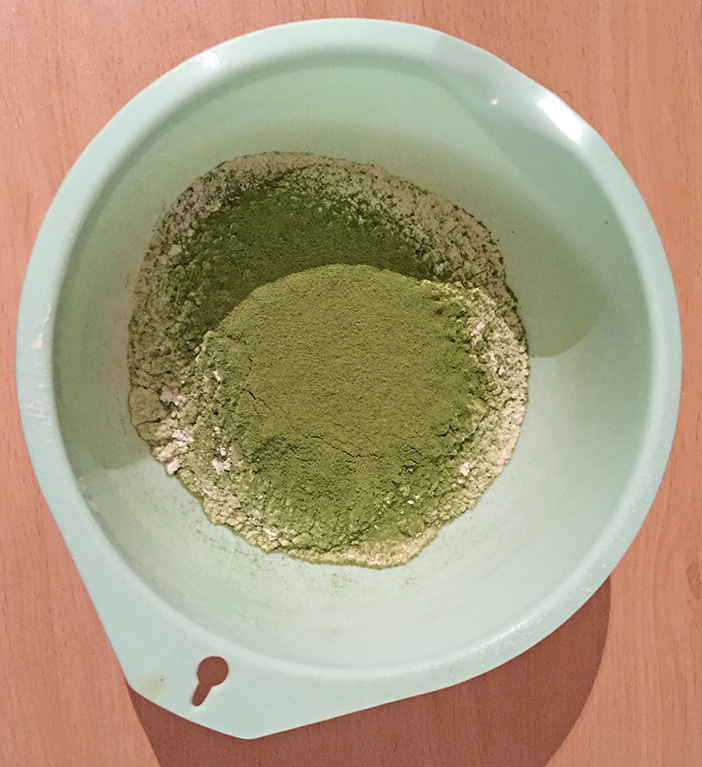 1. Sift the matcha and flour, matcha lumps is definitely not what you want!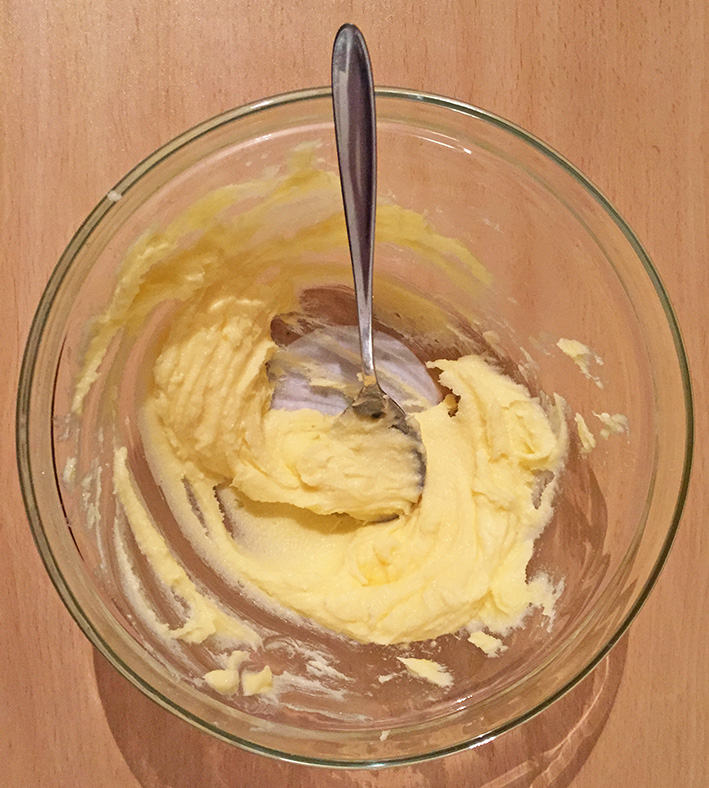 2. Cream the butter sugar and salt until light and fluffy, then add the egg yolks
3. Slowly combine the matcha and flour combo with the wet ingredients
4. Fold in the white chocolate chips (feel free to nibble some at this stage!)
5. Once everything is well mixed you'll want to roll the dough in to a log shape and wrap it in cling film, then refrigerate for a few hours. Refrigerating firms the dough up and allows you to cut the log in to roughly 8mm thick slices, depending on how thick you like your cookies.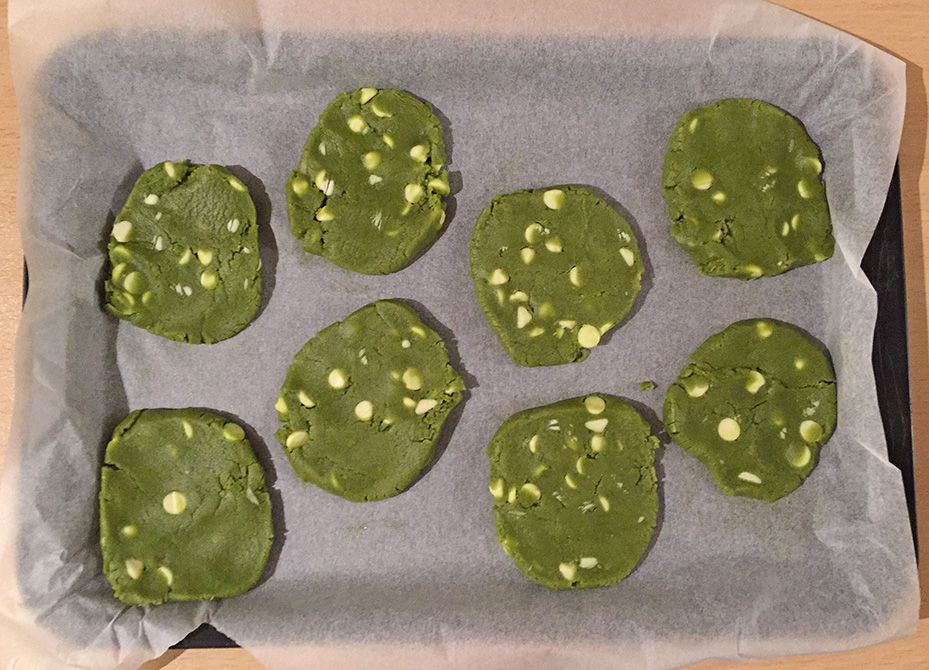 6. Place the cookie dough slices on a tray lined with grease proof paper and bake for 15-18 minutes at 150°C / 300°F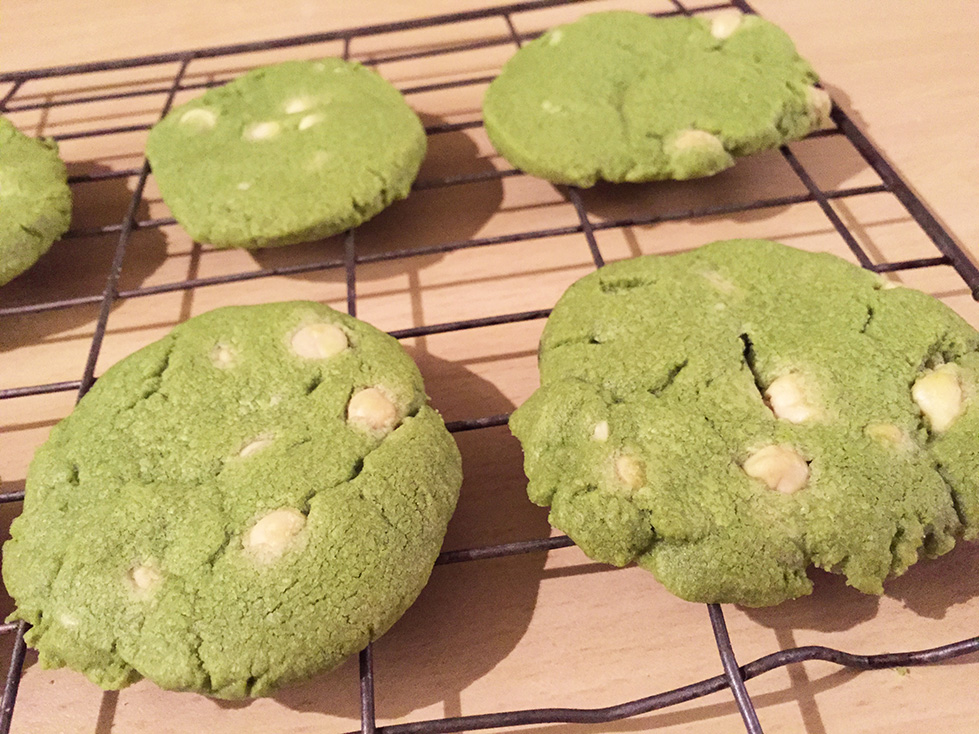 7. Remove the cookies from the oven and place on a wire rack to cool.
8. All that's left to do is devour them! :p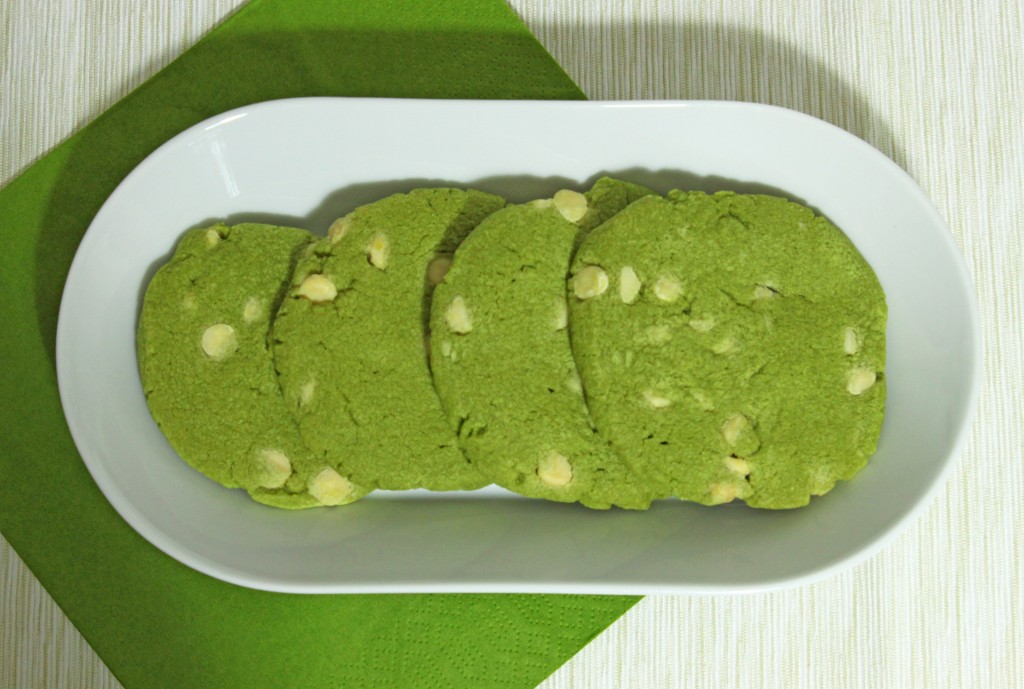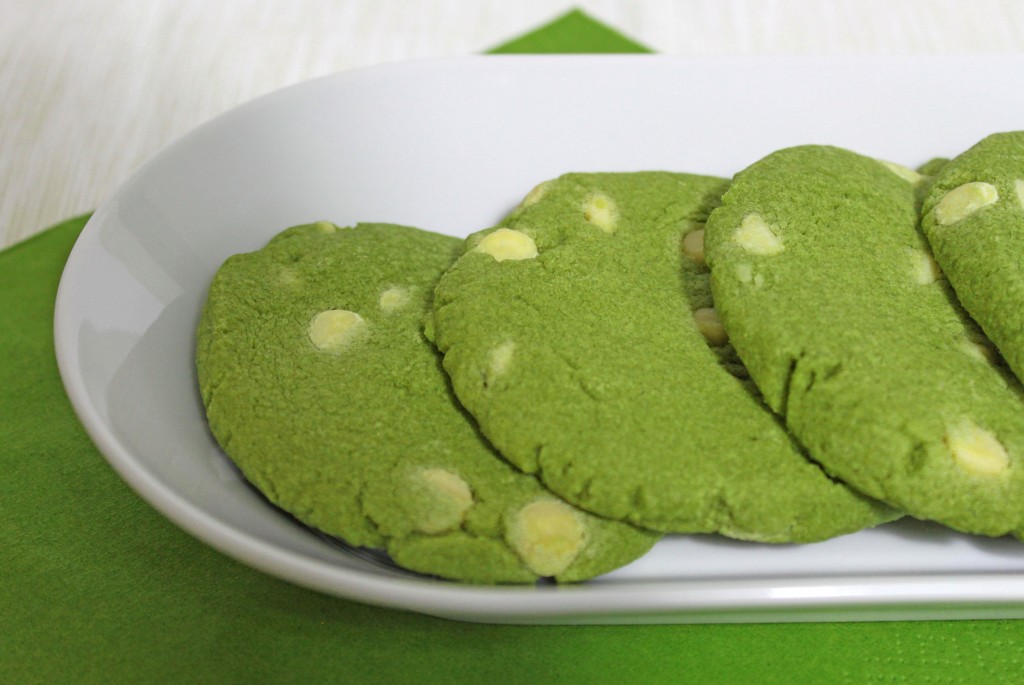 Thanks for taking the time to read this recipe and I hope you enjoy making these fantastic tasting matcha cookies! I'd love to hear how you get on, you can find me on Twitter, Facebook and Instagram. If you're looking for the perfect matcha for these cookies I really recommend culinary grade matcha from Kiss Me Organics
.
Have fun! 🙂 xXx
Get more recipes straight to your inbox!