With Halloween approaching I decided I'd do some Halloween themed cooking with matcha. Matcha makes the perfect green colour when added to white chocolate which is convenient for zombies and it's much healthier than food colouring!
I love sugar skulls and zombies, 'Fear The Walking Dead' & the return of 'The Walking Dead' has made me even more zombie obsessed recently which inspired these chocolates.
There's not really much of a recipe to be honest, basically just melt some white chocolate in a bowl over a saucepan full of water and then add matcha until the chocolate is the right colour and taste. I'm actually really quite pleased with the results, only downside is some of the matcha chocolate is dotty, not sure why :/
Here's the finished matcha chocolates and lollies: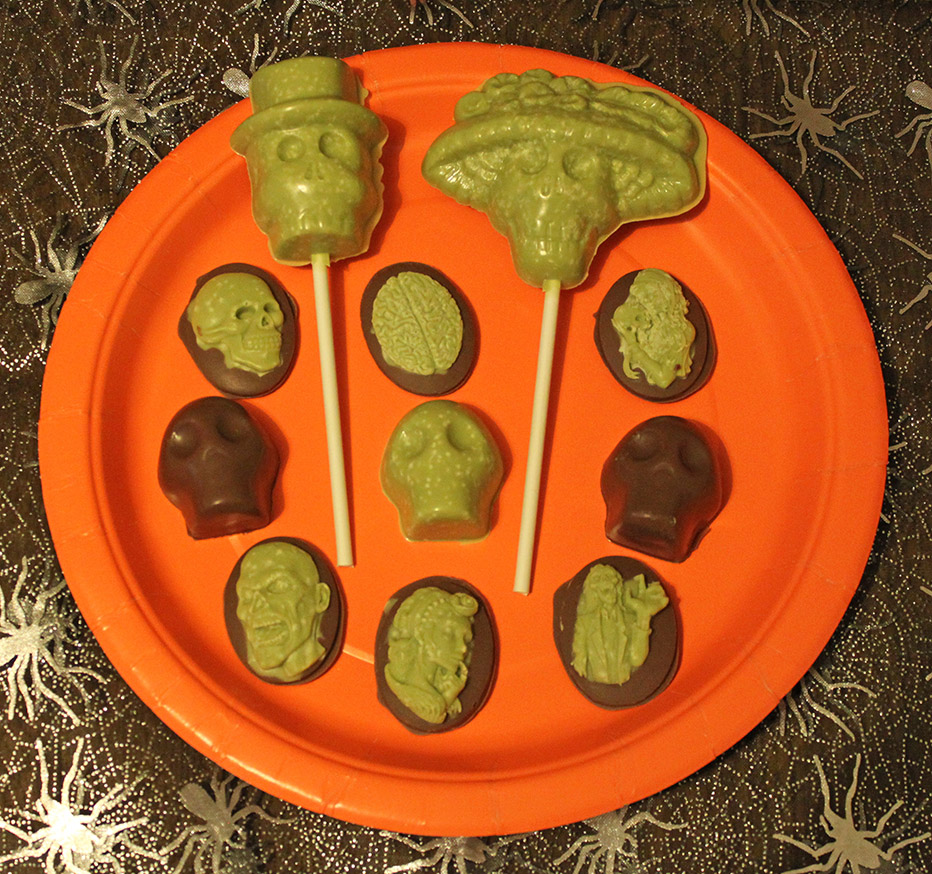 The two colour chocolates were made by pouring the matcha chocolate in first and leaving it to firm up (but not totally set) and then pouring the milk chocolate on top.
I also made some normal white chocolates and orange white chocolate, in a selection of more child friendly shapes: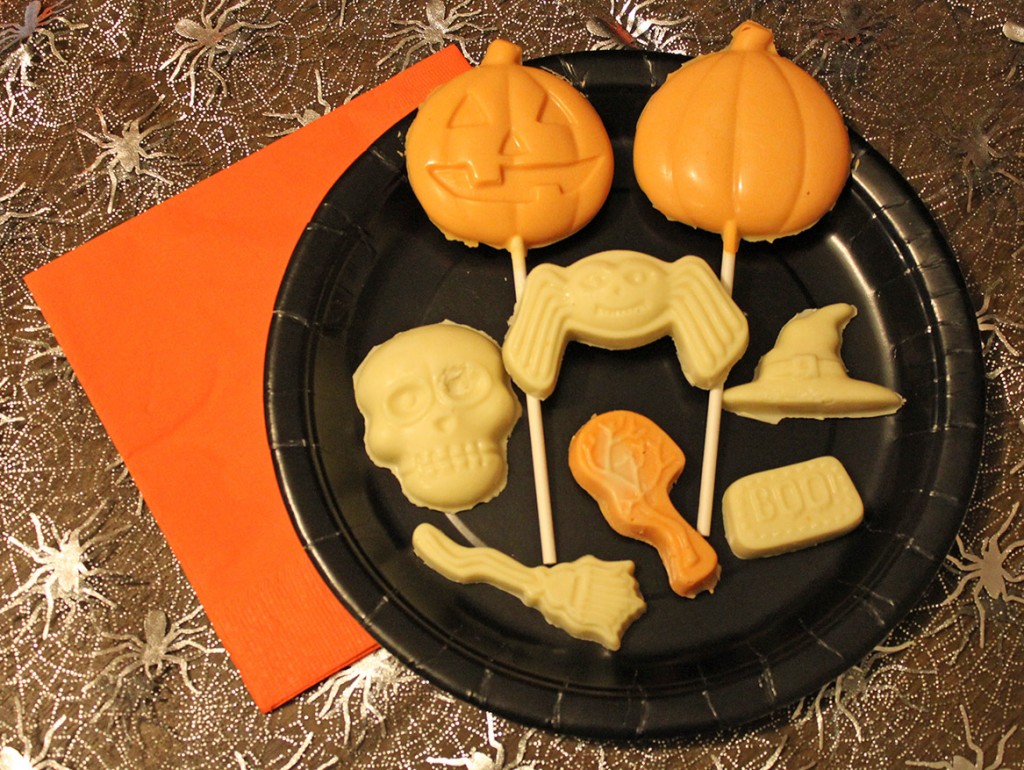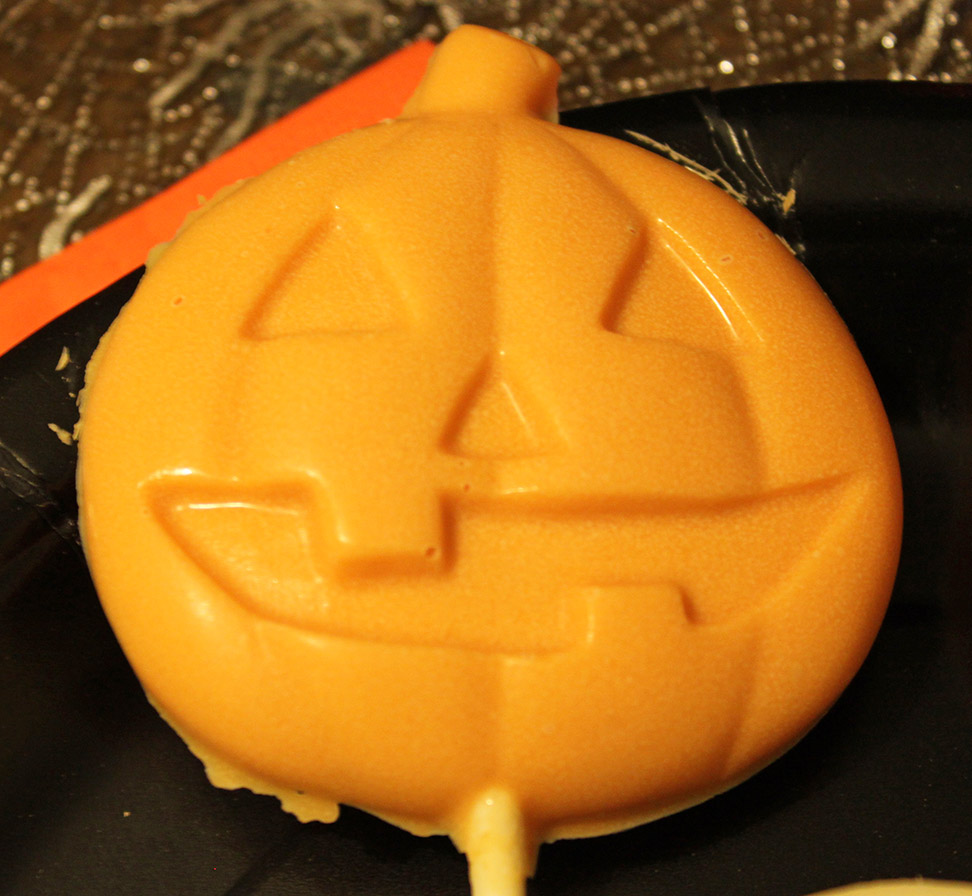 Anyway that's the first of my Halloween creations, I have matcha cake pops and doughnuts coming up, both with a Halloween twist! 😉
I used Kiss Me Organics Culinary Grade Matcha
 which I highly recommend for taste and also to produce vivid green colours in your cooking. We used Dr. Oetker food colouring gel for the pumpkins which was worthless, we used an entire tube in the chocolate for two lollies and it was nowhere near the colour we wanted 🙁
The moulds used are these Sugar Skulls and these Zombie moulds. You can get the lolly sticks from loads of places but I recently found these Halloween Coloured Lolly Sticks
 which I kinda wish I found before I made these!
Thanks so much for reading, I'd love to hear from anyone who makes these and if you have any questions just hit me up!
Subscribe for more recipes, reviews, tea fun and matcha madness!