Recently I was sent a couple of cans of Virtue Ice Tea to sample, keep reading to find out what I thought!
I received one can of each flavour, which is Lemon and Strawberry & Peach.
The Facts
A Source of vitamins and minerals (Vitamin C, B-Vitamins, Magnesium and Zinc)
Only 63 calories per can
Naturally sweetened
No refined sugar
Nothing artificial
Natural antioxidants
The Look
The cans are really nicely presented with a slightly matte finish and nice modern fruit imagery, finished off with a coloured band at the top of each can. The cans are skinnier and taller than a coke can which makes them a really nice size in the hand, they're a similar size to a Red Bull can.
The Taste
Lemon
The lemon flavour is really sweet and vibrant, it's quite strong but without being sharp. What's impressive is that this moreish sweetness has been achieved without using any refined sugar, the sweetness in Virtue Iced Tea comes from steviol and the sugars that naturally occur in the fruit used to create the lemon flavour.
The tea flavour isn't as noticeable as it is in some other iced teas I've tried, which actually isn't a bad thing, especially if you just want a sweet and fun drink but without the calories.
One thing I must say is that you must drink these chilled, have them ice cold on a hot day and it's bliss!
Ingredients:
Water, fruit extract, citric acid, natural flavouring, tea extract, vitamins, minerals and natural sweetener.
Strawberry & Peach
The tea flavour in the strawberry & peach is much more evident, it has a slightly dry quality which is really refreshing. This iced tea has a really gorgeous sweet smell that entices you in as you take a sip. The first flavour you get is a sweet strawberry taste, which is followed up with a slightly tangy but massively fruity, peach flavour. It's really nice to taste the tea primarily but have that sweet strawberry flavour balanced alongside it.
Again I'd say this iced tea has to be chilled, it would be a waste to drink it at room temperature when it's this legendary chilled!
Ingredients:
Water, fruit extract, citric acid, tea extract, natural flavouring, vitamins, minerals and natural sweetener.
Where to Buy
Virture Ice Tea can be found at a good assortment of stockists, the largest high street stockist is probably WHSmith. You can also get Virtue Ice Tea online from Amazon, a pack of 24 is £24 (£1 a can!). You'll find the Lemon here
and the Strawberry & Peach here
.
Overall
These iced teas really are great, it's so difficult to find iced tea that isn't loaded with sugar and that doesn't leave your mouth and teeth sticky afterwards (yuck!). I was sent these teas by Rahi the creator of Virtue Iced Teas, after reading the story behind Virtue Iced Teas and trying them myself, it's easy to appreciate the care that's gone in to developing them. I'd definitely say give them a try, they taste great, are good for you and are extremely reasonably priced!
I'd like to say a big thank you to Rahi Daneshmand at Virtue Ice Tea for sending me the sample. I hope you've enjoyed this review, if you have then you'll like my newsletter, you can sign up below!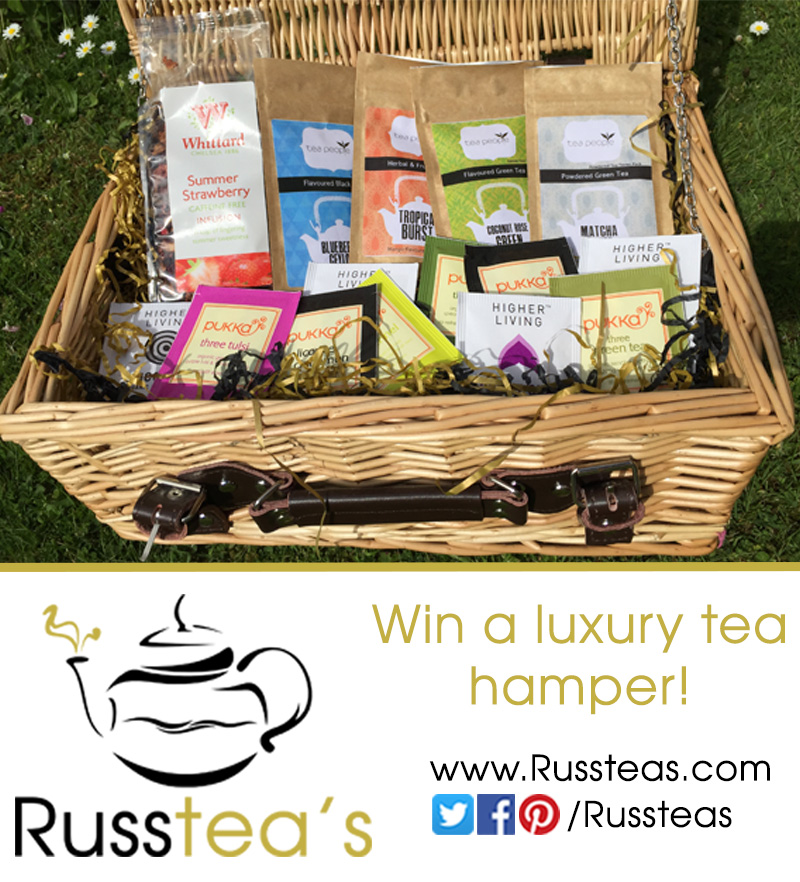 My competition to win a beautiful luxury tea hamper full of my favourite tea is up and running, you can enter here.