This week I was lucky enough to receive some samples from Forleaves Tea Company, read on to find out what I think of them!
Forleaves Tea Company is based in Leicestershire. The ethos behind Forleaves Tea Company is to "encourage everyone to take a moment in their day to slow down a little, take time to create something special", their tea is certainly perfect for this very thing! Forleaves Tea Company is a home based business, which is fantastic and their tea really does have a homely feel to it.
The flavours I received were:
No.27 Blackberry Mallow
No.10 Orange Blossom
No 15 Flower Blossom
No. 10 Lavender White Tea
The package arrived well packed and the presentation of the tea is really smart. Each tea comes in a sealed pouch, which you cut open and then you're left with a ziplock to seal the freshness in after each infusion. I'm really impressed with the quality of the tea, the leaves are big and they smell fantastic. I decided that these teas are worth a review for each flavour so this will be the first of 4.
Tea Info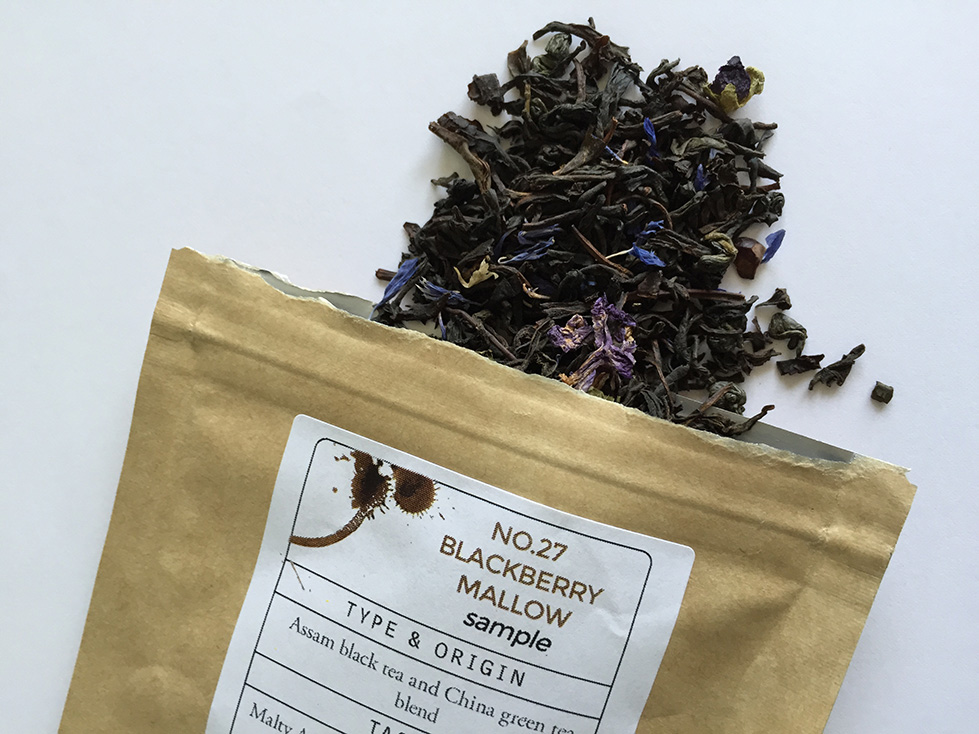 The first tea I'll be reviewing is No.27 Blackberry Mallow. This blend has a base of Assam black tea and China green tea which are entangled perfectly, the sweetness is thanks to the natural Blackberry flavouring. Forleaves Tea Company describe the tea as being "Malty Assam flavour with a blackberry & mallow sweetness", sounds like a match made in heaven! They rate it as 5 (strong black tea) which I'd say is pretty spot on, I prefer a weaker amber toned tea so a lot goes a long way.
The flavour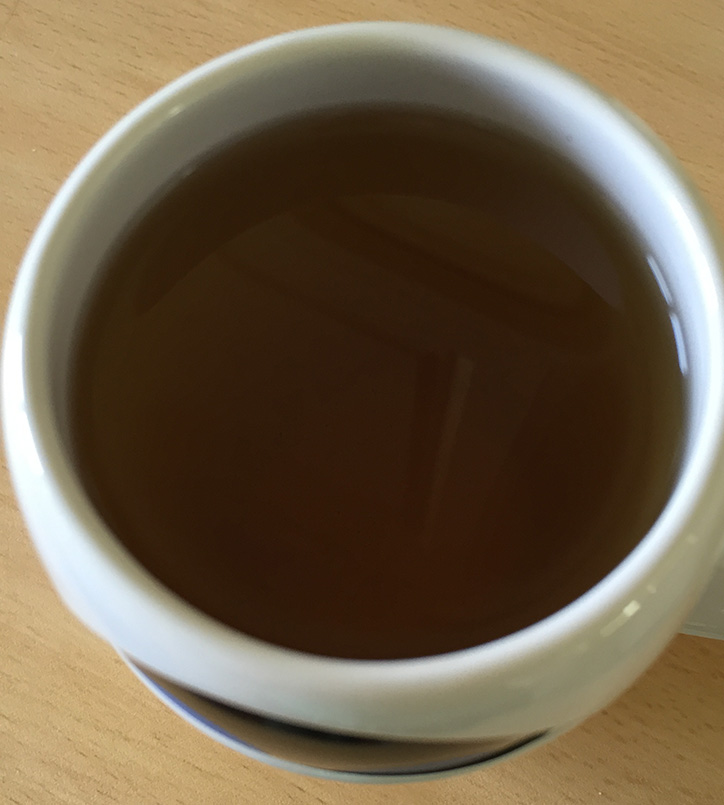 As soon as I opened the teas I got straight in to steeping the Blackberry Mallow and WOW the smell blew me away, just gorgeous. You can smell that wonderfully intoxicating smell of good quality black tea but it's softened by the blackberry tones, I really couldn't wait to take my first sip. Immediately I tasted the perfect blackberry flavour. When the tea is made to the optimal strength you can almost forget the malty black tea is there because the blackberry is really strong, which is a magical balance.
Forleaves Tea Company suggest adding milk to a stronger cup. I basically never add milk to tea, mainly because I only drink soya and it's not great in tea, but I could imagine if you were milk friendly it would taste great in this tea.
Overall
I definitely suggest you try this tea, I love black tea and the Assam paired with the blackberry is so comforting to drink, like a big hug in a mug! 🙂 If you prefer a more traditional flavour and aim for unflavoured black tea, you might find the blackberry overpowering but that smooth Assam flavour is wonderful. This tea is a fun tea, with the blackberry mallow it's sweet and doesn't take itself too seriously, a quality I like in a tea! 😉
I really hope you've enjoyed this review, if you'd like more tea joy delivered directly to your inbox you should definitely join my mailing list!

I'd like to give a huge thumbs up to Forleaves Tea Company for providing these teas for me to review, check them out and be sure to come back for the review of the other three flavours!
Tried any interesting teas lately? I'd love to hear about them in the comments below 🙂 xXx