I love teaphernalia and always LOVE to try out new infusers. If I can steep tea in it and it's portable I generally ultimately end up buying it! So I thought I'd do a round up of the top 10 tea flasks and bottles with built in tea infusers. I own most of these and have written reviews of a few so you can get an in depth hands on review as well, more reviews coming soon!
Also check out my second top 10 tea bottles post for more options: Here's 10 more amazing tea bottles!
These are in no particular order and all of them are great 🙂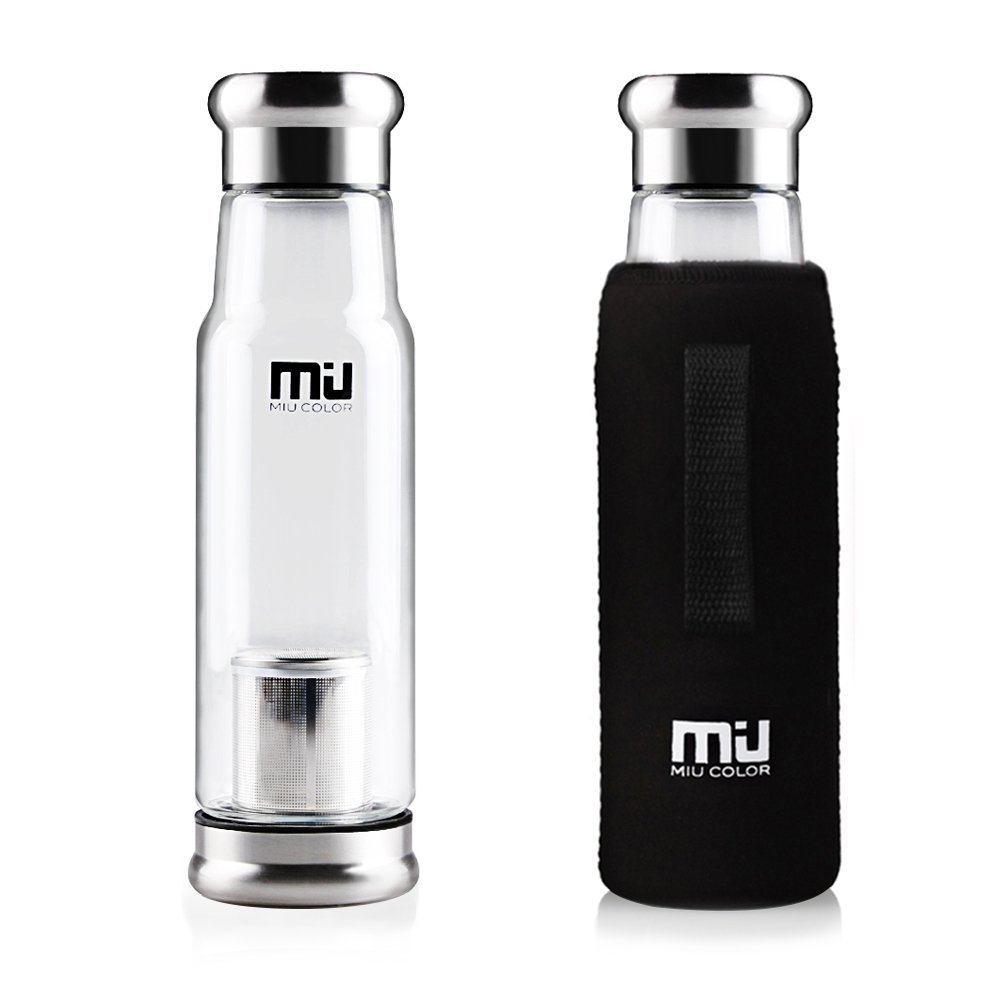 1. MIU COLOR Glass Tea Bottle With Built in Infuser and Nylon Sleeve
I've reviewed this tea bottle in depth with more photos here.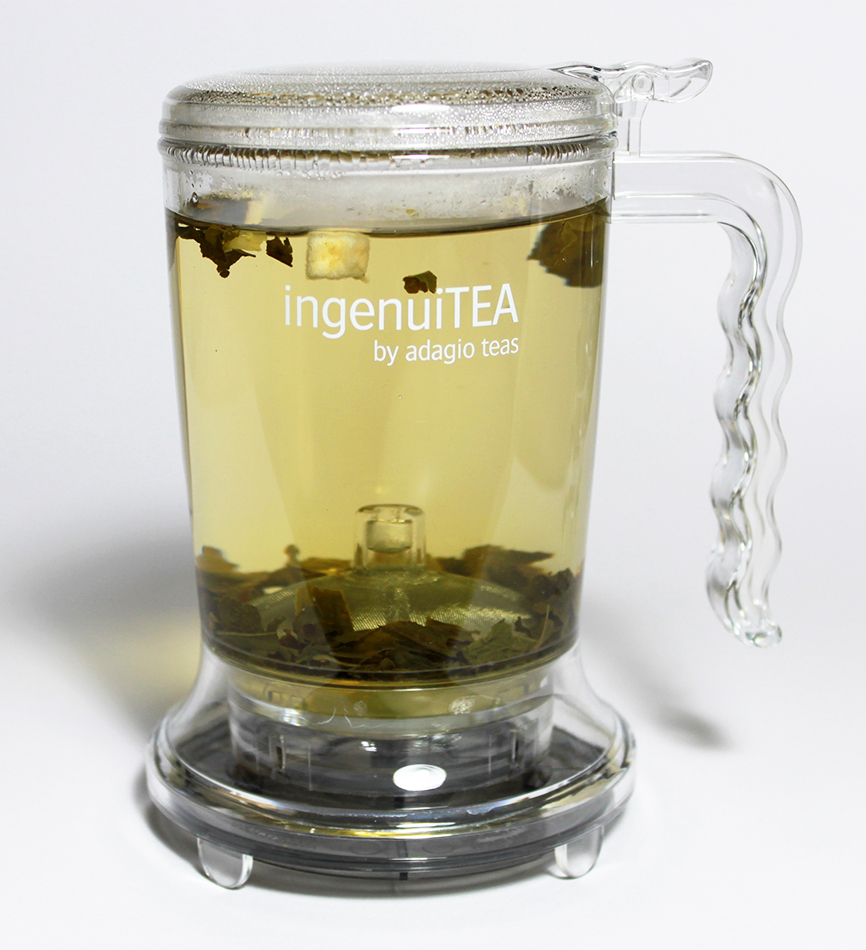 2. Adagio Teas IngenuiTEA Gravity Tea Infuser
You can find my review of Adagio's gravity tea infuser here.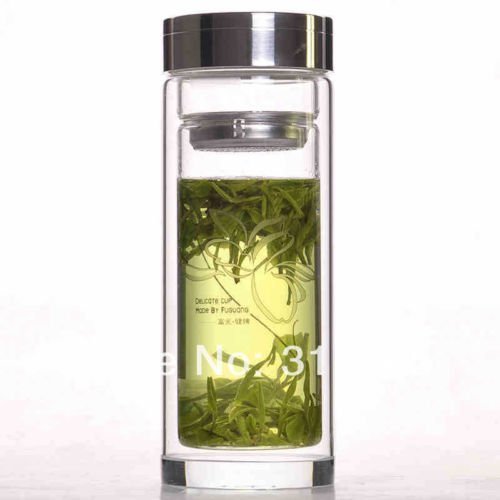 3. Thermo Double-Walled Glass Tea Infuser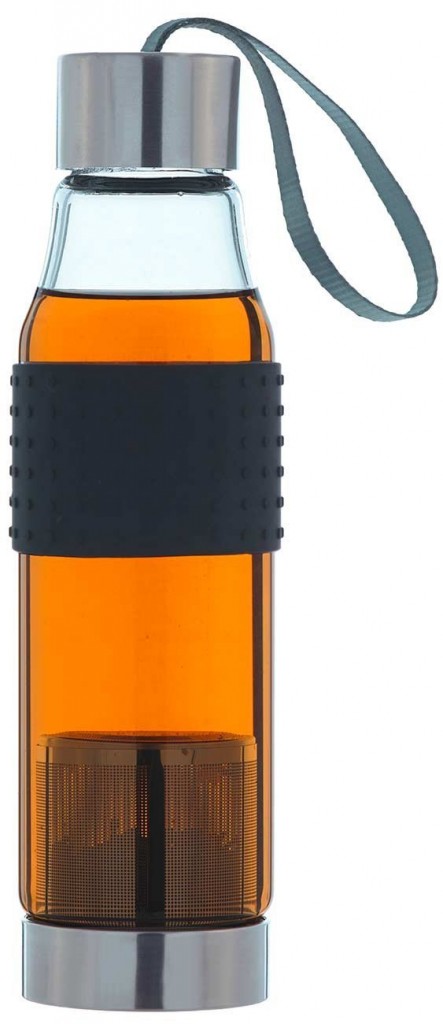 4. Marino Tea On-The-Go Travel Glass Infuser Bottle with Stainless Steel Infuser, Carrying Strap and Silicone Grip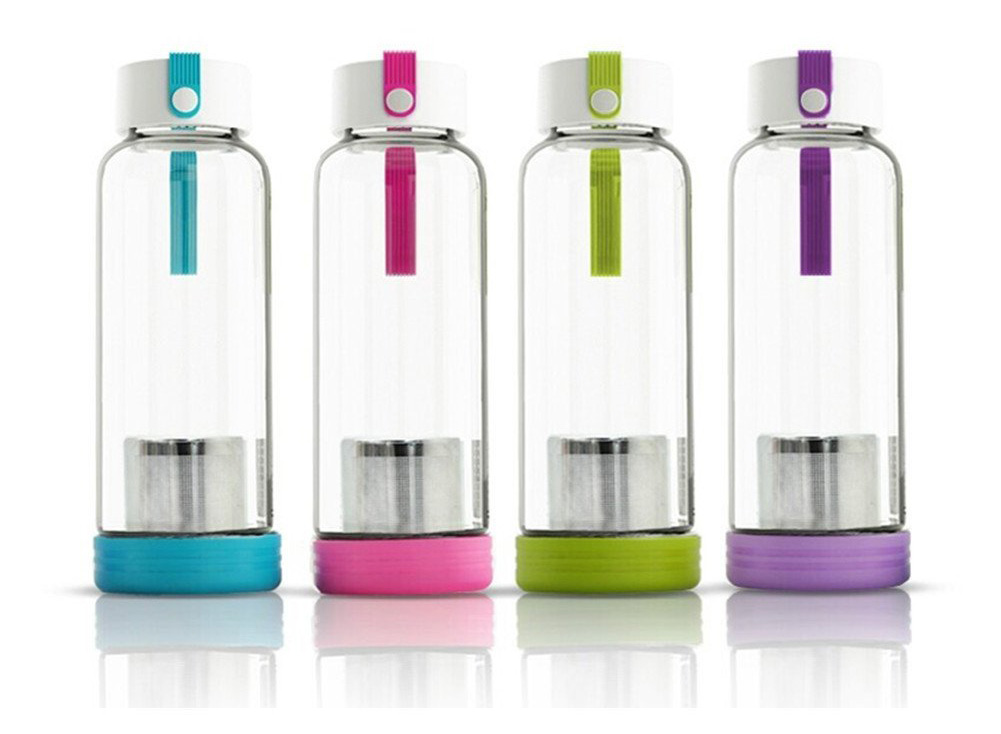 5. Just Life U Portable Glass Water Bottle with Silicone Handle and Sleeve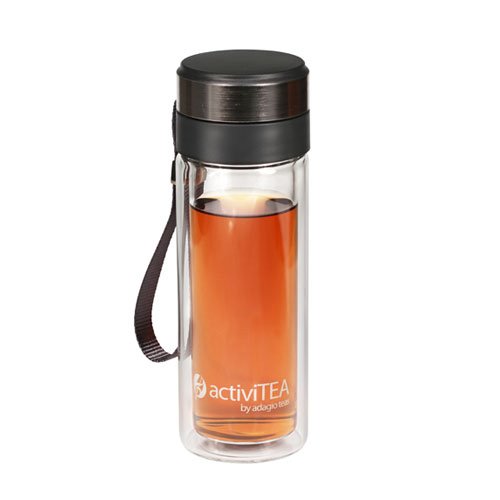 6. Adagio ActiviTEA Portable Tea Infuser – 300ml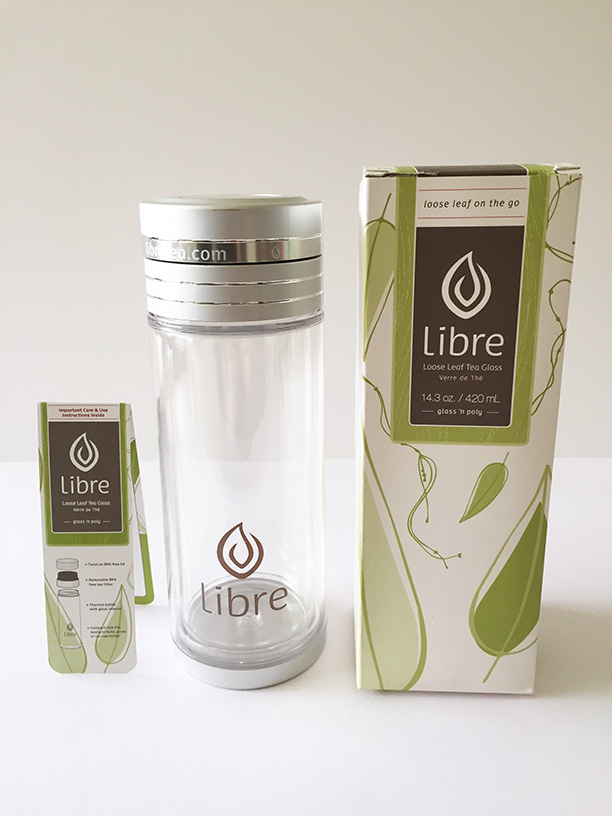 6. Libre Thermal Tea Glass With Infuser 14 Ounce
I reviewed this a while back with more photos 🙂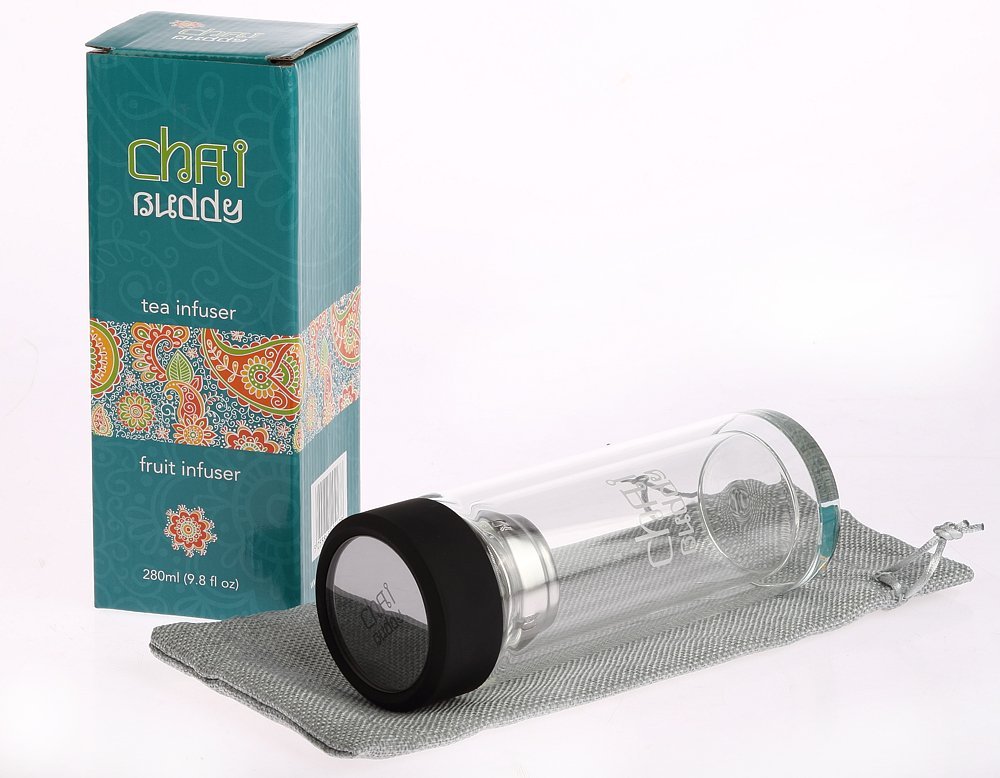 7. CHAI BUDDY Thermo Double-Walled Glass Travel Tea Infuser Bottle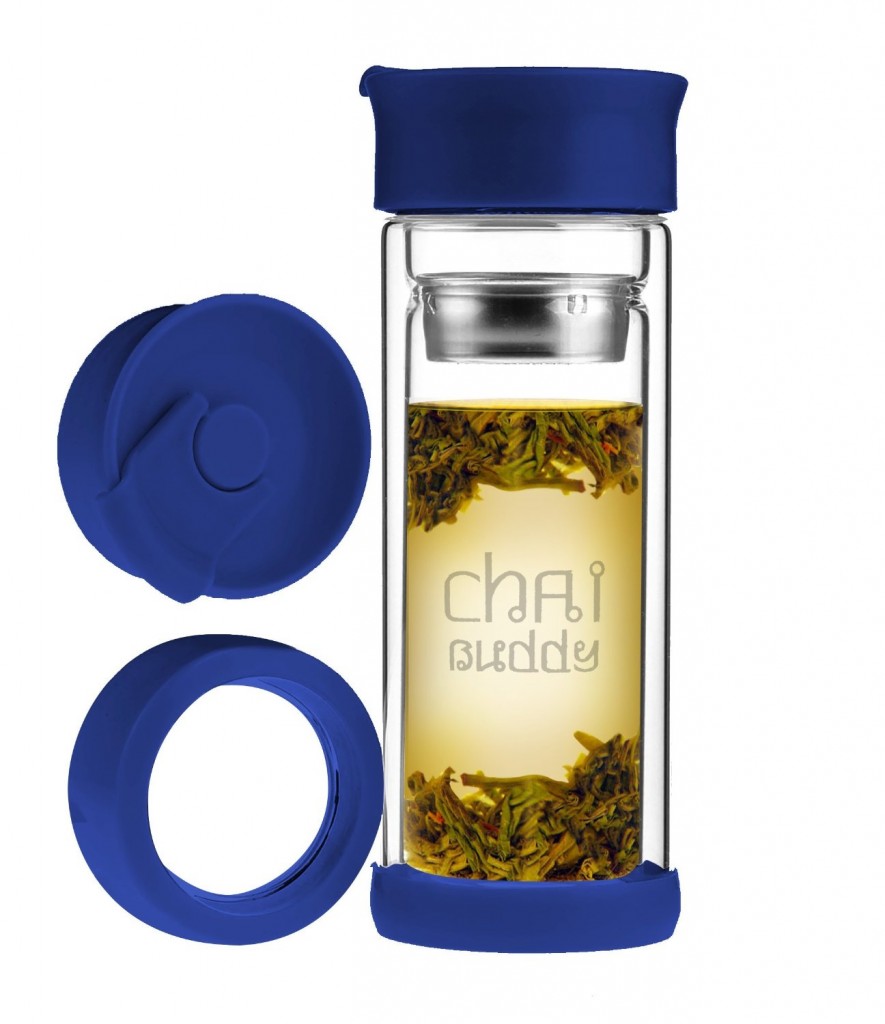 Also in a beautiful royal blue colour.  or another version of the Chai Buddy is more of a mug style a with handle 🙂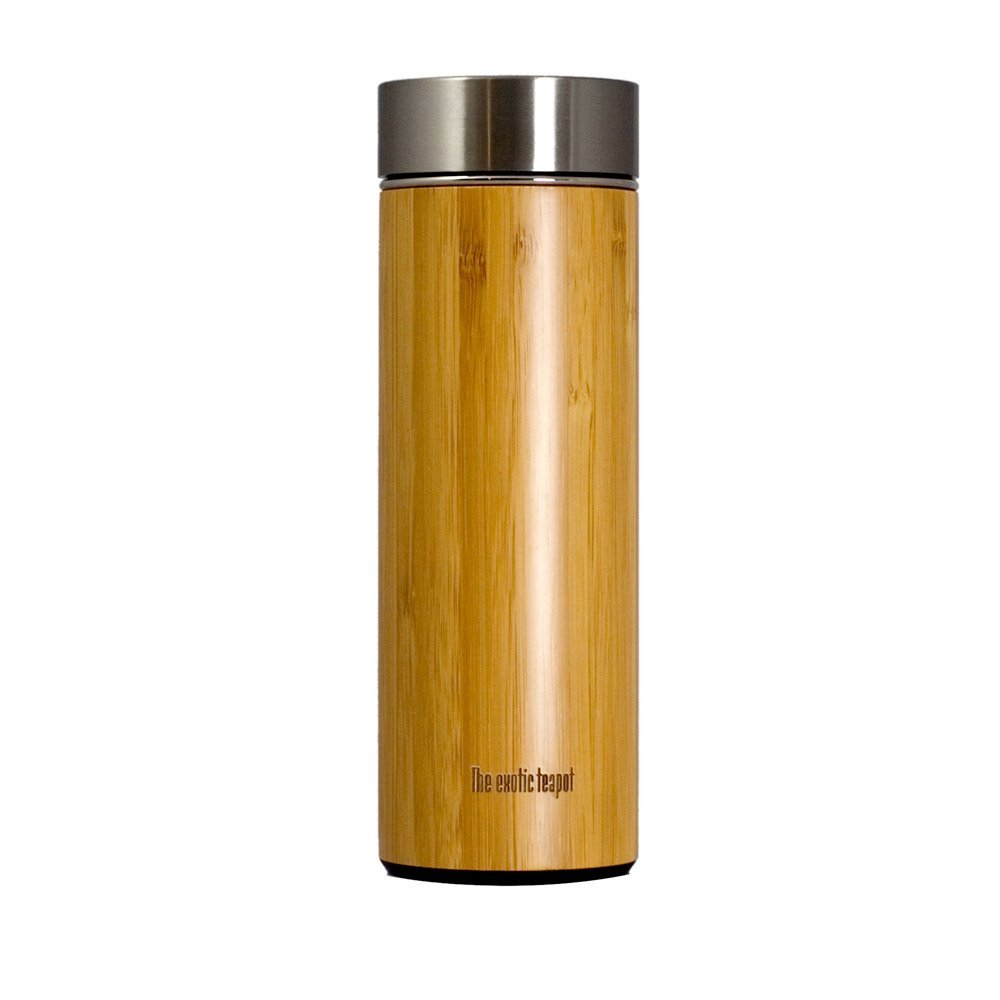 8. Bamboo Thermal Travel Mug Flask With Infuser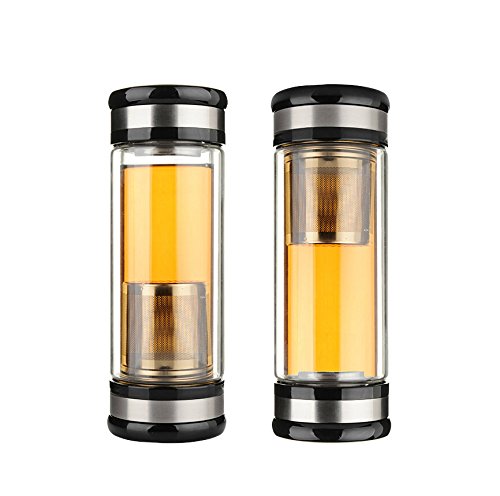 9. X&W Double Wall Glass Water Bottle With Silicone Sleeve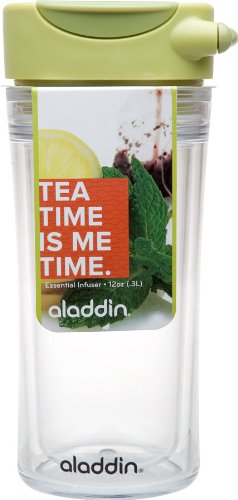 10. Aladdin Tea Flask With Adjustable Infuser Basket for Perfect Flavour Every Time
I've saved the best until last, this is without a doubt the best tea infuser I own! The infuser basket can be lowered in to the water and retracted without even taking the lid off, using a small lever on the side of the flask. The result is perfect flavoured tea every time, no more tea becoming too strong if the leaves are left in the water. It also closes tightly, never leaks and isn't made of glass so it's the most portable of the bunch as well.
If you buy one flask or tea infuser, this is THE ONE! Full review coming soon! 😉
Thanks for taking the time to read this post, I hope it's helped your buying decision. If you have any questions about these infuser I'm more than happy to help either via email or on twitter 🙂 <3 xXx