It's time for the 2nd of 4 reviews that I'll be writing about the wonderful tea from For Leaves Tea Co.
This review will be of their No.15 Flower Blossom Tea. The first review in this series was the No.27 Blackberry Mallow (which I LOVE).
The Need To Know
The No.15 Flower Blossom tea is a rooibos base, with rosehip shells, dried redcurrants, blueberries and blackcurrants among others. Being caffeine free it's great for a late night drink, my addiction to black, green and white tea leaves me a tad sad when all I've got to drink at night is fruit tea, so this is a welcome addition to my tea cupboard (it's a BIG cupboard! ;).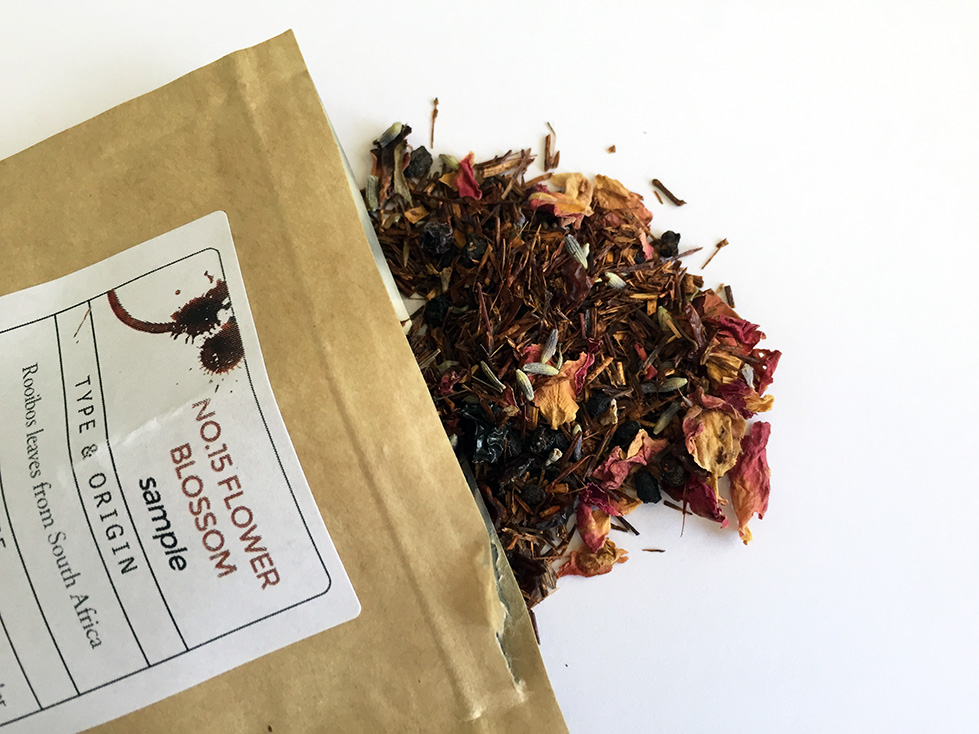 The Smell
When the pack is first opened it breathes out a sweet nutty fragrance, with a slightly citrusy element but surprisingly it doesn't contain any citrusy ingredients so I'm assuming it's the smell of the slightly tart fruit. The aroma is fantastic, there's nice sized, high quality dried fruit and the rooibos is of equal quality.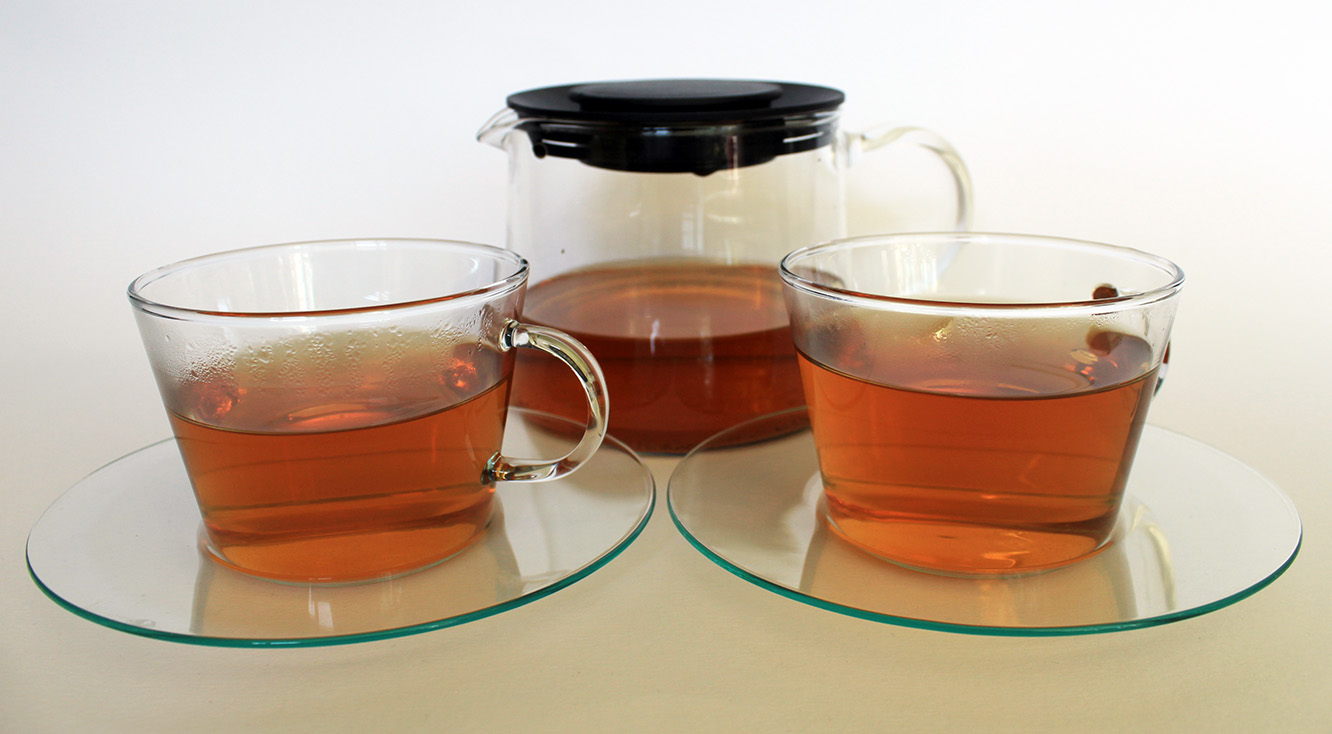 The Taste
I moved straight on to the infusing, I used my beautiful clear glass teacups and saucers for the photos and they really show up the beautiful rich colour of the tea. For Leaves suggest adding milk for a delicious chai, I don't drink milk and soya always tastes a bit odd in tea but I can imagine a chai with this tea would be delicious!
The tea has a rich, smooth flavour that's delicately sweet, I sometimes find rooibos a bit sickly but the blending with the fruit has been done with expert precision and the rooibos sweetness compliments it perfectly. Every mouthful begins with a sweet roobios hit but then the nutty flavours soak through and the taste ends with a wonderful fruity aftertaste. It's so comforting to just sit back with this tea, slow down a little and feel the relaxation that a great tea brings, which is the ethos behind the For Leaves Tea Co!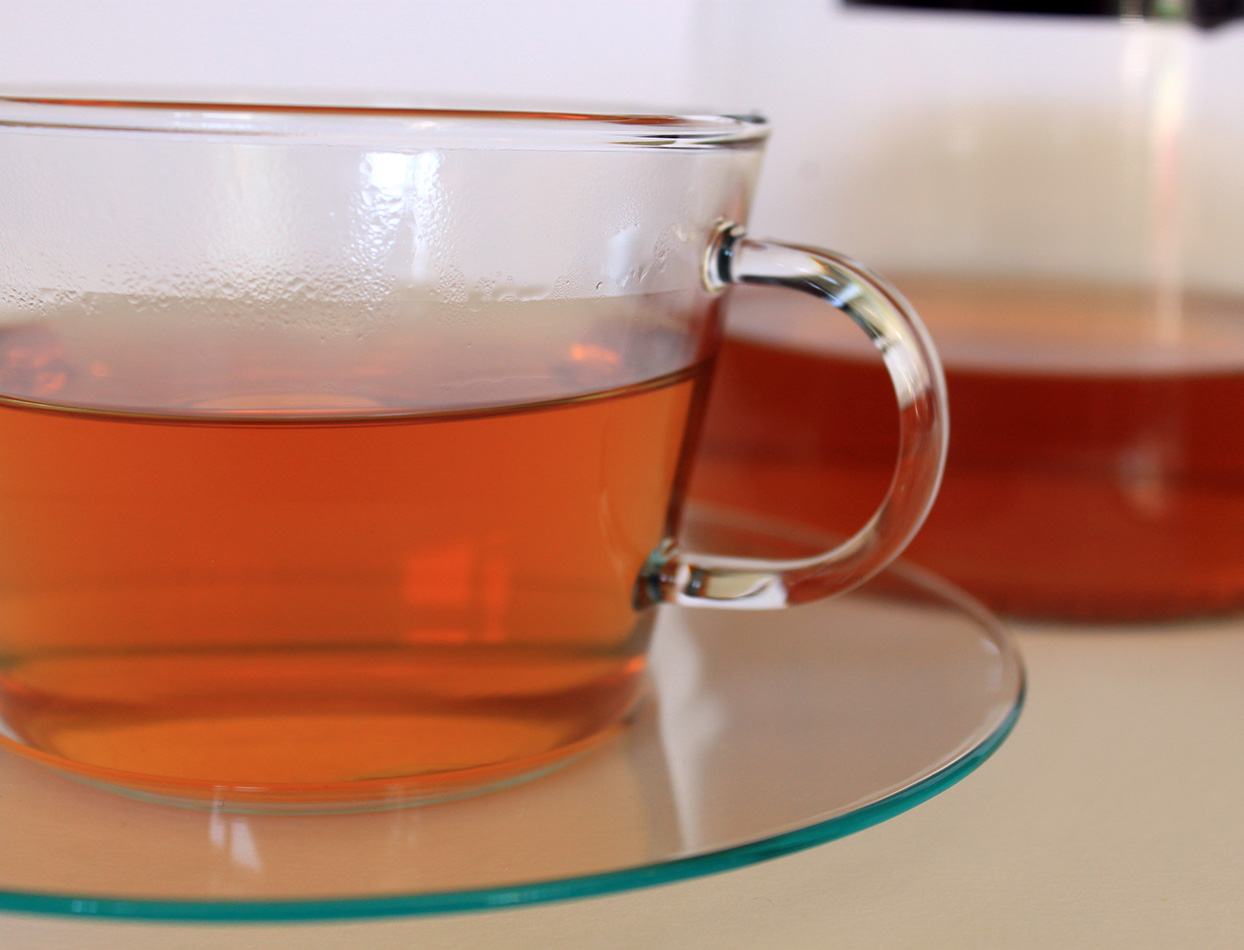 Overall
Overall I think this tea is fantastic, I'm not usually the biggest fan of rooibos but For Leaves Tea Co. have done a fine job blending this. It's definitely one of my number one night time drinks and eases my craving for something more than fruit tea before I go to sleep.
Thanks for reading, as always I've loved writing this review. If you'd like reviews, competitions and special offers for tea retailers you'll definitely be wanting to join my newsletter 🙂
A huge thanks goes to Forleaves Tea Co. for sending me these teas! Be sure to check them out. I hope you'll be back for the remaining 2 Forleaves Tea Co. reviews I've got coming up! xXx