A while back I was sent some flavoured matcha by Adagio Teas for me to include in a flavoured matcha comparison that I've been writing, which I will eventually have finished! Adagio were also awesome enough to send me some of their tea to review.
I've been a fan of Adagio for a long while now, they were one of the first companies to reach out to me when my blog first got going so I've had a soft spot for their tea ever since.
I reviewed their Green Rooibos Bonita a few weeks back which was AMAZING and now I'll be reviewing Kukicha, which is something new for me.
Kukicha is basically a blend of the stems, stalks and twigs of the tea plant that aren't used, usually when sencha or matcha is produced, which results in a deep green loose tea. The first thing I noticed when I smelt the tea in it's packet is it has a really green vegetal aroma with a lighter fragrance than traditional green tea.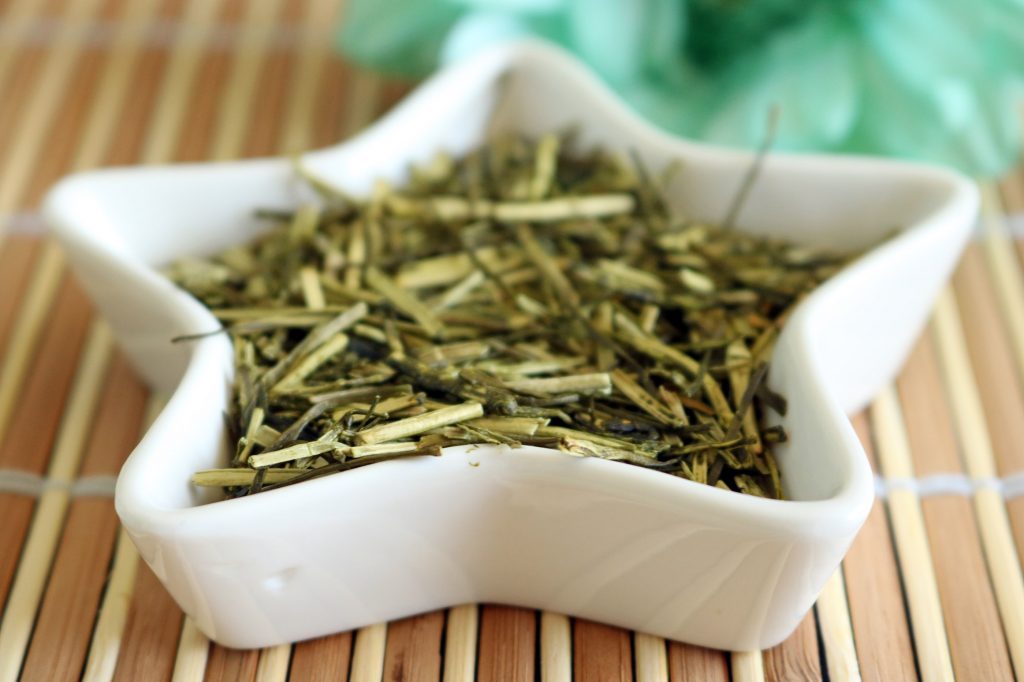 When I prepared the tea I was pleased by how economical it is, a little goes a long way and it's good for multiple infusions. When the water's added it produces a very light golden tea that has a fragrance that I can only describe as smelling healthy, it does have a slightly sweet nutty aroma too.
I was eager to try this tea as it's something new which is always exciting to find. The main thing I noticed is how light the flavour is, it doesn't have any bitterness and is overall quite sweet and nutty. It's really nice to drink on warm summer evenings, especially when it cools slightly as it's really refreshing. I've been drinking this tea in big amounts, I fill my Adagio IngenuiTEA  at the beginning of the evening and I'm good to go!
Kukicha is naturally low in caffeine so if that's something you look for in a tea then this is one for you 🙂
I hope you've enjoyed reading my review of Adagio's Kukicha, if you'd like to try the unique flavour of Kukicha yourself you can find it here and they even do a wallet friendly sample size 😀
Thanks to Adagio for sending me this tea to review and thanks so much to everyone reading this!
As always you can find me on Twitter, Instagram or Facebook if you have any questions or love tea as much as me and would like to talk tea 🙂
Bye for now! xXx