I've been lucky enough to receive the March tea subscription box from the amazing people over at TeaTourist to try out and I obv had to share the experience with you guys! 😀
If you'd like to try exciting new tea each month then a tea subscription box is a good place to start and a TeaTourist tea subscription box is the BEST place to start! Each month you'll receive a super exciting and varied selection of 6 teas with generous portions of each.
I especially love the TeaTourist service because I can find out about a new handful of tea companies each month without having to hunt them down myself, super convenient for tea bloggers!
Be sure to read on to find a voucher to get 30% off your first box!
Review Time!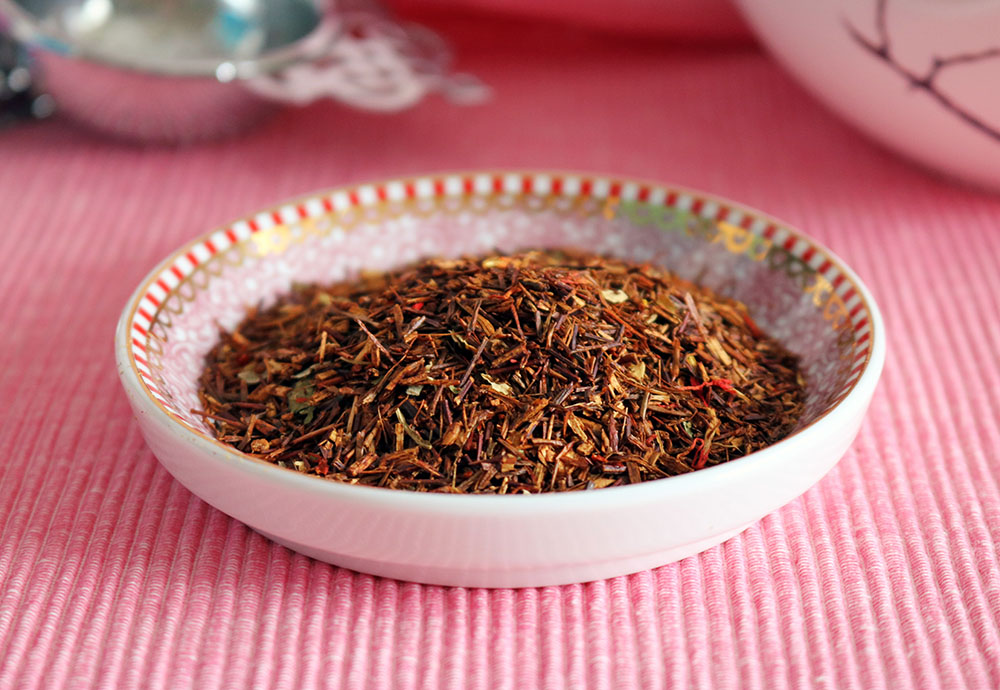 Rose & Strawberry Red Bush – Spice Kitchen
First up is Rose Strawberry Red Bush, an exciting and unique rooibos based blend. The smell of this tea really blew me away, it literally smells like strawberry laces that I had as a kid, I knew straight away that this tea would be special.
It's always nice to see flavours blended together that are a bit different, the rose and strawberry flavours in this tea are a fine example of this. The sweetness of the strawberry is immensely addictive and I really enjoyed the rose notes too. One of the best of this month's box 😀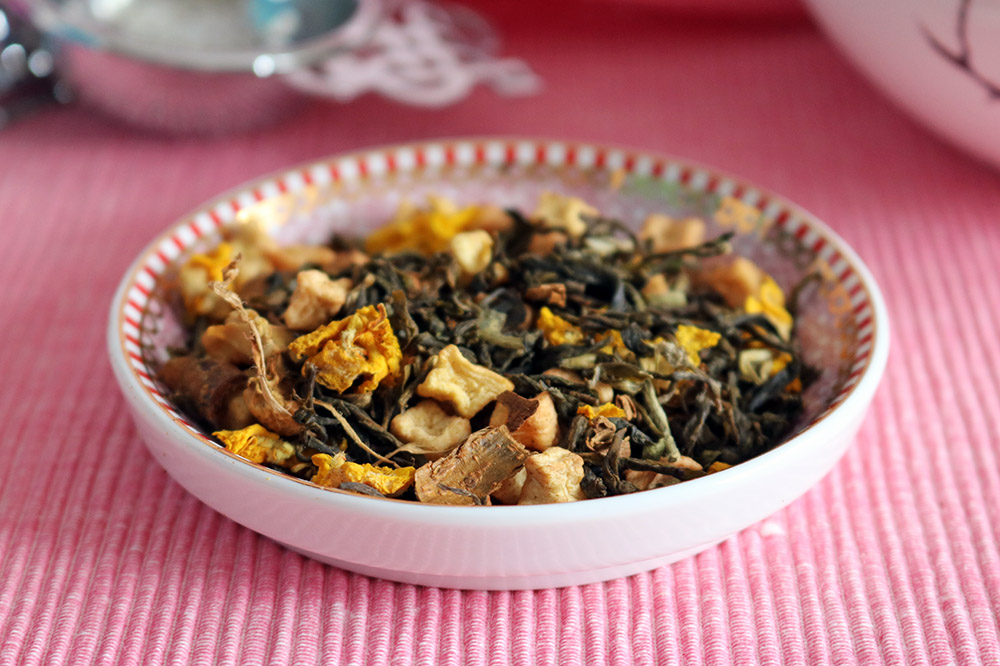 Mulled Apple – Nothing But Tea
I was immediately drawn to this tea by it's candy apple fragrance and the warming spicy element. It's always nice to see good quality, nicely sized apple pieces and the pretty yellow flowers are mighty inviting.
The apple flavours are most noticeable but the slight spicyness makes this tea perfect to cuddle up with on a cool Spring evening and dream of the warmer weather of the summer ahead. Another fantastic find!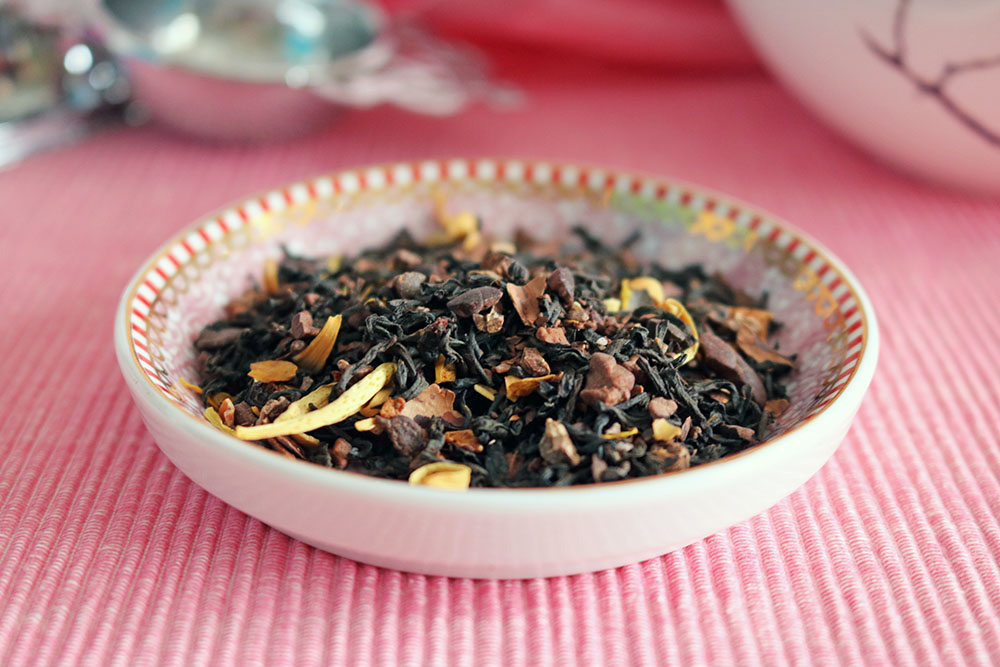 Chocolate Orange – Nelson & Norfolk Tea Co.
I was ecstatic to see this blend in this months box, who doesn't love a chocolate-orange combo!?
I've found in the past that chocolate teas can be a bit of a let down, the promise of chocolate heaven often doesn't carry across well. Thanks to the overload of chocolate goodness added to this blend it doesn't at all suffer from a lack of chocolate flavour.
The ingredients include cacao beans, cocoa nibs, cocoa shells AND chocolate chips, it couldn't get any more chocolatey if it tried! The addition of the orange flavour alongside the chocolate is superb, an all round delight 🙂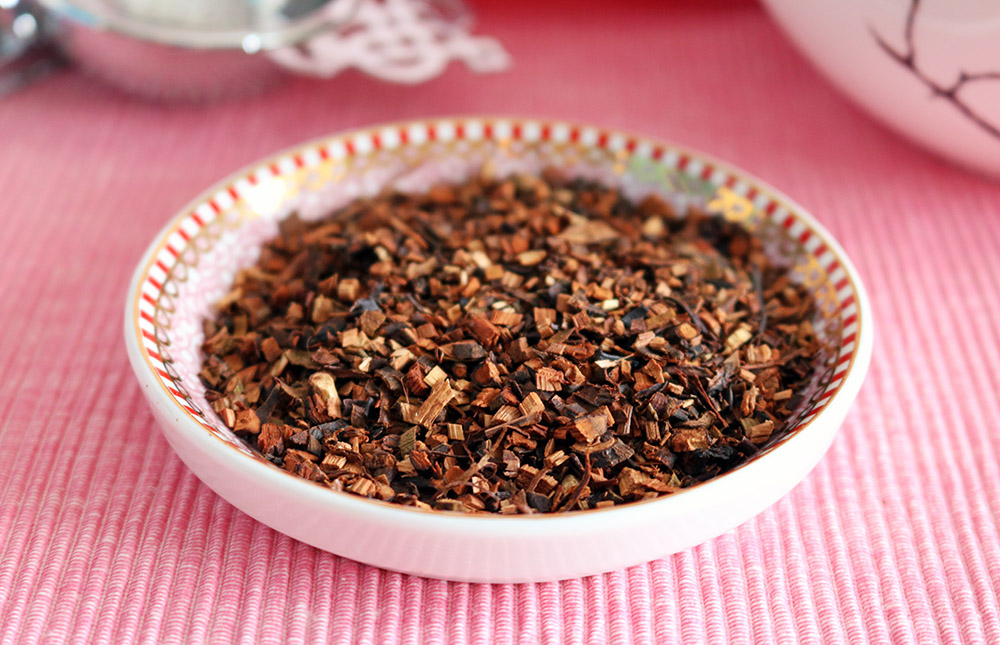 Wilderness Honeybush – Leopard Friendly
I looked forward to trying this blend as it's pretty unique, as can be expected from nearly all of TeaTourist's picks. I hadn't had honeybush tea before so I wasn't sure what to expect but it was pretty awesome! It didn't have the standout flavours of some of the other teas in this months box but I still thoroughly enjoyed it, it reminded me of rooibos but a little less nutty and more earthy.
A good choice if you're looking for something you haven't tried before and tend to not be a fan of crazily flavoured tea, preferring more wholesome and natural blends instead.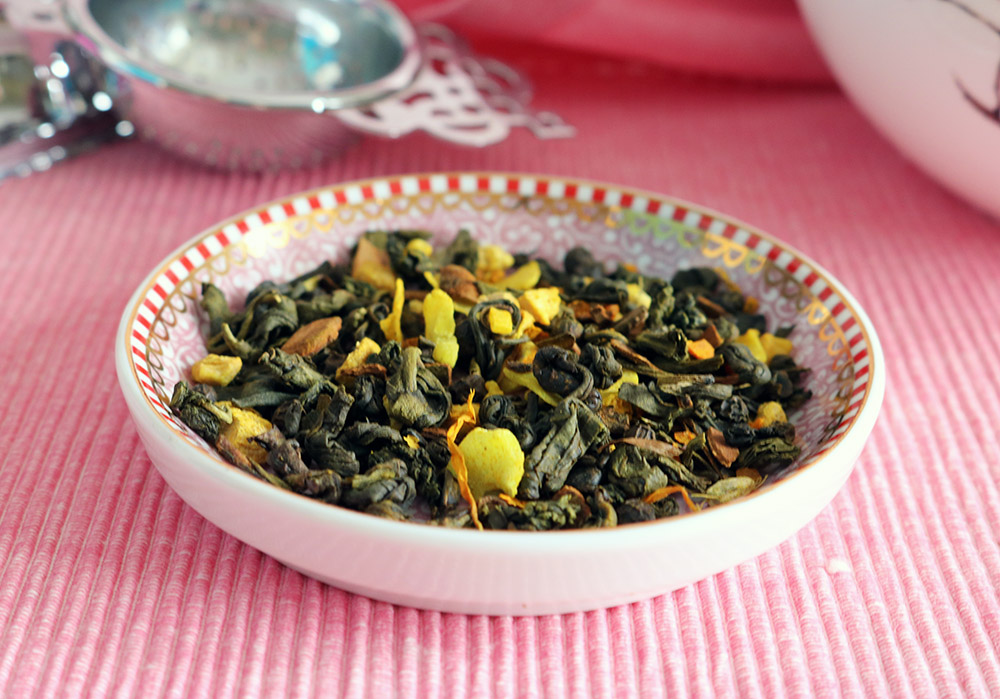 Tumeric Chai – Chai Kai Tea Co.
I'm a big chai fan, I adore chai lattes either from Starbucks or made at home with A LOT less sugar! 😉 I've been enjoying turmeric matcha the last few months which I love so I was excited to see what this tea had to offer.
I was a bit hesitant when first smelling this tea but the flavour was awesome! It has a really nice chai spiced flavour to it with a sweet turmeric and coconut combo that had me coming back for more time after time 😀
The turmeric twist ensures this is a tea that's always at the front of your tea cupboard!
Turmeric is also being hailed as a cure-all at the moment (it's like matcha a year ago :p) so the health benefits are an added bonus!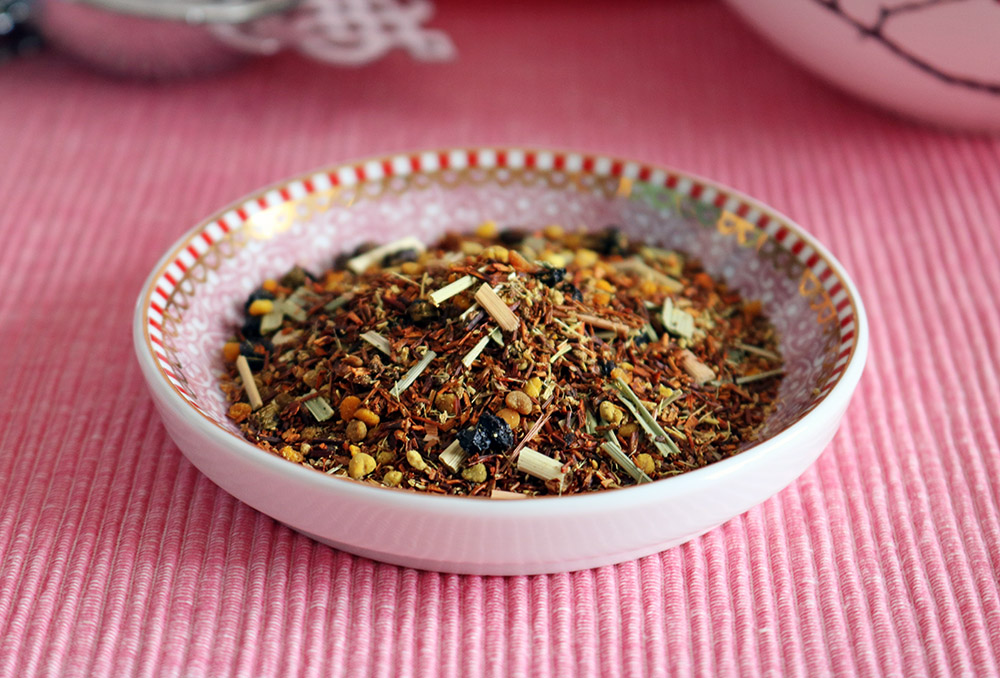 Honey Lemon – Teagime
Honey and lemon is a road well travelled in the tea world but that doesn't mean it can't be awesome! This tea smells almost medicinal before it's steeped but it's watered down (literally :p) when you brew it, causing a beautiful honey lemon fragrance to waft through the kitchen.
The flavour is smooth with a rich honey taste blended with just the right amount of lemon, without it being too citrusy. I feel like this tea would be perfect to cuddle up with and soothe a cold but that doesn't mean you can't cuddle up with it if you don't have a cold! Overall a really good blend that I've definitely found myself drinking a lot of.
Thanks for reading!
Thanks for taking the time to read my review of this months TeaTourist subscription box. A massive thanks to the guys and girls at TeaTourist for sending me this box to review.
If you'd like to read more posts from my blog you can join my mailing list below and be sure to follow me on Instagram, Twitter & Facebook. I've got some amazing competitions coming up that you won't want to miss! 😉
To get 30% off your first TeaTourist subscription box and go on a tea adventure yourself use code Russteas30 on the TeaTourist website.
Bye for now! xXx