The last couple of weeks I've been finishing my final assignment for the year. This week my focus is shifting to revising for my last exam of the year, it's been massively stressful!
Luckily, a surprise delivery arrived from Bluebird with limited edition exam blends and suddenly my revision looks a whole lot more exciting! 😊
Review Time!


One In A Melon
First up is a gorgeous green and melon blend! This tea smells incredibly fruity and sweet, I could smell it through the packaging and recently went to Bristol with it in my case and it left my clothes smelling super fruity 😃
Once the water hits the smell is magical, the whole kitchen smells of juicy watermelon. The green tea flavour is lush as you can always expect from Bluebird and the strength of the watermelon flavour is perfect. This is a tea that will clearly be AMAZING iced, I'll definitely be drinking this iced over the summer once my exams are out of the way😃
---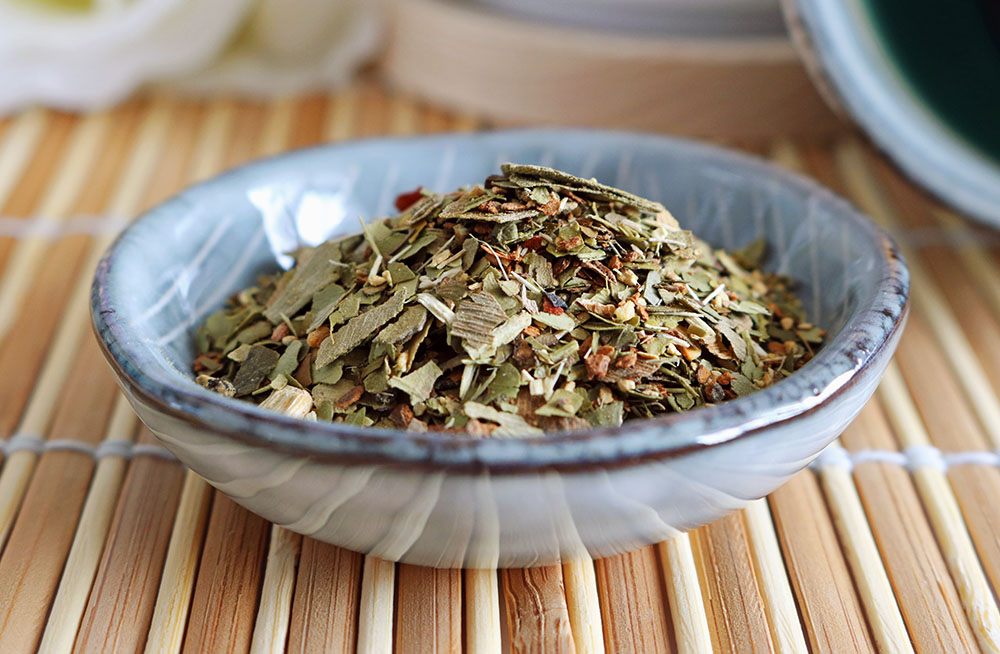 Hocus Focus
I wasn't sure what to expect from this tea and couldn't imagine what it would taste like after smelling it but I was pleasantly surprised.
The tea produces a deep chocolate coloured brew with extremely satisfying toffee notes. There's a slight chilli hit that adds a much appreciated element of excitement. An all round good blend but don't be put off by the smell or you'll miss a unique and exciting tea!
---

Summer of Love
This is a blend I was instantly excited about, I love the name and it's one of the most colourful blends I've ever seen! The tea gives off an incredible fruity smell that smells super summery. Bluebird sent me this tea in a 50g pouch which is generously filled as always and is sure to fuel a lot of happy tea sessions 😊
The taste of the green tea element of this blend is fantastic and the fruity flavour is sweet but doesn't overpower the drier vegetal flavour of the green tea. Another blend I'm sure will be awesome iced and super refreshing on the warmer days of the summer ahead.
---

Ginger Beer
Ginger beer isn't a drink I've ever really drunk so I wasn't sure what to expect with this blend but I was definitely intrigued!
The tea is a rooibos based blend which Bluebird are particularly good at making. There's a really refreshing lime scent which creates a nice lime aftertaste, which is accompanied by a hint of caramel. The ginger flavour is the most noticeable alongside the nutty rooibos goodness, with the combination of lime and ginger creating an almost fizzy mouth feel.
An overall awesome blend from Bluebird which I know I'll be enjoying regularly 😃
---

Pineapple Sorbet
As soon as I opened my Bluebird delivery and saw Pineapple Sorbet I couldn't wait to try it. It literally smells like a sweet shop with a smell that reminds me of pear drops.
It's another blend that instantly makes you think of summer and the tea itself looks really pretty 😍Pineapple sorbet's sweetness is perfect to serve iced without needing to add any sugar or honey. I received this blend in pyramid teabags which are generously filled and easily make tea for two. This is one of my favourites from these new Bluebird blends!
---

All Nighter
All nighter is one of the teas I was most excited to try, due to it being a tea and coffee combo. I really don't like coffee and wouldn't ever choose it over tea but it's a combination I've never tried before which is always exciting. It actually smells incredible with a nice roasted coffee scent with green tea and an enticing chocolate hint.
The flavour is real good, definitely better than I expected! The tea flavour takes centre stage and the slight coffee flavour really works, the addition of chocolate is sheer perfection! I also love the name of this blend and I've been drinking a ton of it while I've been revising 😃
---

Relax
One thing that I struggle to do when my workload is huge is relax so I was pleased to see a Bluebird blend to help me take a break. Chamomile tea is always welcome in my tea cupboard but I find it's one of those blends that when it's bad, it's really bad! As expected Bluebird's twist on chamomile tea is one of the best I've tried.
It smells mind blowing, with a candy apple sweetness alongside a delicate aroma of white tea. I sometimes receive chamomile tea to review that is really overly floral and not very sweet but the addition of apple and white tea brings the chamomile flavour down a notch. There's also an addictive honey aftertaste that keeps me coming back for more!
Final Thoughts
All round this is a fantastic delivery from Bluebird with some of my all time favourite Bluebird blends. These teas have been much appreciated during my revision and I know I'll be drinking the summer blends all through the summer months ahead.
Thanks for taking the time to read my review, if you'd like more from my blog be sure to come find me on Twitter, Facebook or Instagram (or all three! 😜).
If you'd like to try these new blends yourself you can find them on Bluebird's website.
A huge thanks to Bluebird for sending me this awesome delivery 😘
Bye for now! xXx